Legendary singer John Prine dies from coronavirus at 73
Legendary singer John Prine dies from coronavirus at 73
Apr 08, 2020, 02:52 pm
3 min read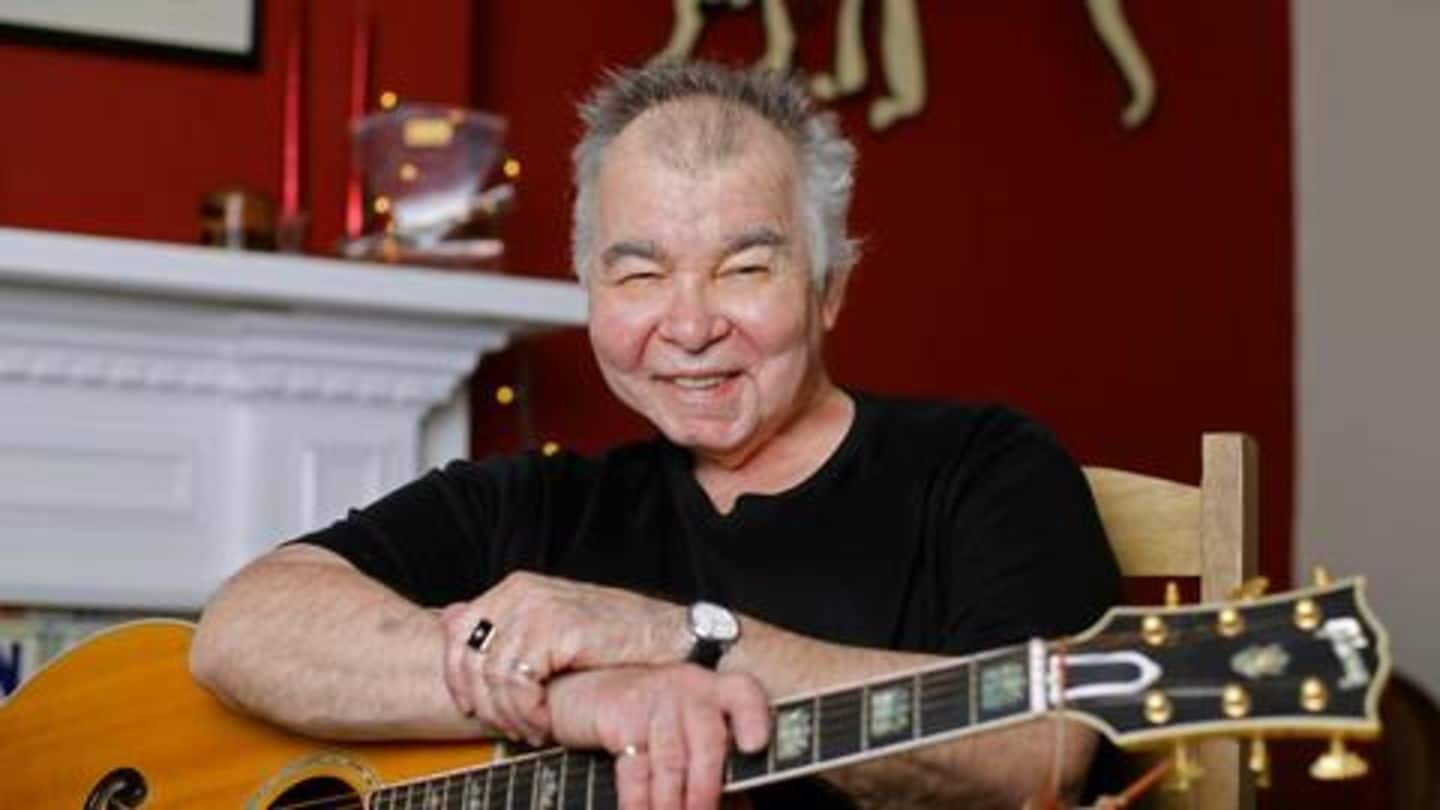 Legendary American country and folk singer-songwriter John Prine has passed away due to complications related to the novel coronavirus disease (COVID-19). He was 73 years old. The beloved, Grammy award-winning singer, known for writing some of the most influential tracks of late 20th century, had been hospitalized with the virus in March, after which his health quickly deteriorated. May his soul rest in peace.
Prine's family revealed his diagnosis in late March
Prine's family revealed his virus diagnosis on March 29. On March 30, Prine's wife Fiona, who herself suffered from the COVID-19 infection, announced that Prine was "stable." However, she added, "That is not the same as improving. There is no cure for COVID-19. He needs our prayers and love." In another post, she termed Prine "very ill", adding that she still remained hopeful.
Prine began his music career in the 70s
Prine started out in the Chicago folk scene in the 1970s. Over the course of five decades, Prine penned heartfelt songs such as Angel From Montgomery, Sweet Revenge, and In Spite of Ourselves. With his songs, he garnered cheers from the likes of music legends such as Bob Dylan, Johnny Cash, and Bruce Springsteen. This summer, Prine planned tours of North America and Europe.
Bob Dylan considered Prine among his favorites
Dylan counts Prine as one of his favorite songwriters. "Prine's stuff is pure Proustian existentialism," the legend said in 2009. "Midwestern mind-trips to the nth degree. And he writes beautiful songs," Dylan said about Prine.
Prine is survived by his wife and three sons
Prine had a history of health complications. In 1998, the singer's doctors removed a cancerous tumor from his throat. Further, early this year, Prine had to cancel his Bluesfest performance scheduled in Australia after he suffered a hip injury. Prine's last release was The Tree of Forgiveness in 2018. The late musician is survived by his wife and three sons.
Prine was a two-time Grammy award winner
Prine bagged two Grammys: one in early 90s for The Missing Years, and another in 2005 for Fair & Square. Further, in 2005, Prine became the first singer/songwriter to read and perform at the prestigious Library of Congress.
Just gutting: Celebrities react to Prine's passing away
Just gutting. No one wrote songs about humankind with more grace and wit. To quote him, "He was in heaven before he died." https://t.co/VPpBn4UJLV

— Seth Meyers (@sethmeyers) April 8, 2020
This sucks: Filmmaker Taika Waititi
RIP John Prine. This sucks.

— Taika Waititi (@TaikaWaititi) April 8, 2020
Other celebrities who died due to COVID-19
Other celebrities who lost their lives to the ongoing COVID-19 pandemic include singer Adam Schlesinger, country music star Joe Diffie, renowned playwright Terrence McNally, Indian-origin chef Floyd Cardoz, and actors such as Jay Benedict, Mark Blum, Patricia Bosworth, and Lee Fierro.