Husband Goldie Behl gives update on Sonali Bendre's cancer treatment
Husband Goldie Behl gives update on Sonali Bendre's cancer treatment
Written by
Shuvrajit Das Biswas
Aug 03, 2018, 11:30 am
2 min read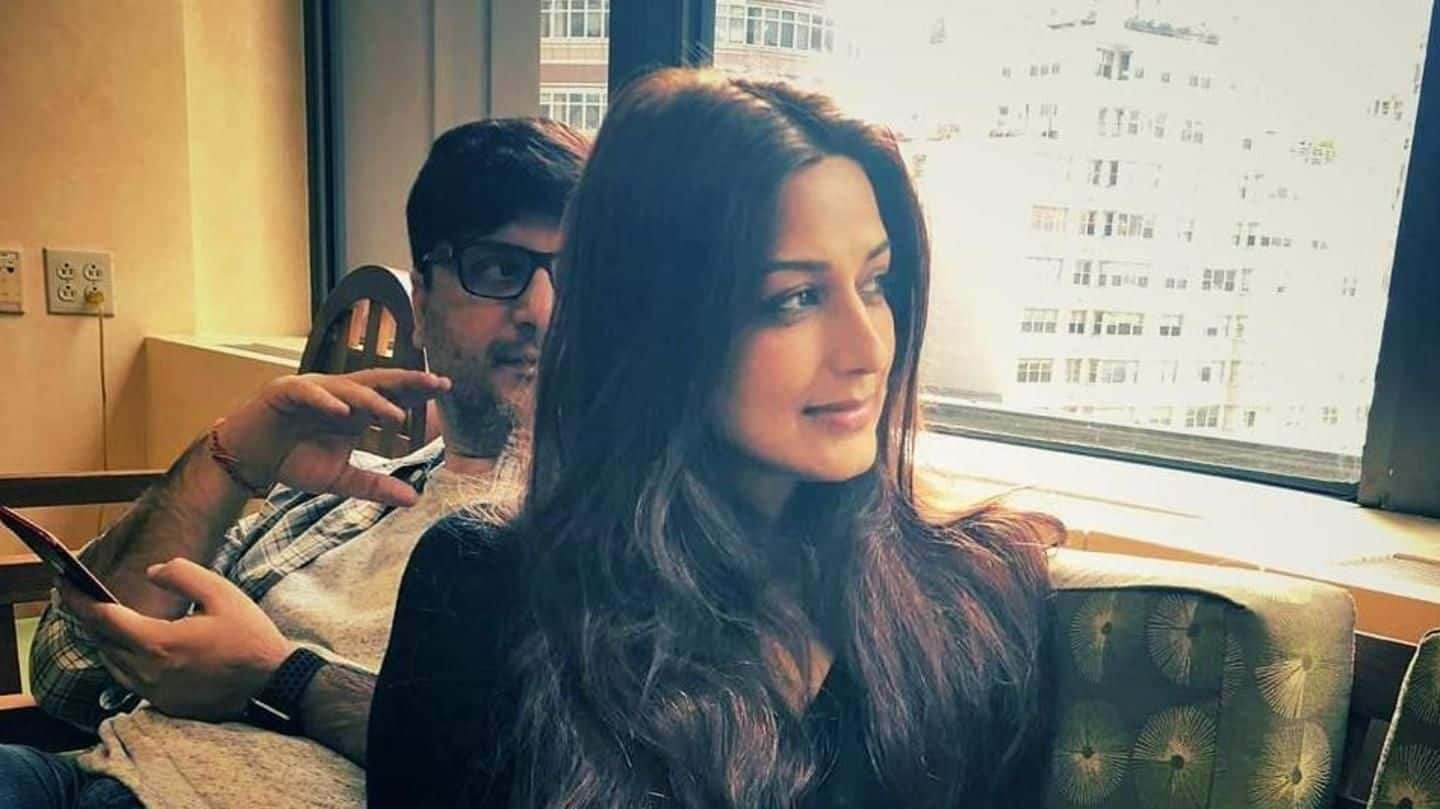 Sonali Bendre, who'd taken the cancer treatment head on seems to have had some respite. Husband and filmmaker Goldie thanked fans on Twitter for their love, support, and prayers saying that Sonali was stable and following the cancer treatment without complications. The 'Sarfarosh' actress is currently being treated for cancer in New York and we wish her a speedy recovery.
Goldie tweets the good news of Sonali's recovery
Thank you all for the love and support for Sonali... she is stable and is following her treatment without any complications. This is a long journey but we have begun positively.🙏

— goldie behl (@GOLDIEBEHL) August 2, 2018
Cancer rears its head, Sonali takes it in stride
A series of pains led to some tests and it was discovered that Sonali high-grade cancer had metastised. However, she took it in stride and her fans helped by sharing stories of their own or their loved ones' experiences with cancer. Sonali also said Manisha Koirala was her inspiration. The actress promised to take on the battle, one day at a time.
Sonali's mantra against cancer: Taking #OneDayAtATime
"Each day comes with its own challenges and victories and so for now, I'm taking this #OneDayAtATime. The only thing I'm trying to be consistent about is maintaining a positive outlook," Sonali had written on Instagram and added 'switching on the sunshine' was her way.
In tumultuous journey, Sonali's son gave her strength
One of the greatest challenges Sonali had to face after being diagnosed with cancer, was to break the news to her 12-year-old son Ranveer. Fortunately, Ranveer took the news well and the mother and son derived strength from each other on this arduous journey. "He took the news so maturely... and instantly became a source of strength and positivity for me," Sonali wrote on Instagram.