Here's how Sonam Kapoor is preparing for this year's Cannes
Here's how Sonam Kapoor is preparing for this year's Cannes
Written by
Pallabi C Samal
May 14, 2019, 12:40 pm
4 min read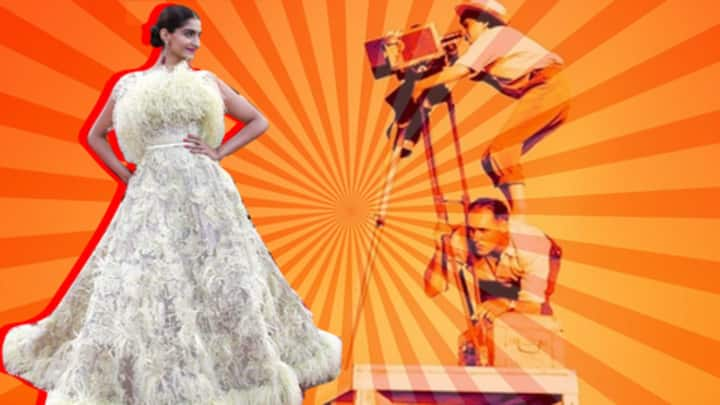 This year Cannes Film Festival will be held from May 14 to 25, and till now, we know that several Indian beauties will grace the red carpet. Neerja actor Sonam Kapoor is one of them, who will be representing a France-based cosmetics company, and preparations for the same have already started. Her nutritionist and Pilates instructor Radhika Karle spills beans on her tough regime.
Sonam was in London to celebrate her first wedding anniversary
Sonam, who was in London for celebrating her first wedding anniversary with husband Anand Ahuja, is now back in town, and naturally has put on some weight. So her rigorous routine to knock off the extra fat starts soon. This includes exercises, diet and restrictions, of course. Karle has planned it all out taking care of Mumbai's hot and humid weather.
Focus will be on keeping Sonam's stomach in proper health
"The new plan is very light, vegetarian plan with loads of fluids like water, coconut water. We're doing a lot of home food as well - sabzi, dal and rice, because we don't want to take any chances as far as her stomach is concerned for when she hits the red carpet at Cannes," Karle said. Even her workout drink is a light one.
The actress has three meals, with an afternoon snack
Sonam would drink a "concoction of a broken down protein, which is branched chain amino acid while she's working out." "During her workout she'll also be drinking lots of fluids so water, sometimes a light electrolyte, her aminos," the noted nutritionist says. Elaborating on Sonam's diet, Karle said the actress has three meals: breakfast, lunch and dinner, with a small snack in afternoon.
'In the afternoon she has a small snack'
"Her breakfast is usually this gluten-free toast with some avocado, maybe some berries, some cottage cheese (paneer), if available. Her lunch will be simple home food some nice summer salad - because it's really hot." "In the afternoon she has a small snack which might be something like vegetable sticks with a hummus dip or it might be again an avocado toast," Karle said.
Sonam tries to have her dinner before sunset, said Karle
"For her dinner, we really try to aim to get that in before sunset so on a good day it'll be 7pm. The dinner is similar to the lunch, except we substitute the salad for a vegetable soup. Dinner is usually her last meal," Karle said. As far as Sonam's workout routine is concerned, it will have her tone up her back and legs.
A lot of focus will be given on legs, back
"Red carpet outings involve high slit gowns and backless outfits, so we keep the leg work tough. There is as much emphasis on upper body workout because one needs to have a toned back to flaunt those dresses," Karle reasoned. "We do combo trainer and some traditional mat pilates routines in the mornings. Her evenings are dedicated to weight training and cardio," she added.
Sonam also shares her fashion choices with Karle
Sonam also does spinning, which she picked up when she was in LA. The 33-year-old actress also discusses her sartorial choices with Karle, so that a proper regimen can be chalked out. "I would travel with her to Cannes so she would always be pointing things out and saying "Next year I'll be wearing something like that!" So that would really help," Karle said.
Other names: Aishwarya, Deepika, Kangana, Huma, Diana Penty, Hina Khan
Apart from Sonam, Aishwarya Rai Bachchan and Deepika Padukone would also be going to Cannes to represent the same cosmetics brand. Kangana Ranaut, who made her debut in Cannes last year, will be the face of a liquor brand. Huma Qureshi will also grace the red carpet and Diana Penty will be making her debut this year, just like TV actor Hina Khan.