'Spider-Man: Far From Home' leaked online before India, US release
'Spider-Man: Far From Home' leaked online before India, US release
Jul 01, 2019, 09:54 pm
3 min read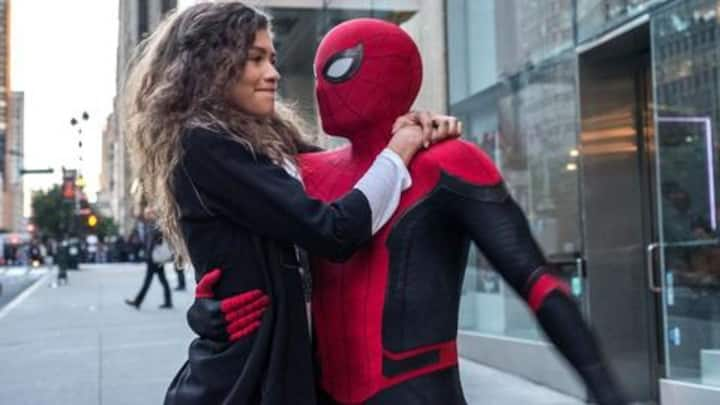 In what comes as a major setback for Marvel and their fans, the much-awaited MCU superhero flick, Spider-Man: Far From Home has been leaked online on various torrent websites and piracy networks. Notably, the movie is yet to be released in major markets like US, UK, and India. In India, it is supposed to release on July 4. Here are the details.
'Spider-Man' released in some countries last Friday
Spider-Man: Far From Home released in China, Japan, and Hong Kong, last Friday. Post that, multiple poor-quality versions of the full length film, with hard-coded Chinese subtitles, have been doing rounds over the Internet. However, thankfully for Marvel and film distributors, Sony Pictures, all the leaked versions are of terrible video and audio quality. Furthermore, the official run-time of the film has been compromised.
Despite the leak, the movie is nailing the box-office
Interestingly, despite the piracy attack, the movie is performing exceptionally well at the International box office. Raking in nearly $100 million at the Chinese box office over the course of its opening weekend, the $160 million-budget film has already collected a total of $111 million (around Rs. 764 crore). With that, it has become the third highest opening superhero film in China.
The film is awaiting release in US, UK, and India
The 23rd film in the Marvel Cinematic Universe and first after the Infinity Saga (Iron Man to Avengers: Endgame), Spider-Man: Far From Home is still awaiting release in various major markets around the world. It is set to release in the UK and US on Tuesday; in France and South Africa on Wednesday, and in India, Australia, Russia, and other regions on Thursday.
Despite strict court-action, piracy still out of control in India
To note, many Indian courts have taken strict action against piracy in the recent past. In fact, the Madras High Court banned as many as 12,000 websites last year on charges of piracy. However, piracy giants like Tamilrockers still end up leaking every major release online. Previously, major films like Uri: The Surgical Strike, Gully Boy, Avengers: Endgame, and Bharat also faced piracy attacks.
The new Spider-Man film stars Tom Holland and Jake Gyllenhaal
A sequel to Spider-Man: Homecoming (2017), Far From Home, directed by Jon Watts, stars Tom Holland in the titular role of Spider-Man/Peter Parker, alongside actors like Samuel L. Jackson, Zendaya, Cobie Smulders, Jacob Batalon, and Jake Gyllenhaal, among others. In the new chapter, Peter Parker reluctantly agrees to help Nick Fury and Mysterio in facing elemental creature attacks, while on a school-trip to Europe.