#ComicBytes: The story of how Jean Grey became Dark Phoenix
#ComicBytes: The story of how Jean Grey became Dark Phoenix
Written by
Siddharth Tyagi
Mar 19, 2019, 12:38 am
3 min read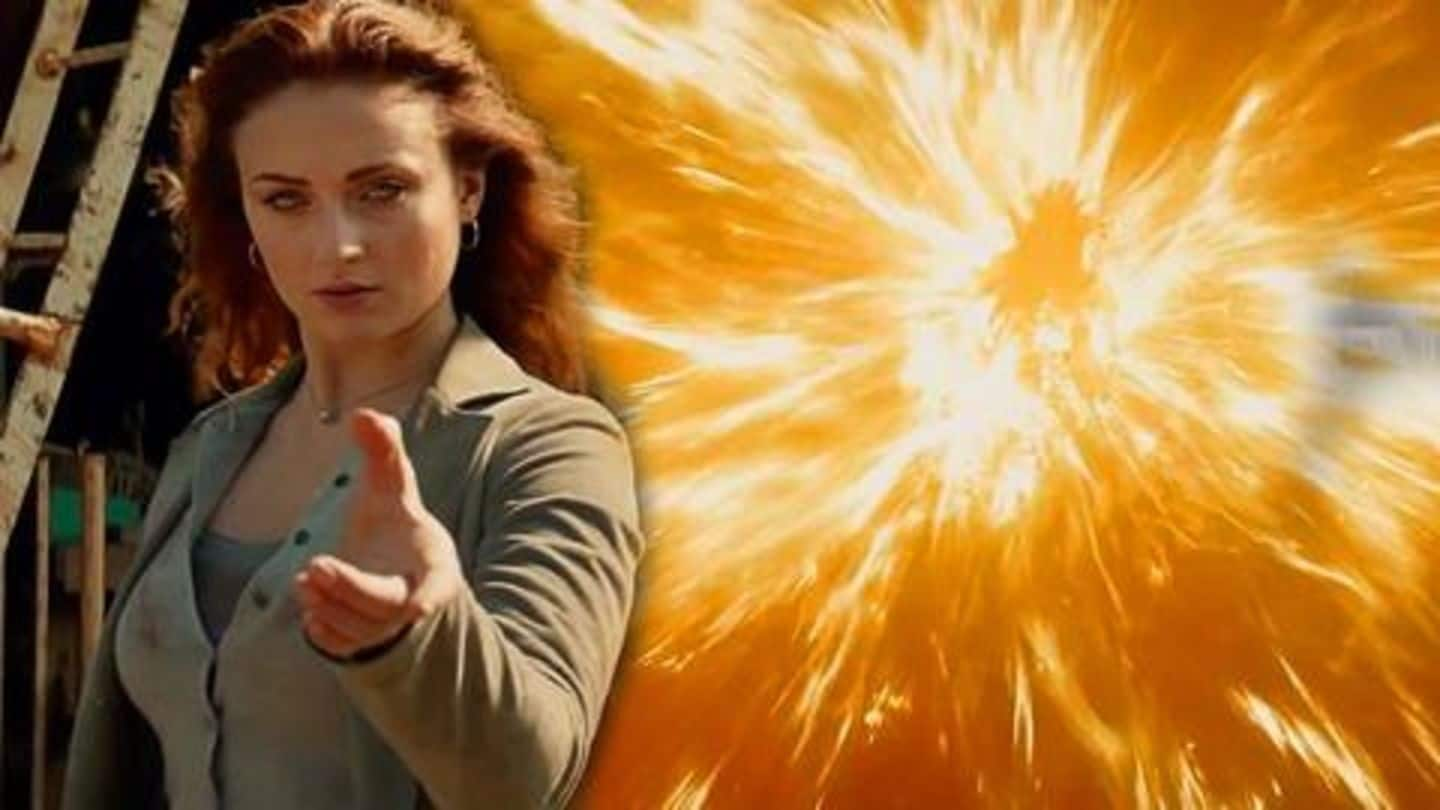 With all the time-travel and multiverse events in Marvel Comics, Jean Grey's history has become quite long and convoluted. The Dark Phoenix Saga is a major arc in Jean's life and will be covered in the upcoming X-Men: Dark Phoenix. To give you an early refresher on the story, here's how Jean Grey, one of the first X-Men members, became the spine-chilling Dark Phoenix.
Jean Grey and her philosophy
"We come into this world alone and we leave the same way. The time we spent in between- time spent alive, sharing, learning together...is all that makes life worth living."
Jean was one of the first five X-Men members
Jean was born with telepathic and telekinetic abilities. Her powers manifested when her best friend got hit by a car and died. Jean, linking telepathically with her, nearly died as well. Soon, Professor Xavier took her in and she (as Marvel Girl) joined the X-Men. Beside her, the team comprised of Cyclops, Beast, Angel and Iceman. Notably, she was in a relationship with Cyclops.
She sacrificed herself to save her team-mates
The X-Men crashed their spaceship during an emergency space mission. Jean tried saving them by controlling the ship but exposed herself to lethal levels of space radiation, dying in the process. Determined to save Cyclops, she called for help in her last moments. Her call was answered by The Phoenix force, a cosmic entity and the sum of all life force in the universe.
A cosmic entity turned her into Phoenix
As the ship crashed on Earth, Jean burst from the water with new found powers and a new code name- 'Phoenix'. Soon, the villainous 'Hellfire Club' tried to manipulate her into unleashing her full potential. This made her go berserk and turn into 'Dark Phoenix'. She once made a star go supernova, killing five billion beings and was considered a big threat.
As Dark Phoenix, Jean became an unstoppable, evil force
Her normal human self and the Phoenix force remained in conflict. To stop her from doing any more damage, the X-Men attacked her. Her powers, however, were too much for them and they were all defeated. After an arduous psychic battle with Professor X, Jean's human personality gained control. For the safety of the universe, she committed suicide, using an ancient 'Kree' weapon.
She could have become God, but she died a human
Death is never permanent in comics. New developments helped Jean Grey come back to life. She married Cyclops but was later killed by Magneto. It was later revealed that Jean and Phoenix were two different entities with the former being a host body for the latter. The Phoenix saga has been featured in X-Men: The Last Stand, X-Men: Apocalypse, and X-Men: The Animated Series.