Tamannaah Bhatia on Sajid Khan: 'I was completely comfortable'
Tamannaah Bhatia on Sajid Khan: 'I was completely comfortable'
Mar 19, 2019, 05:18 pm
3 min read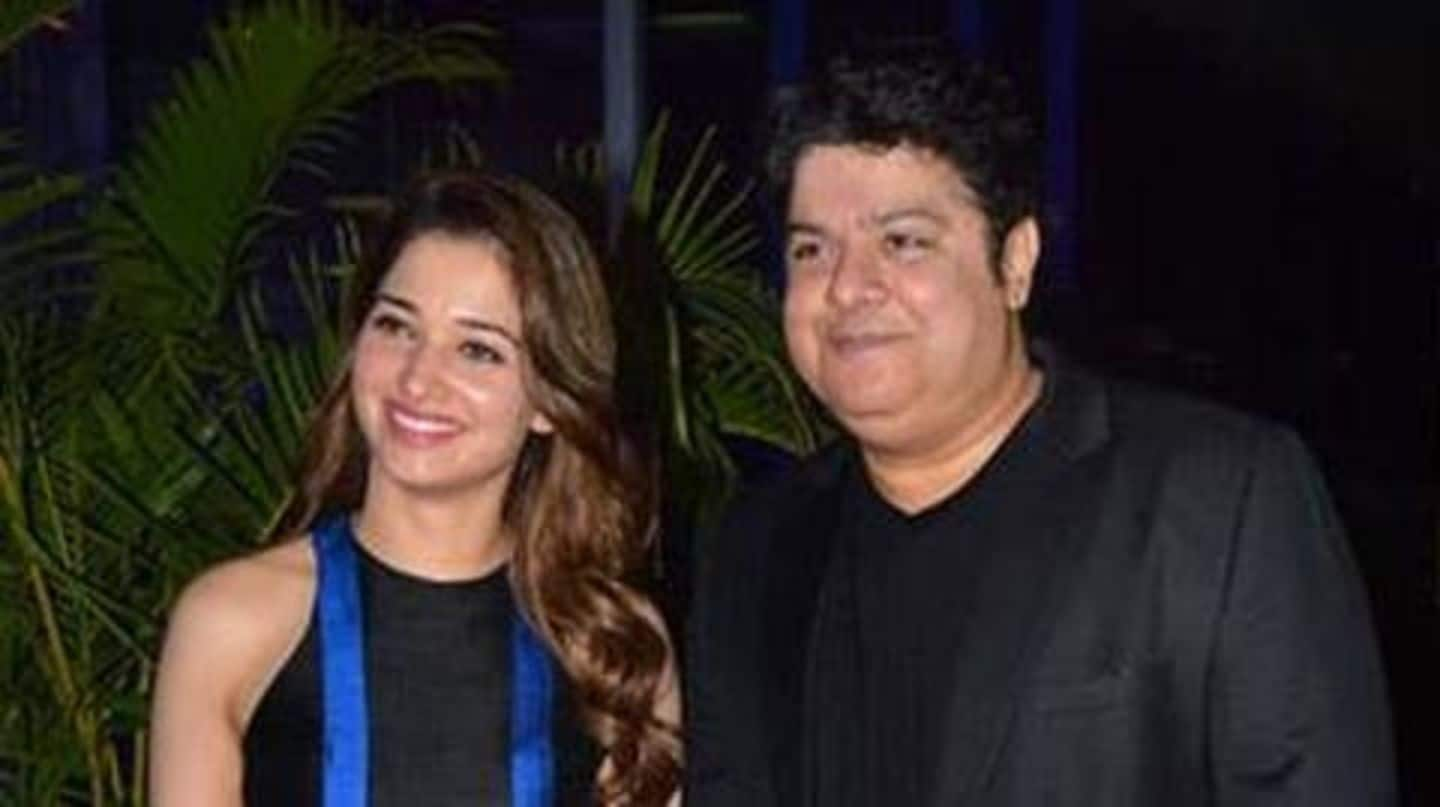 Bollywood's #MeToo movement brought a series of sordid tales of sexual harassment in the limelight. Amid this, filmmaker Sajid Khan was also accused of sexual misconduct by several women. While the controversy surrounding Sajid continues, actress Tamannaah Bhatia has now come out in his support. The actress stated that he never treated her badly and that she was comfortable working with him.
However, everyone has a different experience, notes the actress
Notably, Tamannaah worked with Sajid in Himmatwala (2013) and Humsahakals (2014). Recalling her working experience with the director, she stated that Sajid never misbehaved with her. However, the actress also stated that everyone has a different experience. "Everybody is entitled to their own opinion and experience. If Vidya (Balan) had a bad experience, it's normal for her to react like that," she added.
'When I worked with Sajid, none of our films clicked'
Furthermore, Tamannaah emphasized that her aim has always been to focus on script and the work she is doing. "For me, it has always been about the script and what's the kind of film that I am working on. When I worked with Sajid, unfortunately, none of our films did well. He never treated me in any bad way," she was quoted saying.
Film Association had suspended Sajid post sexual harassment allegations
Meanwhile, the Indian Film and Television Directors' Association (IFTDA) took strong action against Sajid and suspended him for one year. Reportedly, IFTDA took this decision after Sajid was accused of sexual misconduct by three women. "The Committee investigated the complaints in the spirit of POSH Act. The allegations in complaints are serious instances of sexual harassment and abuse of power by Sajid," said IFTDA.
To recall, in light of the #MeToo movement, several survivors shared their horrifying ordeals in 2018 and highlighted the problematic behavior of Sajid. Actress Saloni Chopra, who had worked as Sajid's assistant director, narrated her ordeal and said how the director quizzed her about "breast job" and "masturbation". Actress Rachel White also recalled how Sajid's gawking made her feel nude and wicked smile, uncomfortable.
Sajid took 'moral responsibility', stepped down as 'Housefull 4' director
While the allegations created a rage against Sajid, he took "moral responsibility" and stepped down as the director of Housefull 4. He had made the announcement on Twitter and requested "his friends in media" to refrain from passing judgment. The 48-year-old was later replaced by Farhad Samji as the new director of Housefull 4.