Finally! Bollywood stars, including PeeCee, Farhan, Twinkle, Sonam, support Tanushree
Finally! Bollywood stars, including PeeCee, Farhan, Twinkle, Sonam, support Tanushree
Sep 28, 2018, 03:21 pm
3 min read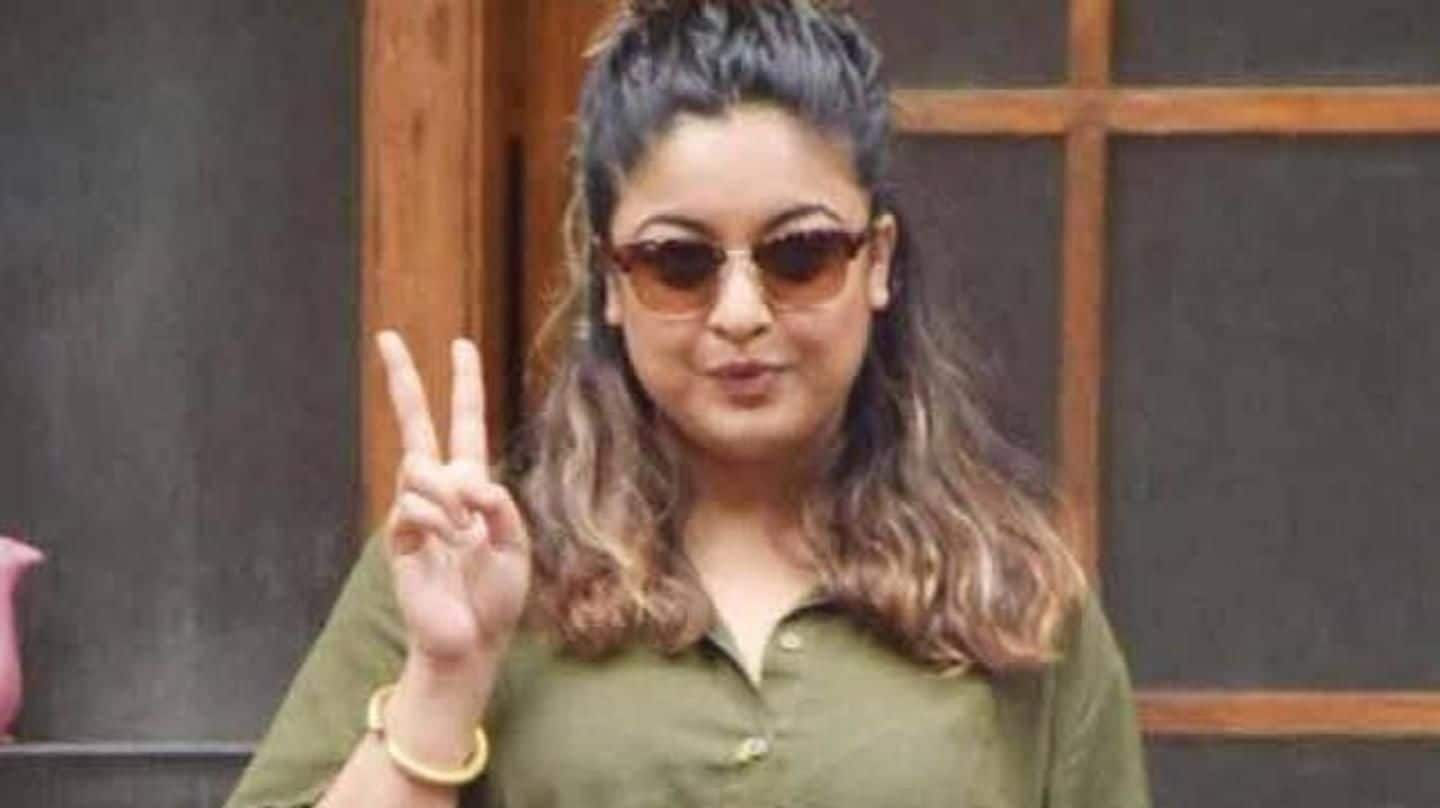 When Tanushree Dutta revealed what she faced in Bollywood ten years ago on a film's sets, it was profoundly courageous. That she mentioned Nana Patekar harassed her sexually, then intimidated her, spoke volumes about predator culture in Bollywood. But what was more unfortunate was the stoic silence of celebrities. Gladly, that has changed and some stars are now supporting Tanushree. We need voices, Bollywood!
Backstory: Nana harassed Tanushree, then intimidated her
According to Tanushree, at Nana's whims, a solo song was changed to a duet in 'Horn OK Pleassss' of 2008. He made advances towards her and when she rebuffed, MNS goons attacked her vanity van. The complicit director, producer and choreographer, floated a story that she was being 'problematic' and hence replaced by Rakhi Sawant. But Tanushree stood her ground.
Amid pin drop silence, Farhan Akhtar took a stand
Voices of this turning into Bollywood's #MeToo movement grew loud, but not louder than those who were victim shaming. Tanushree was accused of doing this for publicity, her movie choices were questioned etc. And amid all the brouhaha, Bollywood stayed tight-lipped. But Farhan Akhtar addressed the issue, and said a journalist's account of what happened shows Tanushree isn't wrong and she needs support.
We need more voices like Farhan
This thread is very telling. @janiceseq85 was there at the time of the incident being debated today. Even when #TanushreeDutta had career concerns to keep quiet 10 years ago she did not her story hasn't changed now. Her courage should be admired, not her intention questioned. https://t.co/Ola3MNdmtS

— Farhan Akhtar (@FarOutAkhtar) September 27, 2018
Swara, Richa, Twinkle speak against ones shaming Tanushree
Thankfully, Farhan wasn't the only one. Swara Bhasker tweeted she believed Tanushree, and Richa Chadha wrote, being Tanushree wasn't easy right now. "No woman wants the publicity that opens the floodgates of trolling and insensitivity. What happened to her on set was intimidation," she tweeted. Twinkle Khanna wrote, by speaking up Tanushree has helped pave a path and she shouldn't be shamed.
Priyanka Chopra wants world to believe survivors
Sonam Kapoor also supports Tanushree
While support pours in, Farah Khan remains indifferent
While it is heartwarming to see Bollywood speak up, which we believe will create a support system where survivors can tell their stories, Farah Khan's Instagram post needs to be called out. Farah posted a picture with Nana Patekar (his first on the platform), as she and other flew for shooting. The smiles on the faces of stars speak volumes about their indifference.
Here is the picture Farah posted
Everything from timing to smiles in this photo is problematic
Those defending Nana may argue he isn't guilty till proved, and that he can't stop working only because of the allegations. You may be right. But how difficult is to acknowledge the charges leveled against him? This picture just shows how indifferent stars can get, and this isn't what the film industry needs. Like Tanushree is questioned, Nana should be too.