Teachers' Day: Five films that are perfect ode to teachers
Teachers' Day: Five films that are perfect ode to teachers
Sep 03, 2019, 03:37 pm
3 min read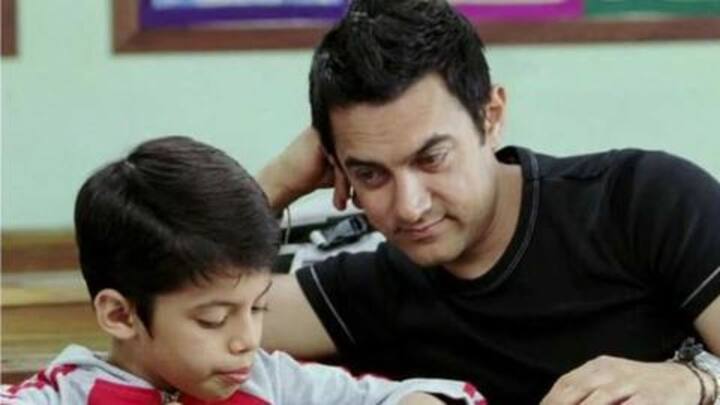 The very thought of teachers takes us down a path of bittersweet nostalgia. We all have had our moments with teachers, and the relations were mixed at best, but we would be lying if we say that we don't love and miss them today. So, this Teachers' day, here are five movies to celebrate the unbreakable bond that we share with our guiding force.
'Taare Zameen Par': Aamir Khan's only directorial venture
The iconic 2007 drama, directed by none other than Bollywood's Mr. Perfectionist displays a soul-touching teacher-student bond. Darsheel Safary stars as an 8-year-old boy suffering from dyslexia, and Aamir plays his caring art teacher who adopts unconventional methods to help the child overcome the disability. Winning a National Award back at home, the film was also India's official entry to the Academy Awards.
'Black': The 2005 film won various awards (and our hearts)
Based loosely on the life and struggles of Helen Keller, Black, directed by ace filmmaker Sanjay Leela Bhansali, portrays the moving relationship between Michelle, a blind-and-deaf girl (Rani Mukherji), and her lifelong teacher Debraj Sahai (Amitabh Bachchan). The film won some major awards, including the National Award for Best Hindi Feature Film, and a Best Actor award for Bachchan, courtesy his exemplary performance.
'Iqbal': Loved by critics as well as the audiences
Iqbal, released in 2005, is a coming-of-age drama film, produced by Subhash Ghai, and written and directed by Nagesh Kukunoor. The film follows the life of a cricket-obsessed, deaf-and-mute boy, who, with aid from his teacher/trainer, overcomes all the odds and goes on to become a part of the Indian national cricket team. The film was liked by critics and audiences alike.
'Hichki': Rani Mukherji's big film after four years
Directed by Siddharth Malhotra, Hichki (2018) was an Indian adaptation of Brad Cohen's autobiography, Front of the Class. The film follows the journey of an aspiring teacher, who proves herself by educating a bunch of underprivileged students. Mukherji's first film after a four year gap from big screen, Hichki, despite being made on a relatively small budget, turned out to be a blockbuster.
'Chalk n Duster': Sheds light on commercialization of Indian education
Chalk n Duster, released in 2016, written by Ranjeev Verma and Neetu Verma, and directed by Jayan Gilatar, sheds light on the issue of commercialization of the Indian private education system. The film stars Juhi Chawla, Shabana Azmi, Zarina Wahab, Upasna Singh, Girish Karnad and Divya Dutta, in pivotal roles. The film garnered mixed reviews from the critics.