'The Batman' review: Matt Reeves shows burden of becoming (super)hero
'The Batman' review: Matt Reeves shows burden of becoming (super)hero
Written by
Shreya Mukherjee
Mar 05, 2022, 10:40 am
3 min read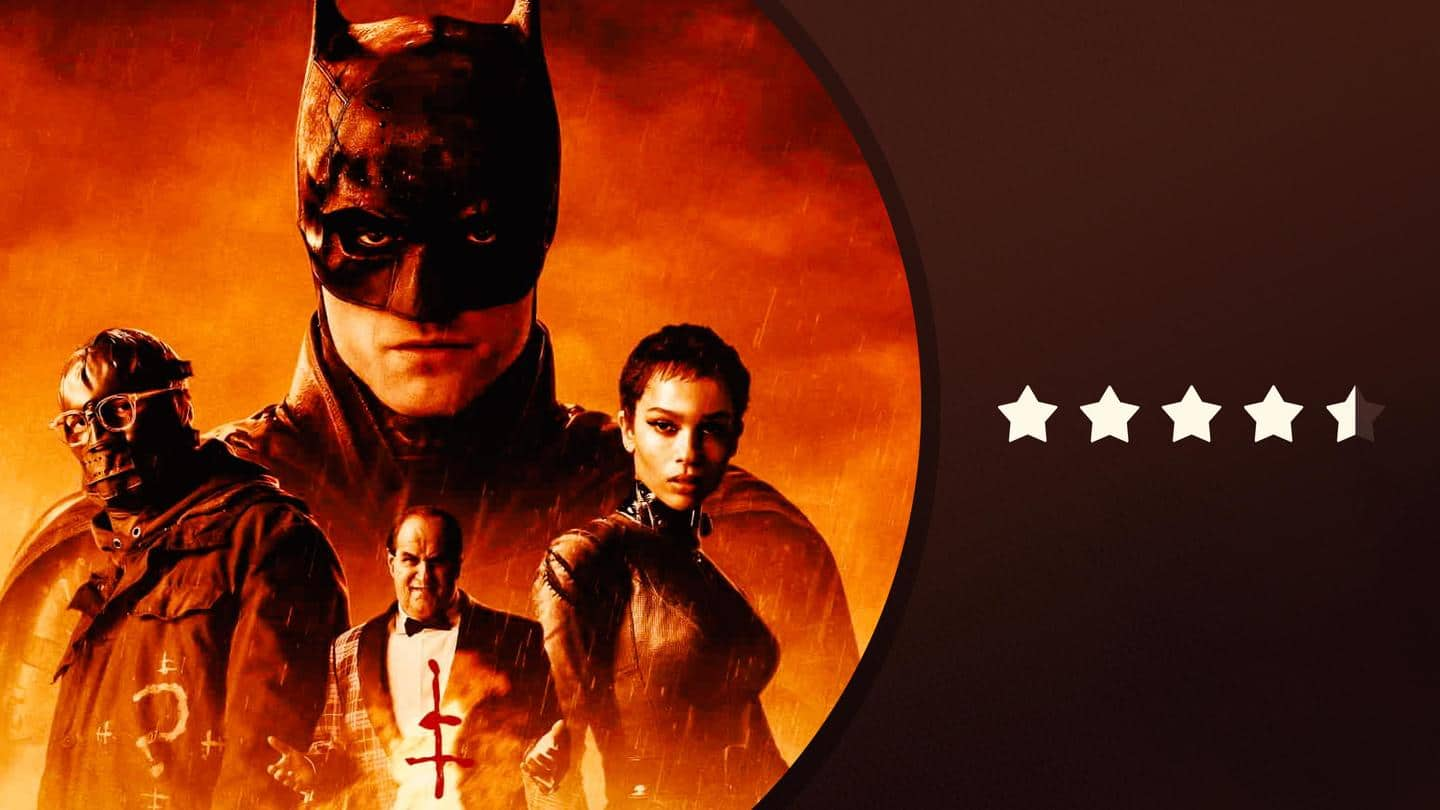 After a long wait, Matt Reeves's version of DC's Caped Crusader came alive on the big screens on Friday in The Batman. And, in Robert Pattinson, we get the most vulnerable and unstable Batman we have seen on celluloid. Freshly inducted into the duties of fighting crime in Gotham, this vigilante is yet to be a hero, much less a superhero. Here's our review.
This is the summarized plot of the movie
As the trailers gave away, Batman is called into investigating the murders of top elite figures of Gotham. The killer is leaving notes for the Dark Knight, along with clues that might help him unmask the murderer's identity. And, this journey takes Bruce Wayne through a murky path, leading to an unsavory revelation about his own legacy. But will these make or break him?
Batmobile's entry and following chase sequence was the best scene
Reeves had promised us "the scariest Batman movie ever." I don't know about fear but the layers in the darkness of this "hero" are surely a lot. To essay the dark themes, the director goes with black-and-red tones in a setting that is almost always raining and in the night. Coming to special mentions, Batmobile's introduction and the following car chase takes the cake.
Pattinson injects his own flavor into this Batman
As someone who has loved Pattinson since his Twilight days, I have seen the actor develop his unique flavor. Pattinson injects this flavor into his Batman who is someone grungy, brooding, closed-off, and unsure of himself. Zoe Kravitz as Selina Kyle is magnificent, with Jeffrey Wright (James Gordon) and Paul Dano (The Riddler) pulling their weights. Andy Serkis's stint as Alfred Pennyworth is under-utilized.
Only complaint is the movie's length
Another character who is only teased is Colin Farrell's Oswald Cobblepot aka Penguin. He just gets an introduction before his HBO Max spin-off series rolls out. The only real complaint is the three-hour-too-long length of the movie. Sometimes you wish Batman would walk/talk a bit faster but perhaps Reeves tries to tell us the seriousness of the matter through the film's chewed-out tone.
Chances of getting sequel(s) high!
By the end, a vengeance-seeking vigilante becomes something more and we can expect this tale to continue in sequels (fingers crossed). There's a bigger chance of a return as we see rogues teaming up in the Arkham Asylum. Verdict: The Batman gets 4.5/5 stars.