These Hollywood films are a treat for every animal lover
These Hollywood films are a treat for every animal lover
Written by
Pallabi C Samal
Aug 14, 2019, 07:25 pm
3 min read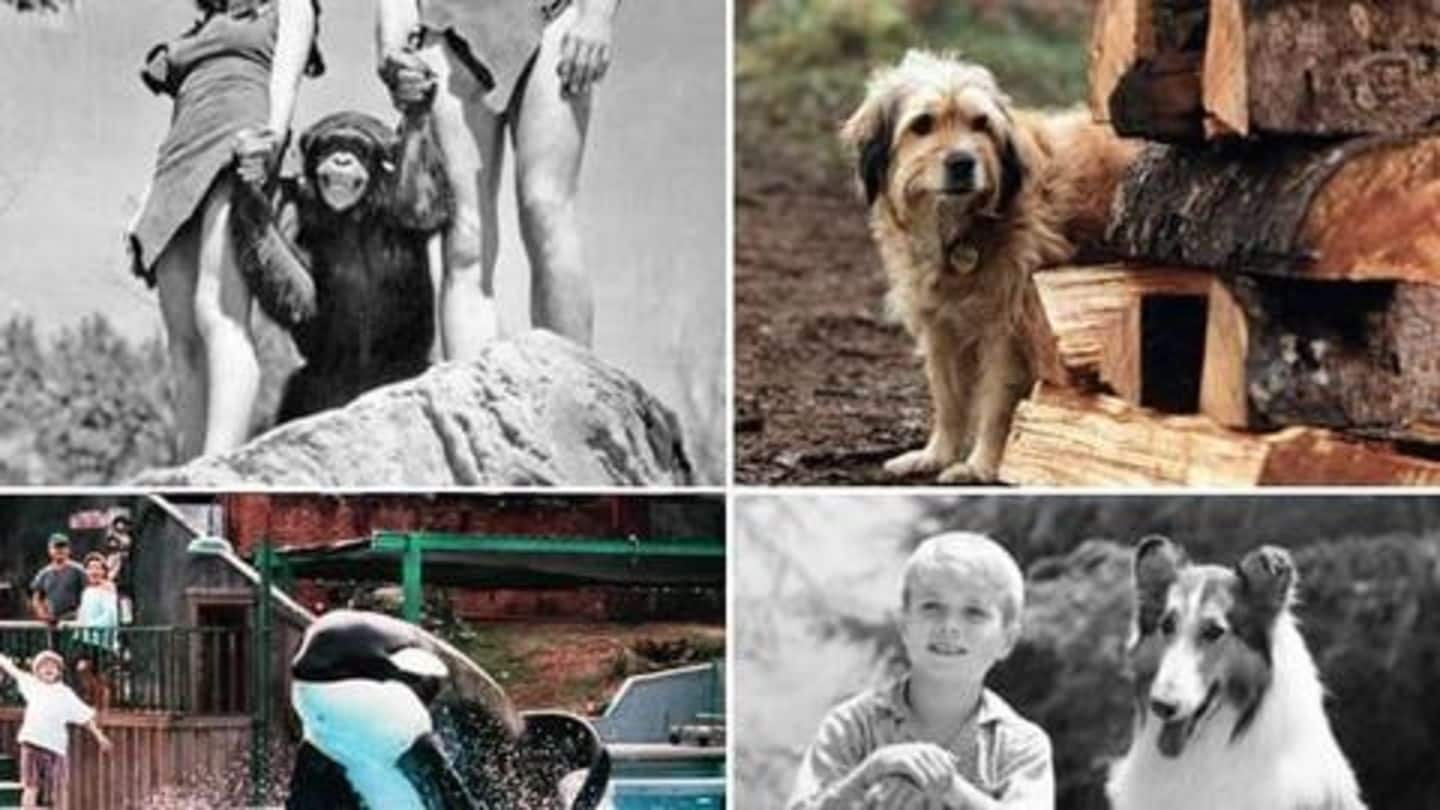 A video that has surfaced online recently is leaving people stunned. It shows how a young dog saves three cubs from a ferocious wolf. A quick Google search reveals that this video is actually a part of a 1987 film, Benji the Hunted. Hollywood has produced many such films that center around animals, which often leave an impact on us. Let's explore further.
Dog-lover's triple treat: 'A Dog's Purpose,' '101 Dalmatians,' 'Hachi'
We'd start with the dog-lover's triad: A Dog's Purpose, 101 Dalmatians, Hachi: A Dog's Tale. While the first two are novel-based, the last one is inspired by a real-life dog. All these three flicks show us how far a dog can go for his/her human friend. Though these films have their comedy moments, in the end, these will make you reach out for tissues.
'Jumanji' was all about reversing jungle-based destruction and hazards
When Jumanji hit theaters in 1995, it was a visual treat, with an amazing story, and superlative performances (a special mention of Robin Williams here). It featured a supernatural board game that releases jungle-based hazards upon its players with every turn they take. The way these characters emerge out of the game, and reverse its destruction form the crux of this fantasy adventure film.
Watch how Jim Carrey's Ace Ventura interacts with animals
The fictional character of Ace Ventura, immortalized by the super-talented Jim Carrey, follows a pet detective tasked with the job of rescuing animals. In both Ace Ventura: Pet Detective and Ace Ventura: When Nature Calls, Ace has to retrieve animals that have a special significance in the story. Both these films stand out for its awesome comedy, and the way Ace interacts with animals.
Ang Lee's 'Life of Pi' isn't just a survival drama
Life of Pi was not just a survival drama, but also tries to impart important life lessons. The animals involved in the 2012 film- zebra, hyena, orangutan, and tiger- have their own symbolism, which we realize as the plot unfolds. Like for example, the zebra represents the sailor, the hyena is the cook, the orangutan is Pi's mother, and the tiger, Richard Parker, is actually Pi.
'Born Free' showed us how a lioness fights all odds
With a stunning 7.3 IMDb rating, Born Free was based on the eponymous novel by Joy Adamson. It shows how Elsa the Lioness, an orphaned lion cub who was raised by a couple, struggles to survive initially when left in the wild, but ultimately triumphs, eventually becoming a mother to three cubs. The Academy-award winning film still leaves an indelible mark on viewers' minds.