This is how Priyanka Chopra amassed Rs. 200cr-worth of wealth
This is how Priyanka Chopra amassed Rs. 200cr-worth of wealth
Written by
Pallabi C Samal
Jul 18, 2019, 02:41 pm
4 min read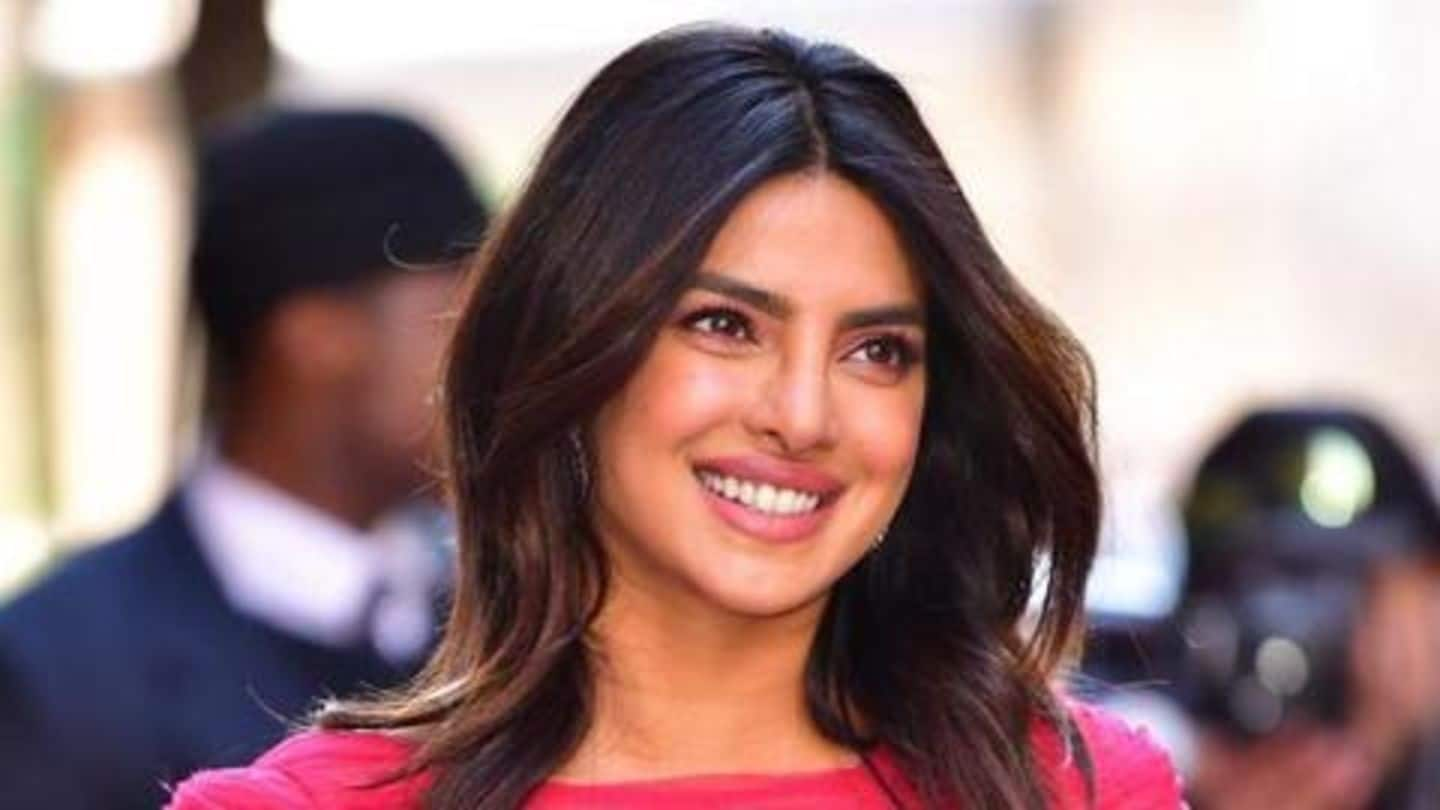 From winning the Miss World in 2000, becoming a top Bollywood actress to making a name in the West, Priyanka Chopra Jonas has come a long way. And needless to say, her success in all these ventures has translated into oodles of wealth. Her net worth apparently is estimated at a stunning $28mn (approximately Rs. 200cr). Here's how she has amassed this massive wealth.
In 2000, she won the crown, Rs. 69L cash prize
For this, let's roll back to 2000 when a 17-year-old Priyanka had won the crown. Along with the sparkling headgear, she also had won $100,000 cash prize (over Rs. 69L as per current rate). Eventually she marked her Bollywood debut with The Hero: Love Story of a Spy (2003), and is now one of the highest-paid actresses. For each film, she earns Rs. 12cr.
For 'Quantico,' Priyanka was being paid Rs. 3cr per episode
In 2015, Priyanka journeyed to the US, and starred in ABC thriller series Quantico as Alex Parrish. Reports say that for every episode, she was paid Rs. 3cr. For playing the primary antagonist in Baywatch (2015), she was apparently paid Rs. 35cr. The 36-year-old also commands some Rs. 4-5cr for a few minutes of stage appearance. For each brand endorsement, she earns Rs. 5-10cr.
'Ventilator,' Marathi film produced by her, registered $250mn profit
Priyanka is not just an actress, she is also an entrepreneur, an investor, and is into real estate. In 2015, she founded production company Purple Pebble Pictures, with her mother, which is known for the acclaimed Marathi comedy-drama Ventilator. Made with $35mn, the film went on to earn $250mn, apart from winning three National Awards. She has also backed other small-budget movies.
The 36-year-old is a smart and wise investor as well
Last year in October, Priyanka invested in the popular dating app Bumble, and has since plugged the company on her Instagram page. She has also put her money in Holberton School, a coding education start-up. Apparently, her personal investments amount to some Rs. 47cr.
She currently stays with Nick in a Rs. 48cr-worth house
Now coming to her properties. Priyanka owns 9 houses in Mumbai, 3 in Goa, and a sprawling 4-bedroom house in Manhattan, NY. Her bungalow in Baga beach (Goa) is worth Rs. 15-20cr, while her 15-bedroom Versova home is valued at Rs. 111.20cr. Priyanka and her husband, American singer Nick Jonas currently stay in a 5-bedroom bungalow in Beverly Hills, California, worth $6.50mn (Rs. 48cr).
Priyanka has an impressive collection of cars worth Rs. 8cr
As far as her fleet of cars is concerned, Priyanka owns a Rs. 5.25cr-worth Rolls Royce Ghost. Also, she has a Mercedes Benz E-Class worth Rs. 1.1cr, BMW 7 series of Rs. 1.1cr, and a Porsche Cayenne costing Rs. 1cr. Reports suggest that her total collection of cars stands at a spectacular Rs. 8cr. She spends her crores in other expensive things as well.
Rs. 21.75cr: Priyanka paid this for a pair of earrings
During hosting of Khatron Ke Khiladi, Priyanka bought a pink Harley Davidson motorbike-Street 500 for Rs 4.1L. For a pair of Lorraine Schwartz earrings, she has reportedly paid Rs. 21.75cr. She also wears a Peter Dundas coat costing Rs. 12.8L, and has a Bottega Veneta bag worth Rs. 4.60L. A Rs. 7.80L worth Alligator Stalvey mini bag is also a part of her collection.
Her foundation funds education, medical expenses for 50 girls
Now, Priyanka doesn't just earn, she gives too. Her foundation, 'The Priyanka Chopra Foundation for Health and Education,' provides support to unprivileged children across India in the areas of education and health. She donates 10% of her earnings and funds educational and medical expenses for seventy children in India, fifty among who are girls. She also has been working with the UNICEF since 2006.
She adopted seven villages to ensure regular supply of electricity
Apart from that, Priyanka donated Rs. 5mn to Nanavati hospital to build a cancer ward. NDTV Greenathon's brand ambassador, she adopted almost seven villages to ensure a regular electricity supply. She also funds the upkeep of a lion and a lioness at Birsa biological park.