#SeriesInFocus: Everyone needs 'This Is Us' in their lives. Period!
#SeriesInFocus: Everyone needs 'This Is Us' in their lives. Period!
Sep 17, 2018, 12:33 am
3 min read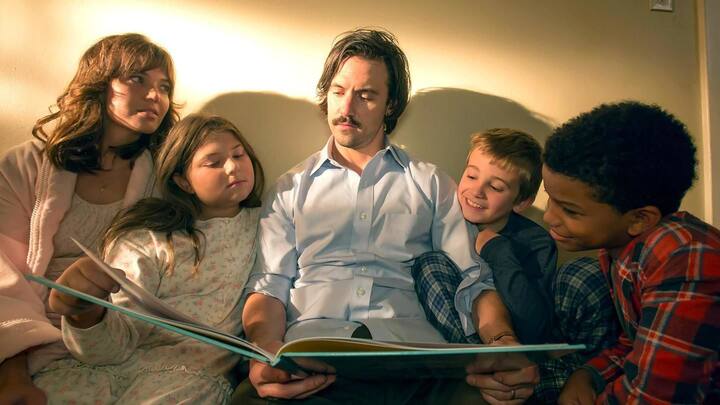 Is it possible to touch serious topics like Racism, complex family bonds, foster parenting, relationships, in one series? It is. 'This Is Us', which started in 2016, does this mammoth task and leaves us crying at the end of every episode, making it perfect. The third season of the series begins on September 25, and here's explaining why this series is a gem.
At the center is the Pearson family and their love
'This Is Us' is the tale of the Pearson family, and it spans decades. Writers Dan Fogelman, Kay Oyegun, Donald Todd, Aurin Squire, manage to juggle between eras, in a way only they could have. The Big Three are the three kids, Randall, Kevin, and Kate. Their parents Jack and Rebecca are madly in love, even after the unspeakable happens- he dies.
Stuck by adverse tragedies, Pearsons have a lesson for all
The family is struck with the biggest tragedies one can ever imagine. Randall's absent father returns, Kevin's issues lead him to rehab, Kate struggles with her weight, to name a few. But the beauty of the show lies in the small things. Kate's fiance Toby rekindling her love for singing, Kevin finally appreciating his step-father and Randall understanding he isn't perfect after all.
Yes, it's family show, but it has deep messages
On the face of it, 'This Is Us' might seem like a normal family show. Only it isn't. It addresses glaring issues. With Randall (a black kid) adopted by white parents, it speaks of racism. With his breakdown, years later, they speak about mental health. Kevin's passion to make it big, without realizing what he's losing on road, is a lesson for all too.
Characters are flawed, but aren't all of us?
What 'This Is Us' doesn't do is glorify characters, as it shows individual battles. Jack, the seemingly perfect father, fights alcohol addiction, and Rebecca the everyday conflict of raising three kids. Kate focuses more on the past, Randall takes decisions without considering others, and Kevin just behaves irrationally hurting everyone around. It is when they reach their lowest, that they become most relatable.
Their individual stories makes the series better
The series switches era to drive home a point. It explains why everyone is the way they are. Jack is a loving father because he never had one, Kevin is ruthless because he hasn't made peace with his past, Randall is controlling because that's all he knows, Kate is low on self-confidence because her dad isn't around to tell her otherwise. Everyone has a story!
And the cast members are remarkable
'This Is Us' wouldn't have been half as popular and heart-wrenching had Tiffany Little Canfield not put enough thought in the casting. The cast members, from Milo Ventimiglia (Jack), Mandy Moore (Rebecca) to Sterling K. Brown (Randall), Chrissy Metz (Kate) and Justin Hatley (Kevin), everyone is absolutely perfect in the series. If you haven't watched it, now is the time to catch up.