Story of 'Narcos' can be set anywhere: Producer Eric Newman
Story of 'Narcos' can be set anywhere: Producer Eric Newman
Nov 20, 2018, 05:38 pm
3 min read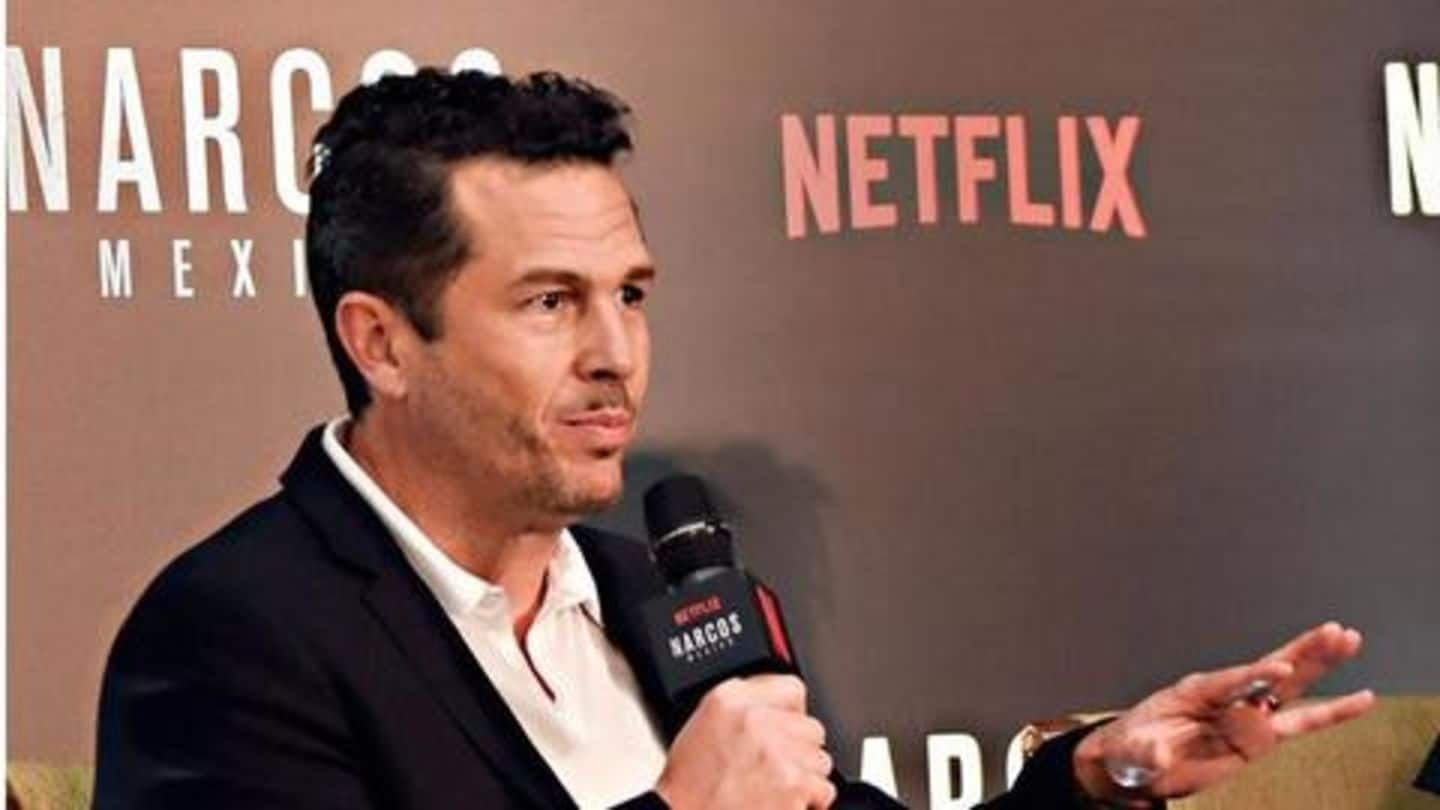 Showrunner Eric Newman says the story of 'Narcos' can be set anywhere in the world because drug business connects people beyond geographical and political boundaries. After following Colombia's Medellin and Cali Cartels for three seasons, Newman is exploring the rise of Guadalajara Cartel in 'Narcos: Mexico'. Newman, who was recently in India to promote the Netflix show, says drug business is driven by demand.
The cocaine in Mumbai is same in Tokyo, London: Newman
"The drug business, unfortunately, unites us all. The cocaine you find in Mumbai is the same that you find in Tokyo, New York, London or Sydney, Australia. It all goes back to the same place," Newman said in an interview.
Newman says to curb drug-menace, focus on supply not demand
Newman believes the government and law enforcement agencies have been looking at the wrong end of the telescope when it comes to the eradication of the drug menace. "They (drug lords) have a great product and a very loyal fan base. That's the thing we need to work on. The problem is that we focus on the supply rather than the demand," he says.
Newman explains why he chose Guadalajara Cartel for this season
It has been a passion project for Newman whose original plan was to follow the same set of characters to Mexico but he realized it'd be futile to tell the story from somewhere in the middle. "But, I realized that it's impossible to tell the drug story in Mexico without telling the story of Guadalajara Cartel. It's really where it all started," he says.
Show's crew member was found murdered last year in Mexico
Mexican drug menace kills thousands of people every year and in September 2017, their location scout, Carlos Munoz Portal, 37, was found murdered just outside of the Mexico City. Newman says it was a personal setback for him and the team. He added that they found out it wasn't related to drug trafficking or the show but due to a random crime.
Newman originally thought of making it a movie
The producer says he originally wrote the Netflix show as a movie but he realized "you cannot tell the story of someone who does unspeakable things in under two hours". "I realized it would not be possible to humanize the character. He will only be a bad guy. You cannot understand why he is doing, what he is doing," he said.
Monsters are not born, they are made: Newman
Newman further said, "It's very easy to dismiss someone as a monster but monsters aren't born, they are made. They are made by the environment and economic disparities. It's easy to rush and say, 'That's a bad apple,' but it doesn't work that way."