Varun donates Rs. 5L for injured dancer, does it privately
Varun donates Rs. 5L for injured dancer, does it privately
May 17, 2019, 02:28 pm
3 min read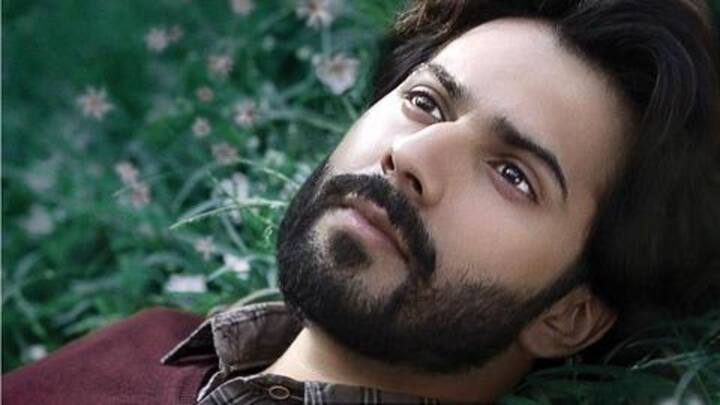 Varun Dhawan, who is currently training hard for Remo D'Souza directorial, Street Dancer, probably understood the struggles of a real-life dancer. That's why he promptly helped a youngster financially, who got injured badly while doing a double front flip. This kid dancer from Moradabad, Uttar Pradesh, broke his neck while doing the dance step. His ordeal was posted on Instagram, and Varun jumped in.
Bro, how can I help him, Varun had asked
The hip hop and urban street art collective that goes by the name of totheculture on Instagram informed that Varun must have seen the story on another Instagram account, @kartik_veterans, and contacted the latter. He inquired about how he can help the boy, named Ishaan, and asked Kartik, "Bro, who is this boy? How can I help him? Please tell me. Please call me."
One of the group's members said Varun donated Rs. 5L
The notable thing here is Varun asked about Ishaan in a private chat, which proves that he didn't want publicity in this. Though, he got it nonetheless. Anyway, so totheculture, on Instagram, asked everyone to "show him Love" for his contribution. One of the group's members, Paritosh, informed a media platform that Varun donated a stunning Rs. 5 lakh for Ishaan's treatment.
'Would like to thank Varun Dhawan for everything he did'
"Would like to thank Varun Dhavan for everything he did...we need more hero's like you.. thank you everyone who supported," totheculture wrote in their post. The actor, meanwhile, remained mum about the issue, and did not post anything on his social media. Also, this is not the first time Varun has helped street dancers. In 2015, he helped the Fictitious Kings United Dance Group.
Varun had asked about the victim in a private chat
Earlier, Varun had helped a dance-group reach world championship semis
The group, later renamed as SNV Dance group, was led by Suresh Mukund and Vernon Monteiro, and needed money to reach the semi-finals of the World Hip Hop Championship in 2015. Varun stepped in, helped them find a sponsor, and also funded from his pocket. That year, they won the bronze. After Monteiro left the group, the group was renamed to Kings United India.
Just last week Suresh's group won the World of Dance
Just last week, Suresh's group made India proud by winning World of Dance, an American dance show. The show had popstars Jennifer Lopez, Ne-Yo and choreographer Derek Hough as judges. In the finals, Kings United India defeated Unity LA, by scoring a perfect 100. Notably, ABCD 2 was inspired from Suresh's life, and Varun played him. The group features in ABCD2 and Street Dancer.
A fan recently gifted a collage of Varun, his girlfriend
The 32-year-old actor also hit headlines today after he posed for the shutterbugs with a beautiful collage featuring him and his girlfriend Natasha Dalal. The collage was made by a fan, who gifted it to Varun, as he was sitting in his car. The October actor usually remains evasive about his personal life, but has never denied his relationship with the interior designer.
'Kalank' was Varun's first commercial failure in his career
On the work front, Varun's last release, Kalank, was his first commercial failure in his career. He is also gearing up for Street Dancer 3D, which co-stars Shraddha Kapoor, Prabhudeva, and Nora Fatehi. After this, he will focus on the remake of Coolie No. 1, opposite Sara Ali Khan. The original was directed by his father, David Dhawan, and had Govinda in lead.