Vicky Kaushal speaks on drug controversy in KJo's party
Vicky Kaushal speaks on drug controversy in KJo's party
Aug 30, 2019, 08:32 pm
3 min read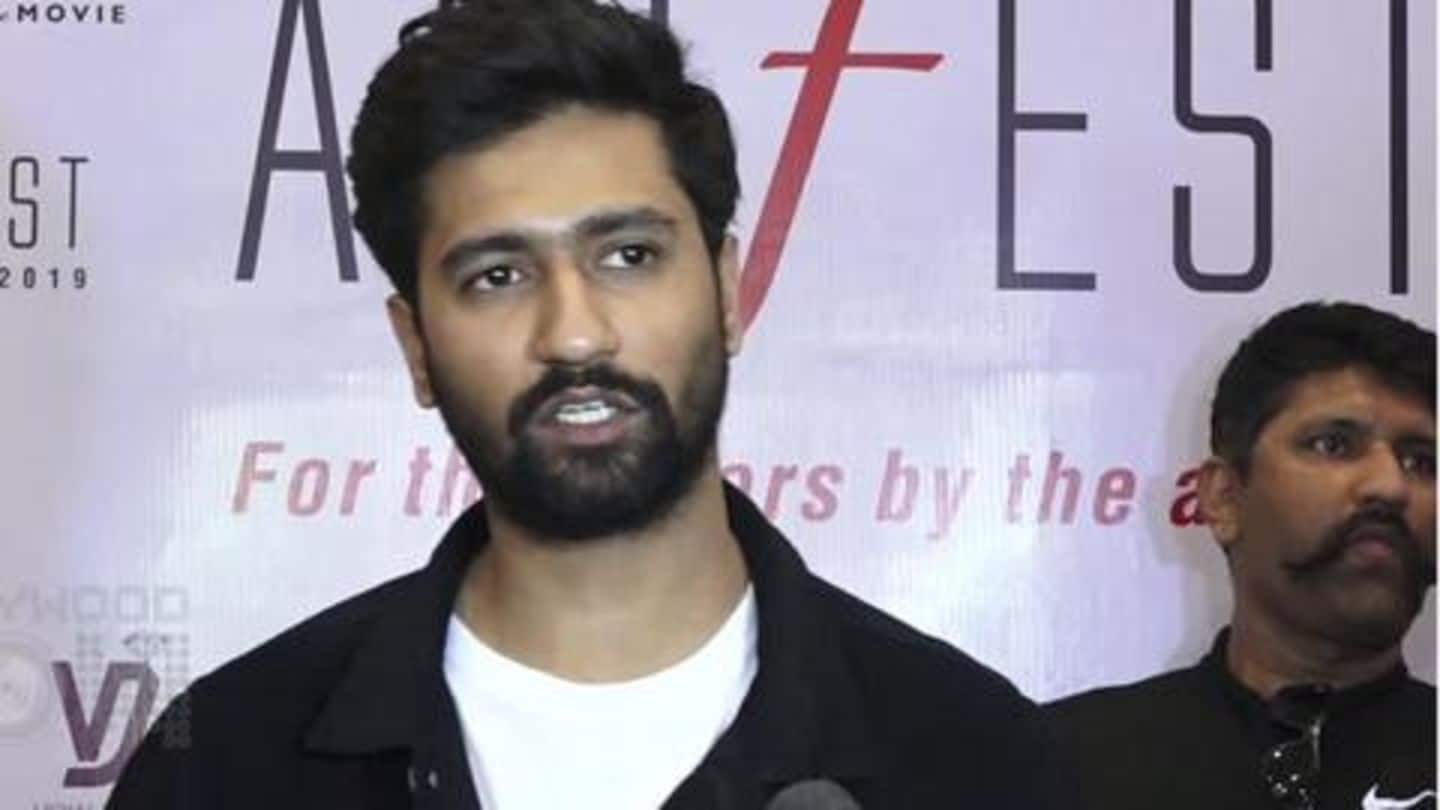 Days after Karan Johar slammed allegations of hosting a drug party, Vicky Kaushal, who was also targeted in the milieu, has opened up on the accusations. During an interview with Pinkvilla, the actor said that it wasn't "nice to be called names by people", further emphasizing that the controversy had a "huge effect on him." "Factualizing assumptions is not fair," he highlighted.
"Factualizing assumptions, that's not fair all the time"
To recall, Vicky's photo from KJo's bash went viral, and it was assumed that the Uri actor was taking drugs at the party. However, he rubbished those allegations, and stated that it isn't fair to factualize assumptions. "People who don't know you personally, see something and make an assumption. That's completely fine. But factualizing assumptions, that's not fair all the time," Vicky said.
Vicky was clueless about controversy as he was in Arunachal
Notably, as Vicky left for Arunachal Pradesh after the party, he had no clue about the controversy that erupted after the video was posted. "I was with the Army for next four days in the hills where there's no network," he informed. Meanwhile, he added that KJo's mother Hiroo was also with them in the party, just before the video was shot.
Why Vicky chose not to comment on the controversy earlier?
The Masaan actor, who was happy post his trip, got to know about the controversy only after he returned. However, he chose not to comment on it, saying, "There are certain choices you have to make at that point of time." Elaborating on the social media trials, Vicky stated that it starts from "Hahaha! They look drugged." and then to "shame on them!"
Vicky felt lame to defend himself for an "unnecessary thing"
Vicky also said that had he given an explanation for this, he would be required to do the same every time he stood accused. He further asserted that while the majority of people didn't believe the rumors, he felt lame having to defend himself for an "unnecessary thing," considering how the country has bigger things to deal with.
The powder was apparently a shadow of light, says Karan
Earlier, KJo had also clarified that it was a "family, social gathering" where the "achieving members of industry" were having a good time. Rubbishing claims that there was powder on the floor, he had said, "Who does these kinds of things? We're all very committed professionals. This is absolutely ridiculous." The powder was "a shadow of light" Karan said, referring to Vicky's photo.
"I raise my voice against drug abuse by these stars"
For the uninitiated, KJo's "casual get-together" made its way to headlines after Shiromani Akali Dal MLA Manjinder re-shared the video. According to him, the video showed the celebrities in a stoned state, which gave a glimpse of #UDTABollywood culture of the industry. "Watch how the mighty of Bollywood flaunt their drugged state!! I raise my voice against #DrugAbuse by these stars," he had tweeted.
The post in which Sirsa highlights Bollywood's "Fiction V/s Reality"
Sirsa received backlash from few netizens, and in response, he had demanded a dope test from these celebrities and requested them to share the report on Twitter. In a series of tweets, Sirsa called out the celebrities for lecturing audience on every issue, so now "They are answerable to every Indian for their drug-affected stoned look as visible in video."