Seven best comedy movies you can watch on Netflix now
Seven best comedy movies you can watch on Netflix now
Written by
Pallabi C Samal
Aug 26, 2019, 02:35 pm
3 min read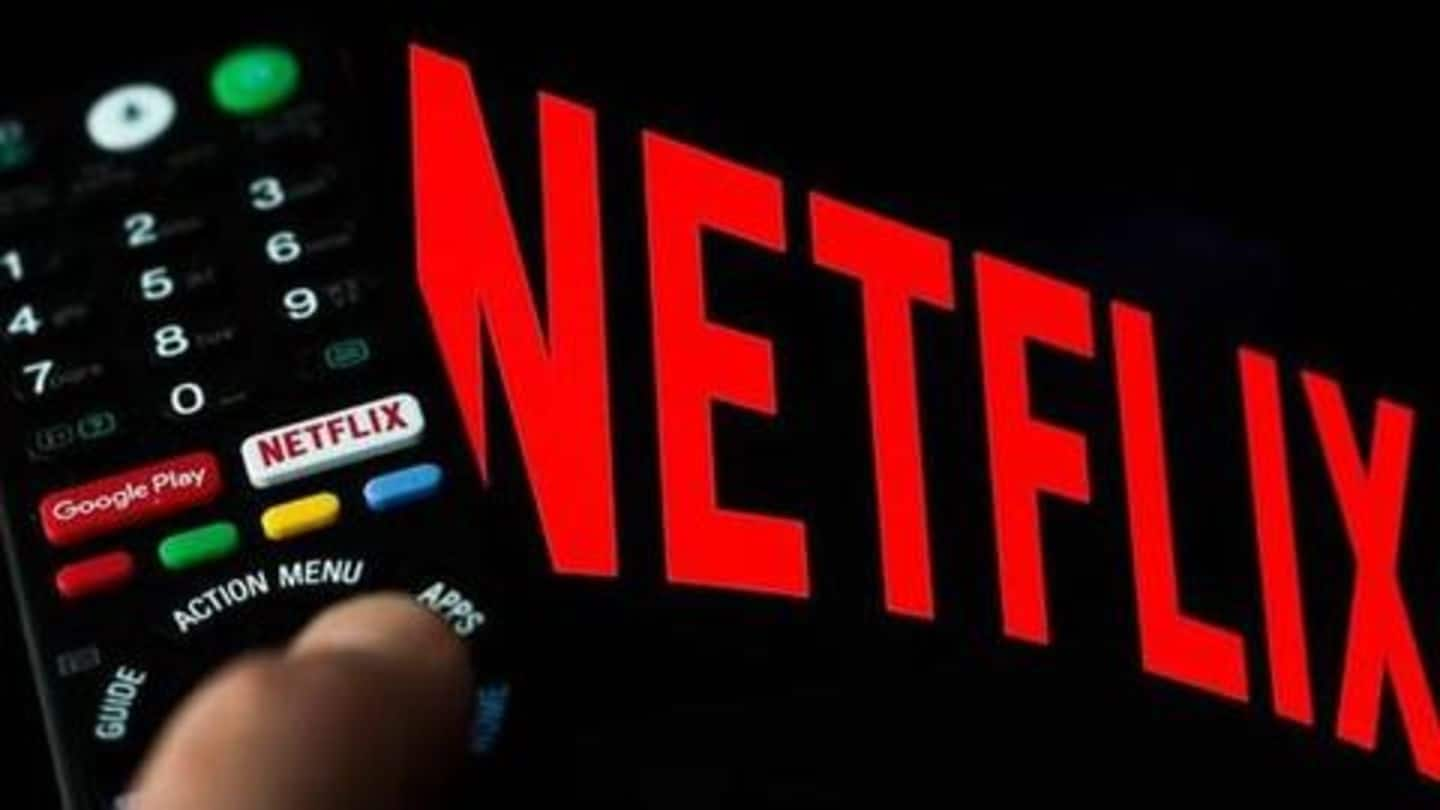 Who doesn't love comedy movies? This genre provides us the much-needed relief from the stressful lives that we lead everyday. If it is your day off, and you are a Netflix fan, nothing becomes more enjoyable. The streaming giant has a treasury full of comedy movies, but we've made it easy for you by shortlisting the best seven.
'The Hangover' is the best way to start your off-day
What can be better than to start your day with The Hangover? However, do note that the first installment of the comedy flick isn't available on Netflix. So watch it somewhere else, before catching up with the next two parts of the Bradley Cooper, Ed Helms, Zach Galifianakis starrer. But be warned: You will laugh so much, your stomach will start aching.
This Hugh Grant film packs romance, comedy in equal measure
One of Hugh Grant's best performances, Four Weddings and a Funeral, was an unexpected success, eventually becoming the highest-grossing British film in history at the time. Having Andie MacDowell, Rowan Atkinson, in supporting cast, the 1994 film received two Oscar nominations. While Hugh played Charles, Andie is his love interest. The film packs romance and comedy in equal measure, making it a delightful watch.
'As Good As It Gets' shows how love is good
As Good As It Gets is a heart-warming tale of a misanthropic and obsessive-compulsive novelist (Jack Nicholson), who forms an incredible bond with a dog, a gay artist (Greg Kinnear) and a waitress (Helen Hunt). Nicholson and Hunt won the Academy Awards for Best Actor and Best Actress for this 1997 film, which establishes that love can indeed change a person, for the better.
"'In Bruges' effective mix of dark comedy, crime thriller elements"
A black comedy crime film, In Bruges brings together Colin Farrell, Brendan Gleeson, and Ralph Fiennes, with Fiennes playing the enraged boss to Farrell and Gleeson's Irish hitmen characters in hiding. Rotten Tomatoes gives it a score of 83%, while noting, "Featuring witty dialogue and deft performances, In Bruges is an effective mix of dark comedy and crime thriller elements." We couldn't agree more!
'Ibiza' ending might be hazy, but give it a try
Released on Netflix, Ibiza (later retitled Ibiza: Love Drunk) is headlined by three female actors, with GoT star Richard Madden providing the necessary support. This film follows Harper who falls for a DJ/ superstar Leo West (Madden), while on a business trip. How their relationship fructifies becomes its crux. It opened to mixed reviews, with many pointing out that its ending was hazy.
'Annie Hall' by Woody Allen had won an Oscar
When Woody Allen directs a film, expect it to be stellar! Annie Hall, which has him in the lead, is enlisted as one of the greatest comedy films of all time by AFI. Winner of Academy Award for Best Picture, many academics have however pointed out at the stereotype of gender differences in sexuality the film portrays. Ignore these, and do watch this classic.
Robert Downey Jr., Zach Galifianakis pair up for 'Due Date'
A road trip with an incompatible partner will most probably be adventurous, but Due Date takes it up a notch higher. Having ace actors Robert Downey Jr. and Zach Galifianakis in an unlikely pairing, the film grossed $211 million worldwide. Its reviews may not be that encouraging, but trust our recommendation, because the writer has watched it thrice, that too in quick succession.