#HopOnNostalgia: 5 television-shows of 90s we are still fan of
#HopOnNostalgia: 5 television-shows of 90s we are still fan of
Written by
Shuvrajit Das Biswas
Jul 30, 2018, 08:59 pm
3 min read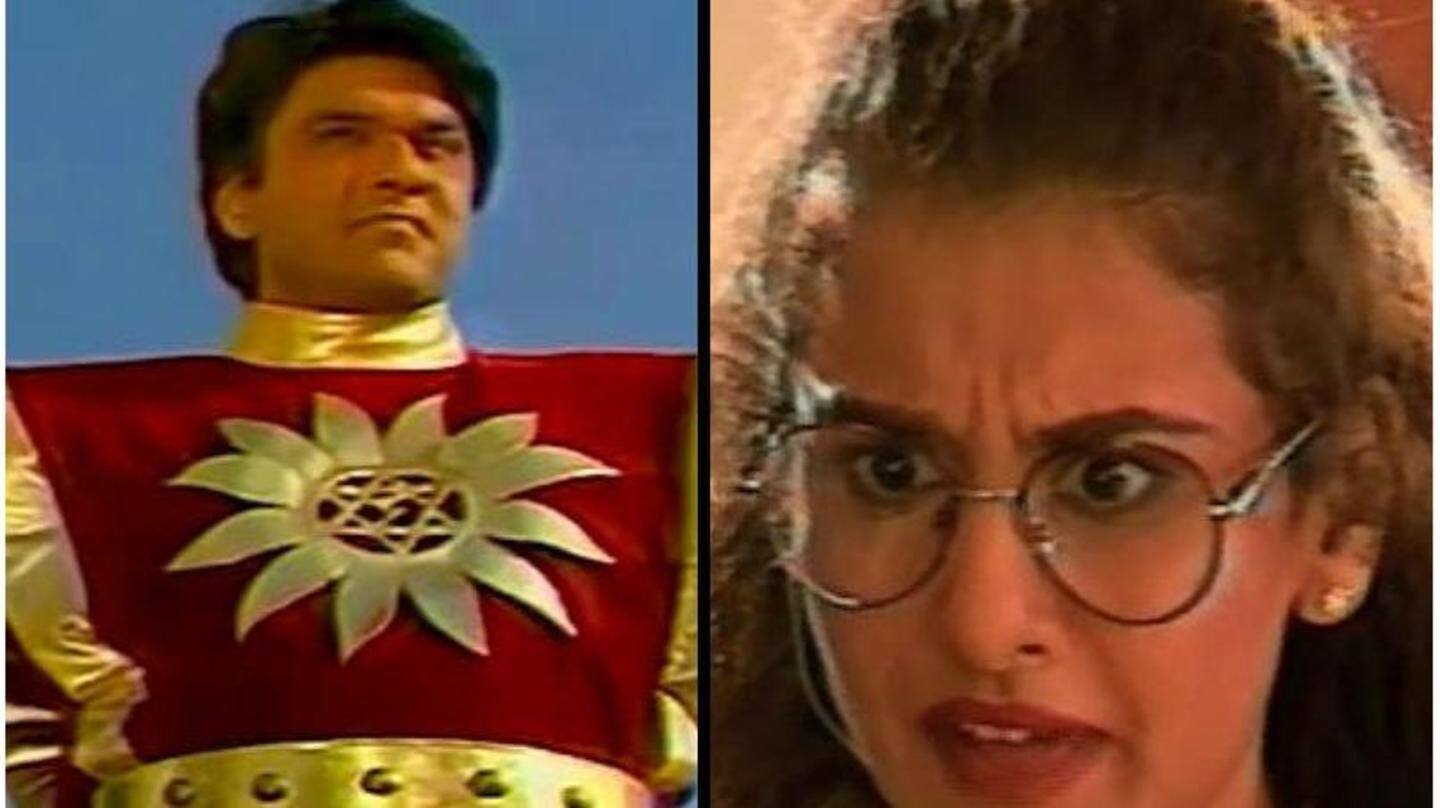 Indian television shows were great in the 90s, and most of us grew up on some pretty fascinating content. Compared to the stuff aired now, (yeah Naagins and Dayans, looking at you) we surely want our old days back. But since that is unlikely, we thought to just talk about these 5 shows, which you must have also loved as a kid.
Oh, how much we miss Swami, his friends and lessons!
'Malgudi Days' was based on RK Narayan's novel by the same name, and followed the life of Swami and his friends, in pre-independence India. Aired in 1986, the best part about this series was the underlining message in each episode, be it about humanity or friendships. We saw a bit of us in Swami. Wonder where we left innocence growing up.
'Dekh Bhai Dekh' was all kinds of amazing and funny
'Dekh Bhai Dekh' was produced by Jaya Bachchan and aired on the Doordarshan. The show ran from 1993 to 1994 focusing on three generations of the Diwan family. This brilliant sitcom brought to us the essence of family-drama in the Diwan household in suburban Mumbai. The exploration of themes like relationships, parental problems, and nagging in-laws made the show relatable and enjoyable.
Move over Sherlock, our detectives were just as brilliant
'Byomkesh Bakshi' was a show directed by Basu Chatterjee, based on Sharadindu Bandyopadhyay's character, and it ran from 1993 to 1997. Bakshi was a self-confessed truth-seeker and not a detective but the show had some excellent instances of deductive brilliance. Long before Benedict Cumberbatch made 'Sherlock' cool, our very own Rajit Kapur introduced us to nuances of detective world.
Anand Mathur and his daughters tickled our funny bones
'Hum Paanch', which is easily one of the finest comedy television shows, ran from 1995 to 1999. It later returned for a second season in 2005 (but lacked the lustre). Revolving around Anand Mathur, his five dysfunctional daughters, his dead wife talking from portrait and a nagging second wife, this show just knew how to make us laugh. Also, it gave Bollywood Vidya Balan!
Our Shaktimaan was better than all superheroes. (Don't hate us)
'Shaktimaan' aired on Doordarshan and became an instant hit with the kids. The show ran from 1997 to 2005. The superhero, who mastered the secrets of Hindu philosophy and sought to end all evil in the world, was a smashing success. With the alter-ego of a geeky journalist, Shaktimaan taught kids that anyone could be a hero with ideal and ethics.