Know about onomatomania, the 'ailment' Naseeruddin Shah is suffering from
Know about onomatomania, the 'ailment' Naseeruddin Shah is suffering from
Written by
Shreya Mukherjee
Mar 07, 2022, 08:12 pm
2 min read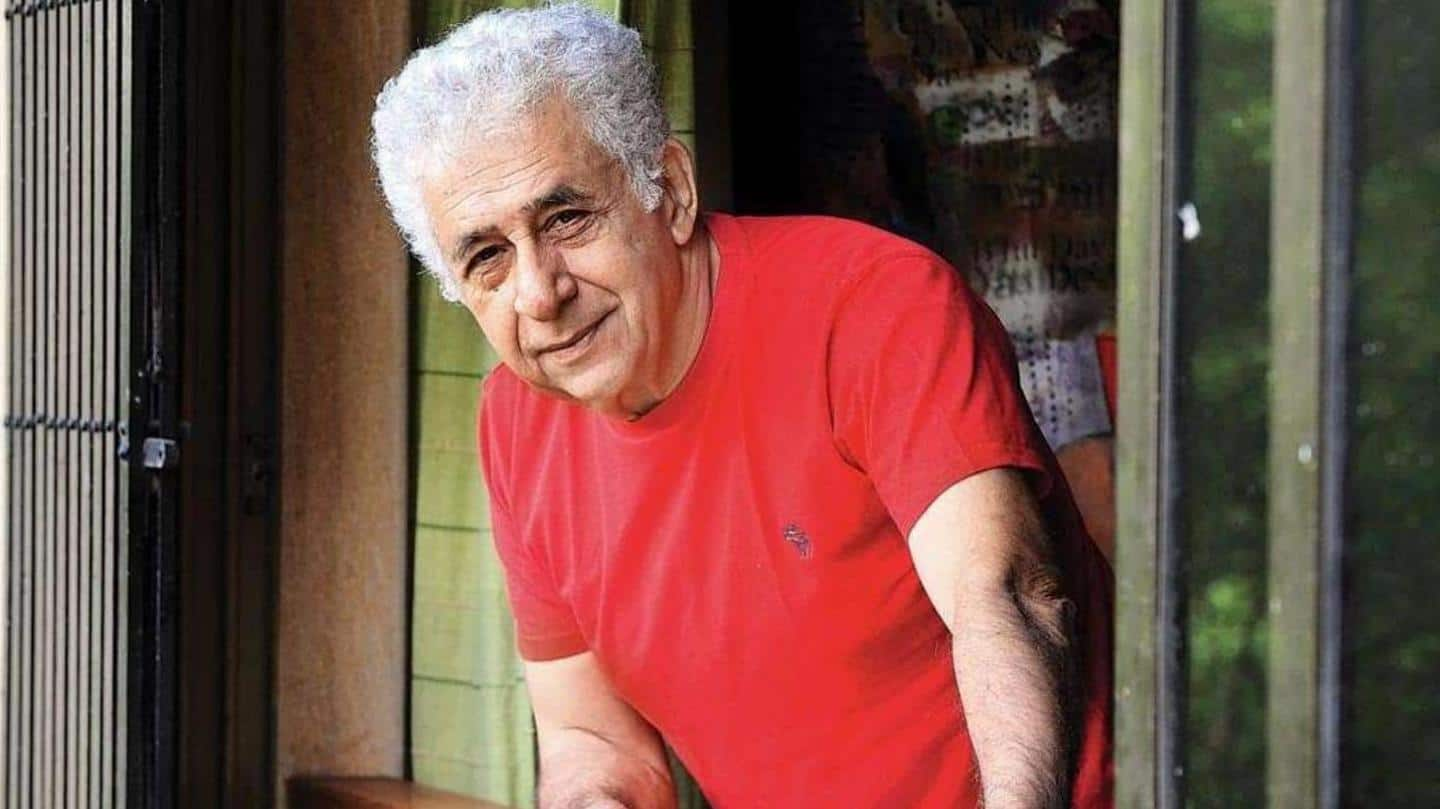 Veteran Bollywood actor Naseeruddin Shah has revealed he suffers from a rare condition called onomatomania. Ever since the star opened up about this unheard-of "ailment" in a recent chat on YouTube, netizens are curious and puzzled about onomatomania. People are wondering if it is an actual medical condition, and if it exists, what are its symptoms and treatment. Well, we've got you covered.
What did Shah say about it?
First, let's hear what Shah said about this. While speaking to YouTube channel Chalchitra Talks, he revealed, "I suffer from an ailment called onomatomania. I'm not joking. It's a medical condition." He explained, in this ailment, one keeps "repeating a word or a phrase, a sentence or a verse or a speech for no reason at all. Except that you like to hear it."
This is the dictionary definition of onomatomania
The Gehraiyaan actor said he does this all the time, thereby never getting any rest. "Even when I am sleeping, I am going over some passage I love," he added. As Shah suggested, we referred to the dictionary, which defines onomatomania as an "irresistible preoccupation with specific names or words." The condition has received its name from the words "name" and "mania" or frenzy.
Here is what cognitive behavior studies say about the condition
Reportedly, the root of the term "onomatomania" can be traced back to French neurologist Jean-Martin Charcot and French psychiatrist Valentin Magnan's works. Some cognitive behavior studies have found the condition to be linked with obsessive-compulsive disorder or OCD as well. Further, in 1890, a researcher by the name of Culere, is reported to have established a connection between epilepsy and onomatomania.
Is it truly a medical condition?
Is there any clinical basis for the condition? As per Fortis Healthcare's Mental Health and Behavioural Sciences Director Dr. Samir Parikh, quoted by Hindustan Times, there isn't. Onomatomania is, per Parikh, "not a condition" but a "random term." "We consider anything an ailment only when it affects our day-to-day life," he explained but it's "almost impossible for onomatomania to do that."
To conclude, having onomatomania means obsessing over a word/phrase, and using it repeatedly even though similar words are available. It is akin to thinking about a song repeatedly if you are not able to recollect its lyrics. But ultimately it can't be called an ailment.