Game of Thrones: Things to know about the Night King
Game of Thrones: Things to know about the Night King
Written by
Siddharth Tyagi
Apr 09, 2019, 04:29 pm
2 min read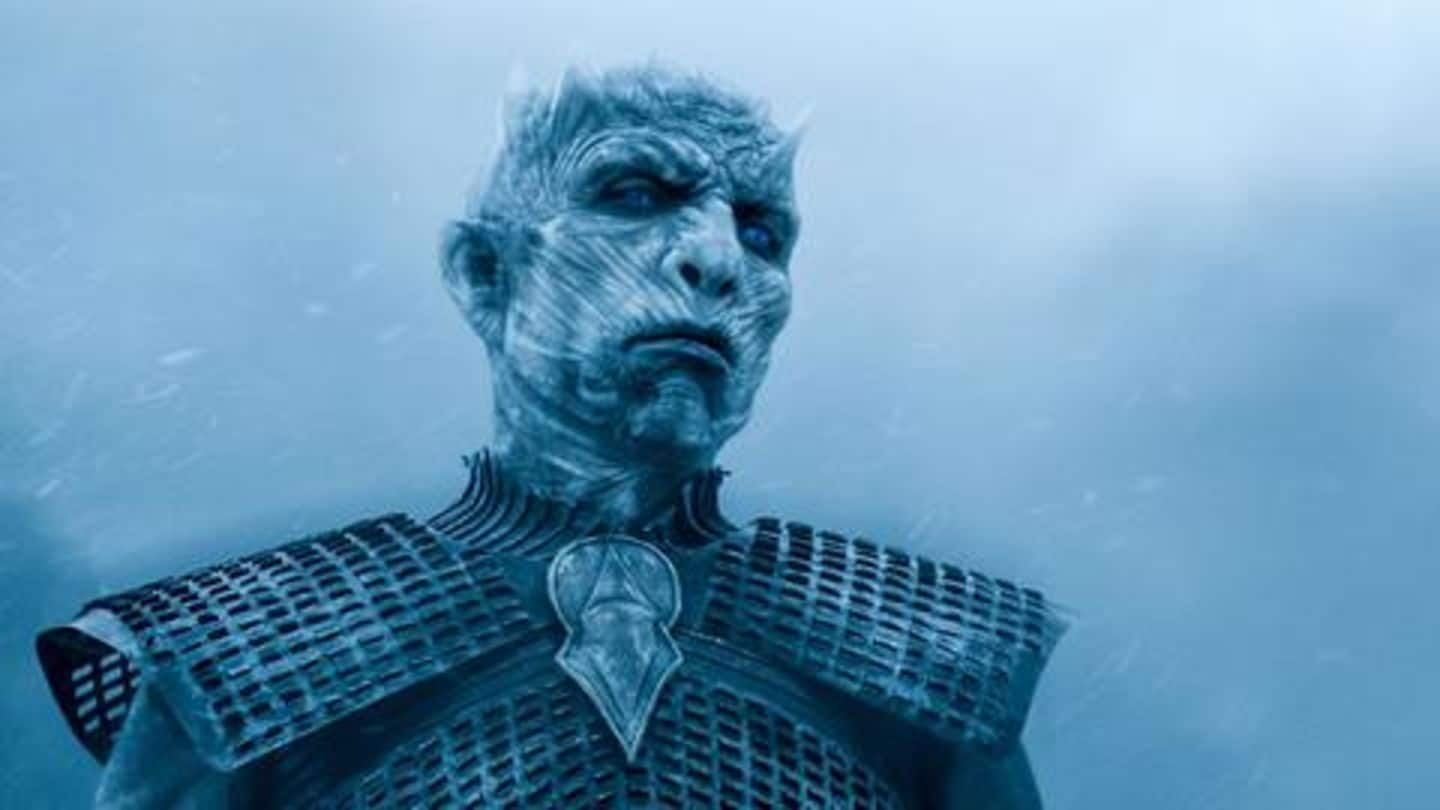 Out of all the characters in Game of Thrones, Night King is arguably the most enigmatic. The ancient undead being is the progenitor of the White Walkers and the biggest threat to the seven kingdoms, yet, no one knows his true intentions. Here are some things you need to know about the Night King to decipher him to an extent.
Night King has a number of really threatening powers
As we have seen in the show, he can create earthquakes and rumble the land around him. He can also do whatever Bran Stark can. We have seen him warging and there is a strong possibility that he can see the future. Maybe he is a greenseer like the Three-Eyed Raven! And we all know about his impeccable aim that killed Viserion!
His origin in the show is different from the books
The 'Night's King' in the books was the 13th Lord Commander of the Night's Watch who fell in love with a pale-skinned, blue-eyed woman (probably a Night's Queen). He then turned into a White Walker and was subsequently brought down by Brandon Stark aka 'Brandon the breaker'. The 'Night King' in the show was created by the Children of the Forest as a weapon.
It's possible that if he's killed, his army dies too
When Jon's party clashed with the Night King's army in the last season, Beric Dondarrion observed that if White Walkers are killed, the wights created by them instantaneously die as well. If we assume that the entire army was created by the Night King, it can be concluded that his death will destroy the army too. Dragonglass has never felt this important.
Old Nan might have already given away his origin story
Here's what Old Nan told Bran, "Some say he was a Bolton. Some say a Magnar out of Skagos, some say Umber, Flint, or Norrey, or Woodfoot. He never was. He was a Stark, the brother of the man who brought him down." It is highly possible that the Night King was a Stark and has a deeper connection with both Jon and Bran.