'GoT' characters: Euron Greyjoy facts that readers need to know
'GoT' characters: Euron Greyjoy facts that readers need to know
Aug 20, 2019, 12:12 pm
3 min read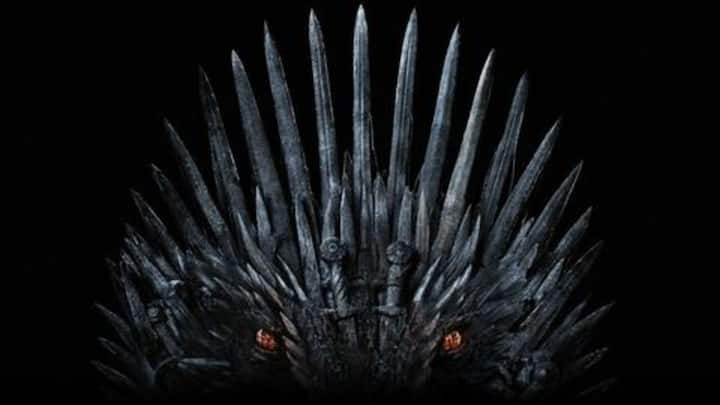 Before season-6, Euron Greyjoy was a completely unknown character but post it, he has become one of the most prominent characters on Game of Thrones. The ruthless villain has caused mayhem on multiple occasions and sits on the Salt Throne, also known as the Seastone Chair. While we wait for his story to finish this season, here are some relatively unknown facts about Euron.
His ship is not a very employee-friendly place
Euron commands the flagship of the Iron fleet, Silence. His ship is aptly named because its crew members are unable to talk. It is believed that he went insane during a storm on the Jade Sea and his crew tied him to the mast to stop him from jumping into the sea. For saving his life, he 'rewarded' them by cutting out their tongues!
The unpredictable brute has a severe God-complex
Maybe he has a hidden weapon or a secret magical power because Euron's confidence is completely off the charts! In his first appearance, he confronts his brother Balon, who accuses him of disrespecting the 'Drowned God' (the deity of the Iron Islands). Euron replies before killing his brother, "I am the Drowned God. I'm the storm - the first storm, and the last."
Euron Greyjoy: The man who merely desires a queen
He has often expressed his desire to marry a queen. His original choice was the dragon queen, Daenerys, but Yara and Theon reached her first. So, he set his sights on another queen, Cersei. He gave her his fleet, soldiers, and weapons and stands as her biggest supporter as of now. In episode 1, season 8, he was finally successful in sleeping with Cersei.
Euron's pretty chill about Kinslaying (Westeros' biggest taboo!)
Killing your own family is seen as the worst crime in Westeros. No matter what the circumstances, if someone kills their own family member, he/she automatically becomes a pariah. Euron, however, has killed most of his brothers including Harlon, Robin, an unnamed brother, Aeron (probably) and Theon and Yara's father, Balon. If given a chance, he wouldn't hesitate in killing more.
There are two interesting theories about Euron and dragons
Although we won't likely see them in the show, here's what the theories say. The first theory says that Euron found a dragon egg when he was a pirate but threw it in the sea on a fit of rage. The second one states that Euron found a horn in Valyria, the Dragonbinder, that can bend dragons to his will!