Salman Khan will never kiss on screen. He reveals why
Salman Khan will never kiss on screen. He reveals why
Apr 12, 2019, 06:23 pm
3 min read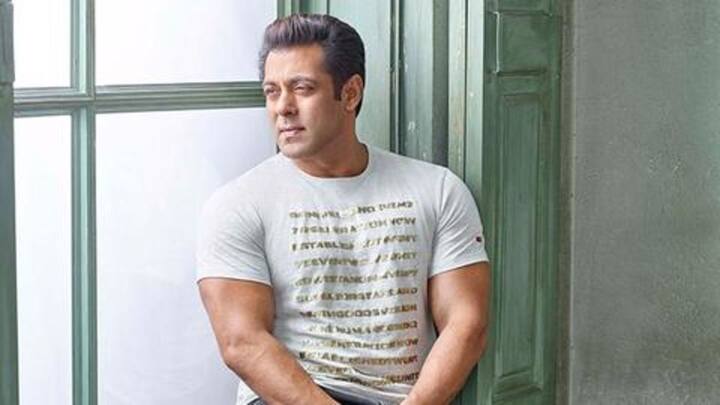 It's been over three decades that Salman Khan has been ruling the industry. Despite doing numerous romantic movies like Maine Pyar Kiya, Hum Dil De Chuke Sanam, he still adheres to his no-kissing policy on screen, strictly. Even his once arch rival Shah Rukh Khan broke this vow for Yash Chopra, but Salman is adamant not to budge, ever. Here's why.
I can't even watch the stuff, Salman on 'bold' content
Salman said that he believes in making family entertainers and so he doesn't endorse kissing and/or nudity in his movies. Moreover, the idea of bold content discomforts him. "The kinds of films that are being made are shocking! I can't even watch the stuff, but people are watching it. Because of our upbringing. After our first film, we moved into Barjatya family-zone," he emphasized.
I just want to make clean, entertaining films, says Salman
Salman also pointed out that Bollywood has undergone a shift, but he would maintain his style. "I just want to make clean, entertaining films. I'm constantly wondering if I'm doing the right thing or the wrong thing because there are bizarre trends today," he added.
Salman didn't break his policy for Katrina either
Interestingly, there were reports that Salman might break his policy in Tiger Zinda Hai for his ex-girlfriend Katrina Kaif. In fact, director Ali Abbas Zafar himself tried convincing him. However, the superstar refused to give into Ali's demand. "Everyone felt that just this one time, just once, Salman would break his no-kissing code. But Salman refused outright," a source had reportedly told Deccan Chronicle.
Several actors changed their no-kissing policy as 'script demanded'
Notably, it's only Salman who has adhered to his no-kissing policy till now. There were other celebrities who have had similar clauses, especially post their marriages, but eventually molded it as the "script demanded." SRK, who kissed Katrina in Jab Tak Hai Jaan, tops the list. Others include Kareena Kapoor Khan (Ki & Ka), Shahid Kapoor, Saif Ali Khan (Rangoon), and Ajay Devgn (Shivaay).
Salman is gearing up for his first release of 2019
Meanwhile, Salman is looking forward to the release of Bharat, which is slated to hit theaters this Eid. Helmed by Zafar, the movie is based on the South Korean movie, Ode To My Father. Apart from Salman, Bharat also stars Katrina, Jackie Shroff, Tabu, Sunil Grover, Disha Patani in key roles. Further, Varun Dhawan will also have a cameo in it.