15 jawans martyred after Naxals trigger IED blast in Maharashtra
15 jawans martyred after Naxals trigger IED blast in Maharashtra
May 01, 2019, 03:00 pm
2 min read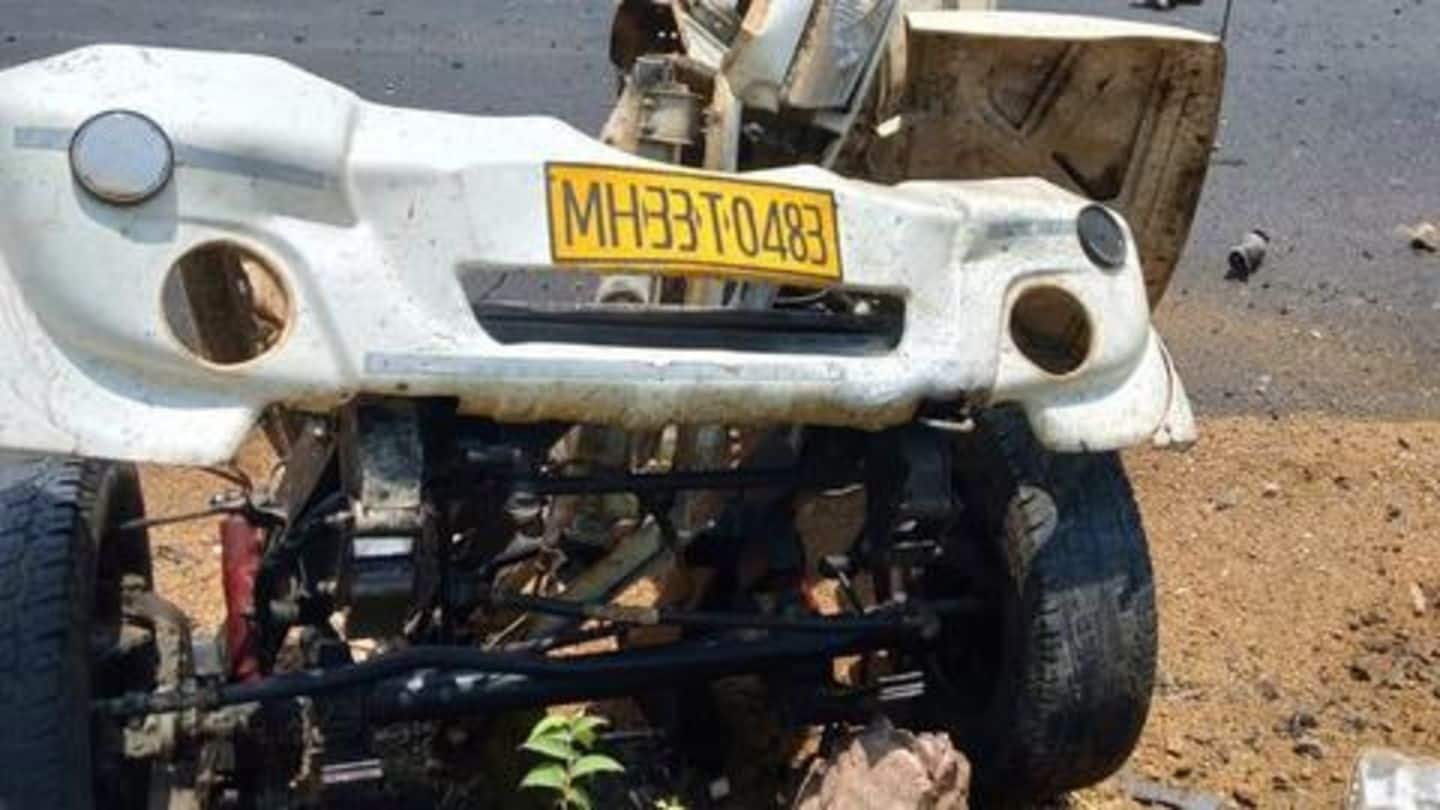 In a disturbing incident, 15 C-60 commandos of Maharashtra Police lost their lives on Wednesday after Naxals triggered an IED blast in Gadchiroli district of the state. The Naxals attacked a police vehicle on Kurkheda-Korchi road on Maharashtra's Foundation Day. The driver also died. As soon as the news was reported, Prime Minister Narendra Modi condemned the incident. Here are the details.
Here are some visuals from the spot
Reportedly, some 200 Naxalites are present in the area
Some reports claim security personnel and Naxals were indulged in heavy exchange of fire at the site. It is believed that some 200 Naxalites are present in the vicinity. The area has been cordoned off. Sharad Shelar, IG, Anti-Naxal Operations, confirmed the vehicle which was blown up carried Quick Response Team commandos. Reinforcements have been sent and air support would follow too, he added.
Perpetrators of such violence will not be spared: PM Modi
PM Modi: Strongly condemn despicable attack on our security personnel in Gadchiroli, Maharashtra. Salute all brave personnel.Their sacrifices will never be forgotten. My thoughts solidarity are with bereaved families. Perpetrators of such violence will not be spared (file pic) pic.twitter.com/mbkyG7XZLA

— ANI (@ANI) May 1, 2019
Maharashtra Chief Minister Devendra Fadnavis said the incident anguished him. Calling it a cowardly attack, Fadnavis said, "My thoughts and prayers are with the martyrs' families. I'm in touch with DGP and Gadchiroli SP." Union Law Minister Ravi Shankar Prasad also condemned the attack. "Naxals will never succeed in their evil plot to disturb India's democratic process by such acts," he tweeted.
Earlier, Naxals set 27 vehicles and machines on fire
The horrendous attack on security personnel came close to the heels of another Naxal incident which happened earlier in the day. Naxals torched 27 machines and vehicles meant for construction of a road in Kurkheda of Gadchiroli district. They also attacked a coal tar plant in the Dadapur area. Reportedly, authorities incurred a loss of about Rs. 1 crore due to the violence.
Naxals escaped into forests after torching vehicles
"A group of Maoists gathered around 3.30 am at Dadapur where the construction of a national highway has been going on since the last few months. After setting the vehicles on fire, the Naxals escaped into the forest," said Shailesh Balkawade, Superintendent of Police, Gadchiroli