3 Indian cities among world's most polluted; Delhi tops list
3 Indian cities among world's most polluted; Delhi tops list
Nov 13, 2021, 10:44 am
2 min read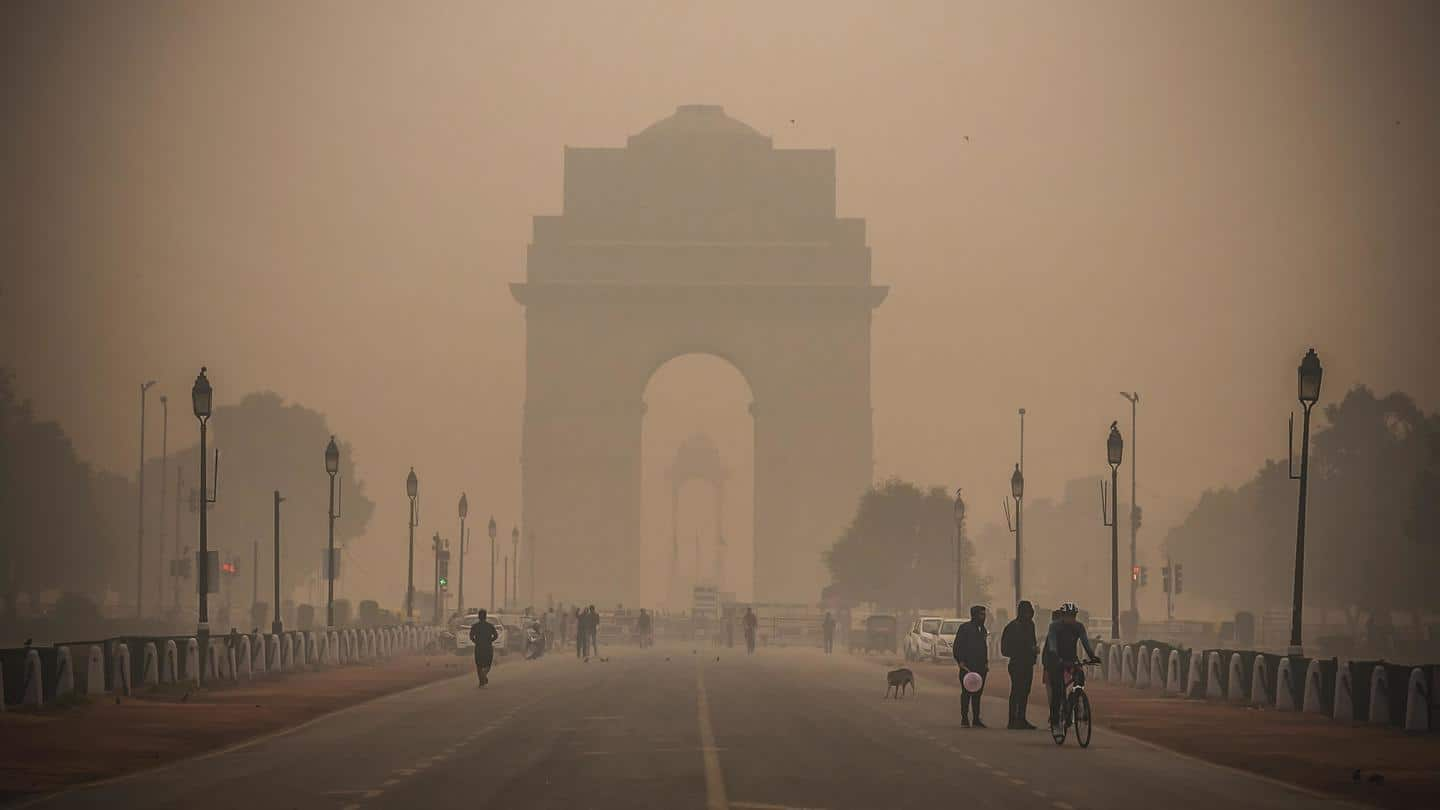 As many as three cities from India feature on the list of 10 most polluted cities around the world. National capital Delhi has topped the list which was released by the air quality and pollution tracking service from IQAir. It is a Switzerland-based climate group that also serves as a technology partner to the United Nations Environmental Program. Here are more details on this.
Delhi has been named the world's most polluted capital city for the past several years, raising concerns for its nearly two crore residents.
The city's air quality usually worsens after the festival of Diwali when people burst firecrackers to celebrate. Even a complete ban on crackers has failed to change that scenario.
And, with winter approaching, Delhi's air quality is expected to remain poor.
Mumbai, Kolkata also part of list
According to the list, Delhi has an average Air Quality Index (AQI) of 556. Other Indian cities part of the list include Kolkata (AQI 177) in the fourth position and Mumbai (169) at sixth. Foreign cities on the list are Pakistan's Lahore (AQI 354); Sofia, Bulgaria (178); Zagreb, Croatia (173); Belgrade, Serbia (165); Chengdu, China (165); Skopje, North Macedonia (164); and Krakow, Poland (160).
Delhi sees worst air quality of season
Delhi's air quality has plunged to its worst for this season, hitting a high of 471 on Friday afternoon, according to the Central Pollution Control Board (CPCB). It was at 411 the day before. Further, a thick layer of smog lingered over the National Capital Region (NCR), lowering visibility to 200 meters at several places in the city.
People advised to limit outdoor activities
Meanwhile, the authorities have advised people to limit outdoor activities and reduce the use of vehicles by at least 30% to combat the alarming pollution levels. Separately, the Supreme Court will on Saturday hear a plea over the air pollution in Delhi. Officials have said that weather conditions will be highly unfavorable for the dispersion of pollutants until Thursday, November 18.