300 personalities extend support to students protesting CAA-NRC
300 personalities extend support to students protesting CAA-NRC
Jan 26, 2020, 04:21 pm
3 min read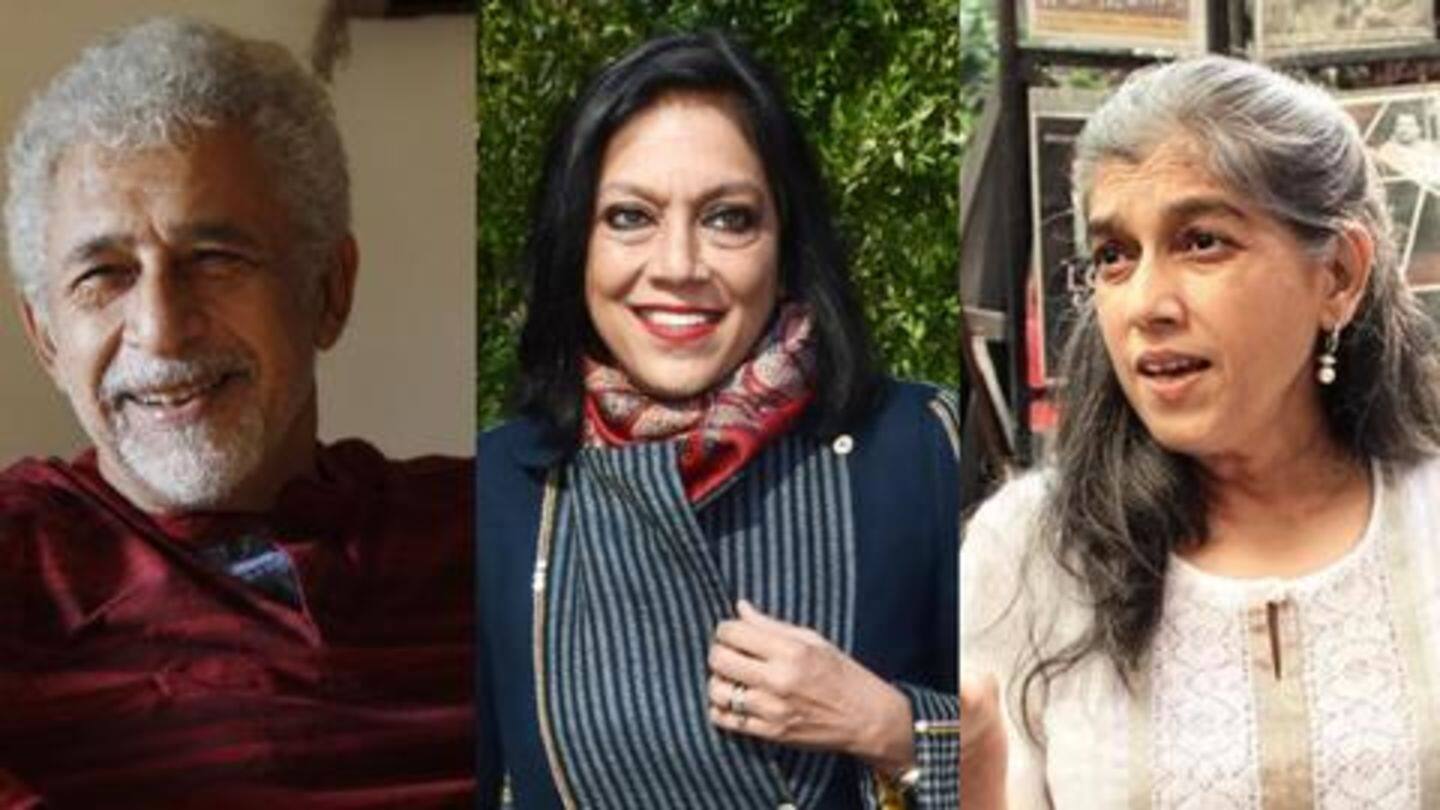 More than 300 prominent personalities from across fields of arts and entertainment have signed an open letter, expressing their support to the students and other parties who have been protesting the controversial Citizenship Amendment Act (CAA) and the National Register of Citizens (NRC). The signatories include filmmakers Nandita Das and Mira Nair, and actors Naseeruddin Shah, Ratna Pathak Shah, and Jaaved Jaaferi, among others.
We stand in solidarity with the students, the letter reads
The letter is titled, "An open statement from members of the Creative and Scholarly Community in India." Extending their support to the protesters, the signatories said in the letter, "We stand in solidarity with the students and others who are protesting and speaking out against the Citizenship Amendment Act (CAA) and against the National Register of Citizens (NRC)."
This moment demands us to stand for our principles: Signatories
An excerpt from the letter reads, "We salute their (students) collective cry for upholding the principles of the Constitution of India, with its promise of a plural and diverse society." "We are aware that we have not always lived up to that promise... The gravity of this moment demands that each of us stand for our principles," the letter further states.
Homi Bhabha, Kiran Desai, Aamir Bashir also among signatories
Others who have signed the open letter include English scholar Homi K Bhabha, Partha Chatterjee, Anita Desai, author Kiran Desai, TM Krishna, Ashish Nandy, Gayatri Chakravorty Spivak, Rahman Abbas. Faraz Ahmad, Anvar Ali, Zaheer Ali, Lalitha Alilu, Shimit Amin, Jyothi Ananthasubbarao, Vidya Das Arora, Sushila Bahanda, Vikas Bajpai, Ritwik Banerjee, Sudeshna Banerjee, Sumanta Banerjee, and actor Aamir Bashir are also among the signatories.
Protests erupted soon after CAA was cleared by Parliament
Notably, protests spread throughout India soon after the contentious CAA was cleared by the Parliament, with students from across universities carrying out peaceful protests in metro cities like Delhi-NCR and Mumbai. The police also launched a crackdown on protesting students of Jamia Millia Islamia University, Delhi and Aligarh Muslim University, UP. However, recently, the Supreme Court refused to put a stay on the law.
Here's what you need to know about CAA and NRC
The amended Citizenship law or the CAA seeks to accord Indian citizenship to six persecuted non-Muslim religious minorities from Bangladesh, Afghanistan, and Pakistan. The six minorities listed in the Act are Hindus, Sikhs, Buddhists, Jains, Parsis, and Christians. On the other hand, the NRC is a register to enlist legal citizens. It was first drafted in 1951 and recently implemented in Assam.
What makes CAA-NRC so controversial?
The critics and the Opposition say that the exclusion of Muslims from the CAA makes it unconstitutional and discriminatory. Others fear that the CAA, clubbed with nationwide implementation of the NRC, may facilitate the expulsion of Muslims from the country.