Delhi: Crane on wrong side of road crushes 61-year-old woman
Delhi: Crane on wrong side of road crushes 61-year-old woman
Written by
Shiladitya Ray
Jan 23, 2019, 11:22 am
3 min read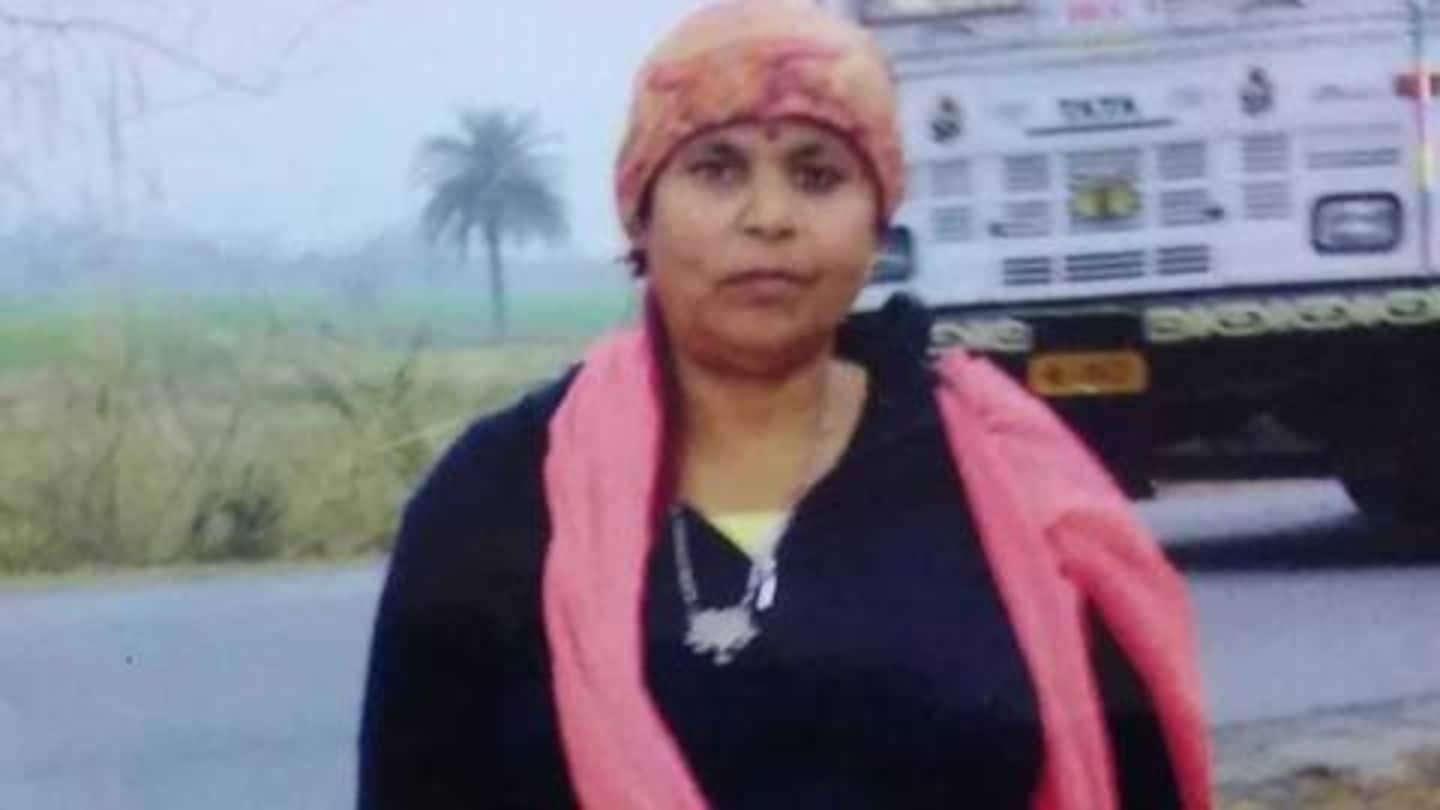 In a horrific accident, a crane hurtling down the wrong side of the road crushed a 61-year-old pedestrian under its wheels in south Delhi's Dhaula Kuan in the wee hours of Sunday. Reportedly, following the accident, the driver fled and police have lodged a case against under IPC Section 304A (causing death due to negligence). Here are the details.
The incident took place when the couple were heading home
The incident took place when the deceased, Kranti Devi, and her husband were returning from their grandnephew's wedding, that had taken place in Uttam Nagar. The couple had taken a shared taxi to Dhaula Kuan, from where they were to hire an auto-rickshaw to head home. However, while they were walking along a dark stretch, tragedy befell them.
Devi was killed on the spot
While Devi and her husband, Ho Ram Kharaliya, were walking along the dark stretch, Ho Ram had walked slightly ahead. Suddenly, he heard Devi scream out for help. When he turned around, he saw that Devi had been hit by a crane, and by the time Ho Ram could reach her, the crane ran over Devi's head and killed her on the spot.
The driver immediately fled after running Devi over
Speaking to police, Ho Ram said that while they had been following traffic rules, the crane had been driving on the wrong side of the road with its headlights off. Owing to the darkness in the area, Ho Ram said that they were not able to spot the approaching crane beforehand. He added that after running over Devi, the crane driver fled.
What police found in their investigation
Preliminary investigations by police revealed that the crane was indeed being driven on the wrong side of the road. Meanwhile, police are investigating the allegation that the crane's headlights were off. As for the driver, 26-year-old Awadh Vihari was arrested shortly after he fled the scene of the accident. A case has been registered against him for negligence, and more charges could be added.
Devi, an IGIA sanitation worker, was to retire in June
Devi's untimely death, meanwhile, has plunged her entire family into tragedy. The 61-year-old reportedly worked as a sanitation worker at the Indira Gandhi International Airport (IGIA), and was slated to retire in June. Her family told the press that she was a hard worker who would often work overtime to try and provide a good life to her five children and 12 grandchildren.
What Devi's aggrieved son had to say
"She was to retire from her job in June. She worked overtime, sometimes even on weekends, to support the family. She wanted to be able to provide a better life to her 12 grandchildren," said Devi's son, Satish Kharaliya.
Cranes kill eight people in Delhi every year
As unfortunate as it is, Delhi Traffic Police data from 2013 to 2017 shows that cranes, on an average, caused eight deaths and 18 non-fatal injuries in Delhi every year. A week back, a 25-year-old man who worked at IGIA was crushed under a hydra crane at the airport while he was helping his colleagues move heavy plastic pipes.