7th Pay Commission: Revised allowances for govt employees from July
7th Pay Commission: Revised allowances for govt employees from July
Written by
Ramya Patelkhana
Jul 08, 2017, 05:03 pm
3 min read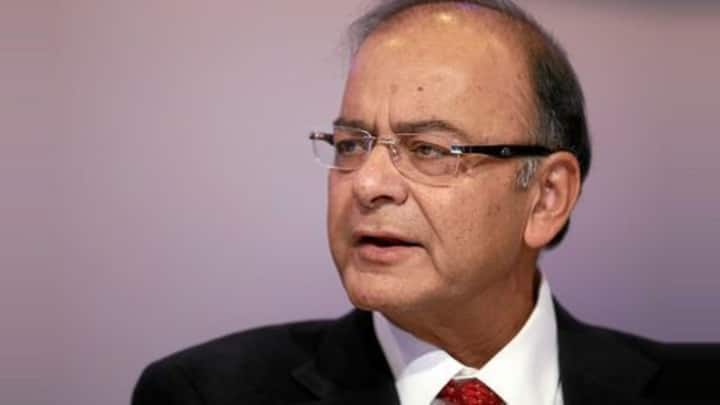 In a move that would benefit over 48 lakh central government employees, Finance Ministry asked Central Ministries and Departments to ensure the Cabinet-approved revised allowances are paid from July. The hike in allowances will have an additional annual burden of Rs. 30,748 crore on the Centre. The recommendations of 7th Central Pay Commission on allowances with 34 modifications were approved on 28 June.
A bonanza of Rs. 30,748cr to central government servants
The central government's move will benefit at least 34 lakh civilian employees and 14 lakh armed forces personnel. The government notified the 7th Central Pay Commission recommendations on allowances in Gazette of India. The pay panel projected additional annual financial implication at Rs. 29,300 crore while the modifications will have an additional implication of Rs. 1,448.23 crore, totaling Rs. 30,478 crore.
About the 7th Central Pay Commission
'Pay Commissions' are intermittently set up by the Centre to give recommendations on changes in the central government employees' salary structures. In Sep'13, the constitution of the 7th Central Pay Commission was approved by the then PM Manmohan Singh. In Feb'14, Justice AK Mathur was appointed as the Chairman of the Commission. The Cabinet approved the panel's recommendations in Jun'16.
Recommendations of the pay panel
The pay panel examined 197 allowances and recommended the abolition of 53 allowances and subsumption of 37. Its recommendations, including a reduction in house rent allowance, came under fire from employees, pensioners, and defence personnel. In Jul'16, Finance Minister Arun Jaitley constituted Finance Secretary Ashok Lavasa-led committee to look into the demands of employees and pensioners for higher house rent and dearness allowances.
Lavasa Committee submits report on allowances
After consulting with relevant stakeholders, including employee unions and ministries, the Lavasa Committee submitted its report on 28 Apr'17 and suggested modifications. On 28 Jun'17, the government decided not to scrap 12 allowances considering specific functional requirements while three allowances would continue as separate identities.
Revised rates of HRA for X, Y, Z cities
HRA for X, Y, and Z cities will be paid at 24%, 16%, and 8% and will not be below Rs. 5,400, Rs. 3,600, and Rs. 1,800 respectively. While the revision of HRA was recommended after Dearness Allowance (DA) crosses 50% and 100%, the Centre decided to revise it after DA reaches 25% and 50%. The move would benefit over 7.5 lakh employees.
Monthly allowances for armed forces personnel increased
The marine commandos' allowance was raised to Rs. 17,300-25,000. COBRA allowance to CRPF personnel in Naxal-hit regions was increased to Rs. 17,300-25,000. Siachen Allowance was hiked from Rs. 14,000 to Rs. 30,000; the risk, hardship allowance went up from Rs. 21,000 from Rs. 42,500. High Altitude Allowance was increased to Rs. 2,700-25,000; the Counter Insurgency Operations allowance was raised to Rs. 6,000-16,900.
Allowances to defence personnel in peace areas
The 7th CPC recommended the abolition of free ration and Ration Money Allowance (RMA) to armed forces personnel deployed in peace areas. However, the Centre decided against it and said RMA will be credited to the officers' bank accounts.