PM joked about media's "trap", says Nobel laureate Abhijit Banerjee
PM joked about media's "trap", says Nobel laureate Abhijit Banerjee
Oct 22, 2019, 04:57 pm
3 min read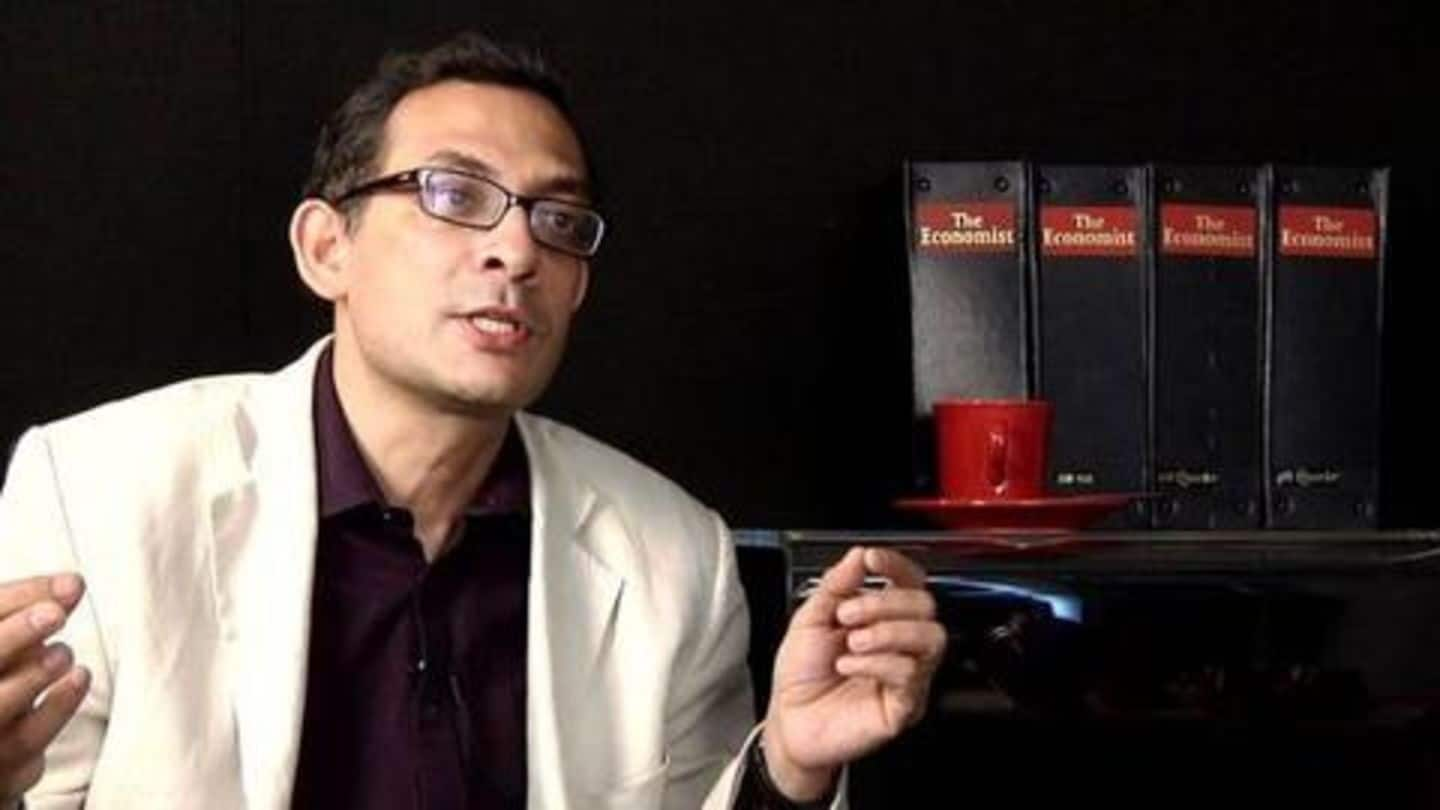 After he met Prime Minister Narendra Modi on Tuesday, Nobel laureate Abhijit Banerjee said the PM joked about how media is trying to "trap" Banerjee into saying anti-Modi things. With this, Banerjee seemed to brush off his earlier statements, in which he was extremely critical of the current regime's economic policies. He had said the economy is in a "tailspin". Here are more details.
A bit about Banerjee's "cold-war" with BJP ministers
Banerjee, who won the Nobel along with Esther Duflo and Michael Kremer, met PM Modi at a time when BJP ministers have criticized his views. Not long ago, Union Minister Piyush Goyal called the 58-year-old left-leaning and reminded that India rejected his idea. To recall, Banerjee had helped Congress in formulating the NYAY scheme. Reacting to this, Banerjee said Goyal was questioning his professionalism.
"PM Modi knows what you are trying to do"
Now, Banerjee is the one who gave several interviews and asked the government to do something about the crisis. But after meeting PM Modi, he said, "PM Modi started by cracking a joke on how media is trying to trap me to say anti-Modi things... He's been watching the TV and he's been watching you guys. And he knows what you are trying to do."
Banerjee liked how PM Modi sees bureaucracy
Coming out of the meeting, Banerjee said he was impressed with PM Modi's views on bureaucracy. "He talked about the way he sees governance, and why in some sense the mistrust of some people on the ground colors our governance... and therefore creates structures of elite control over the governance process... not a responsive government," he told media. Banerjee agreed with PM Modi on this.
Banerjee explained why bureaucracy in India needs to change
"I think is a very important point for India to have, to create a bureaucracy that actually lives on the ground and gets its stimulus from how life is on the ground and without that we get an unresponsive government," he went on.
Meanwhile, PM Modi wished Banerjee best for his future
Excellent meeting with Nobel Laureate Abhijit Banerjee. His passion towards human empowerment is clearly visible. We had a healthy and extensive interaction on various subjects. India is proud of his accomplishments. Wishing him the very best for his future endeavours. pic.twitter.com/SQFTYgXyBX

— Narendra Modi (@narendramodi) October 22, 2019
Separately, Banerjee spoke about education and healthcare
At the press meet, Banerjee also said, "A very large part of my work in India is about bettering the quality of education. It has always been about increasing the quality of education and Nobel committee has recognized that body of work." He added that healthcare is facing a major problem globally, as people don't get effective treatment even after spending loads of money.
He refused to comment on India's HDI ranking
On being asked about India's poor ranking on Human Development Index, Banerjee said, "I have had no contribution to the HDI (Human Development Index) and it is doing quite okay without me. So, I don't want to get into something I am not involved in."