Activist who led Shani Shingnapur stir hails SC Sabarimala verdict
Activist who led Shani Shingnapur stir hails SC Sabarimala verdict
Written by
Aakanksha Raghuvanshi
(Sourced from PTI)
Sep 28, 2018, 05:37 pm
2 min read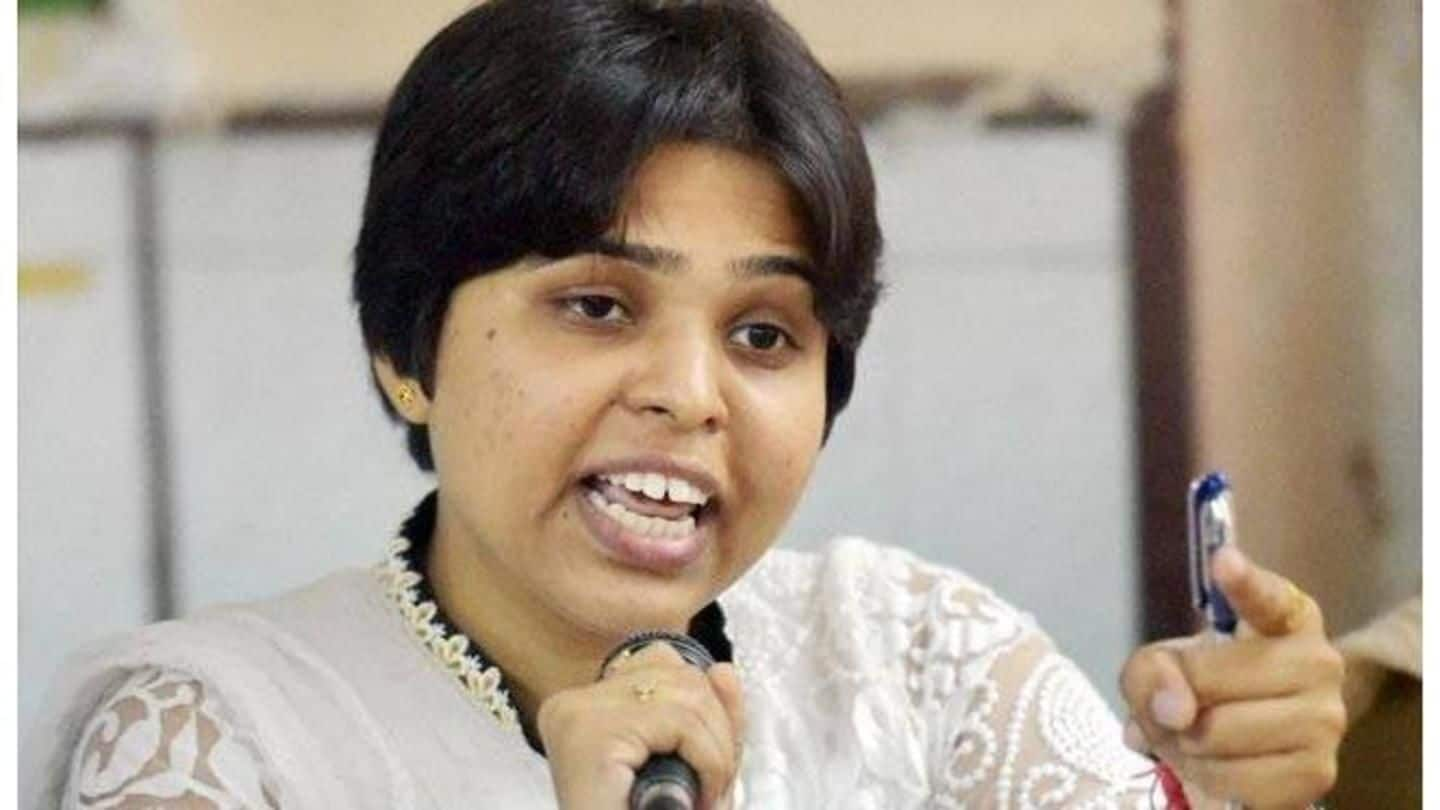 Activist Trupti Desai, who led an agitation earlier to allow women to enter the Shani Shingnapur temple in Maharashtra, hailed today's Supreme Court's order on Kerala's Ayyappa Temple at Sabarimala. A five-judge constitution bench headed by Chief Justice Dipak Misra, in its 4:1 verdict, said banning entry of women to Sabarimala Temple is gender discrimination and the practice violates rights of Hindu women.
Desai planning to visit the Kerala temple soon
Desai said the SC order was a victory for women's constitutional rights and a setback for the patriarchal mentality and high-handedness of the temple trustees which had refused entry to women there. She said she planned to visit the Kerala temple soon. She is known for leading an agitation to allow entry of women into Shani Shingnapur Temple in Ahmednagar district in Maharashtra.
Know the temple: Sabarimala is dedicated to Lord Ayyappa
The Bombay High Court, in its order in April 2016, had allowed entry to women into the temple dedicated to Shani. Meanwhile, today's verdict allows women to enter the famous Sabarimala Temple, which is dedicated to Lord Ayyappa, and is the most famous and prominent among all the Sastha temples in Kerala. It's situated on a hilltop (about 3000ft above sea level) named Sabarimala.