Rising intolerance, hate crimes can damage economic growth: Adi Godrej
Rising intolerance, hate crimes can damage economic growth: Adi Godrej
Written by
Siddhant Pandey
Jul 14, 2019, 01:57 pm
3 min read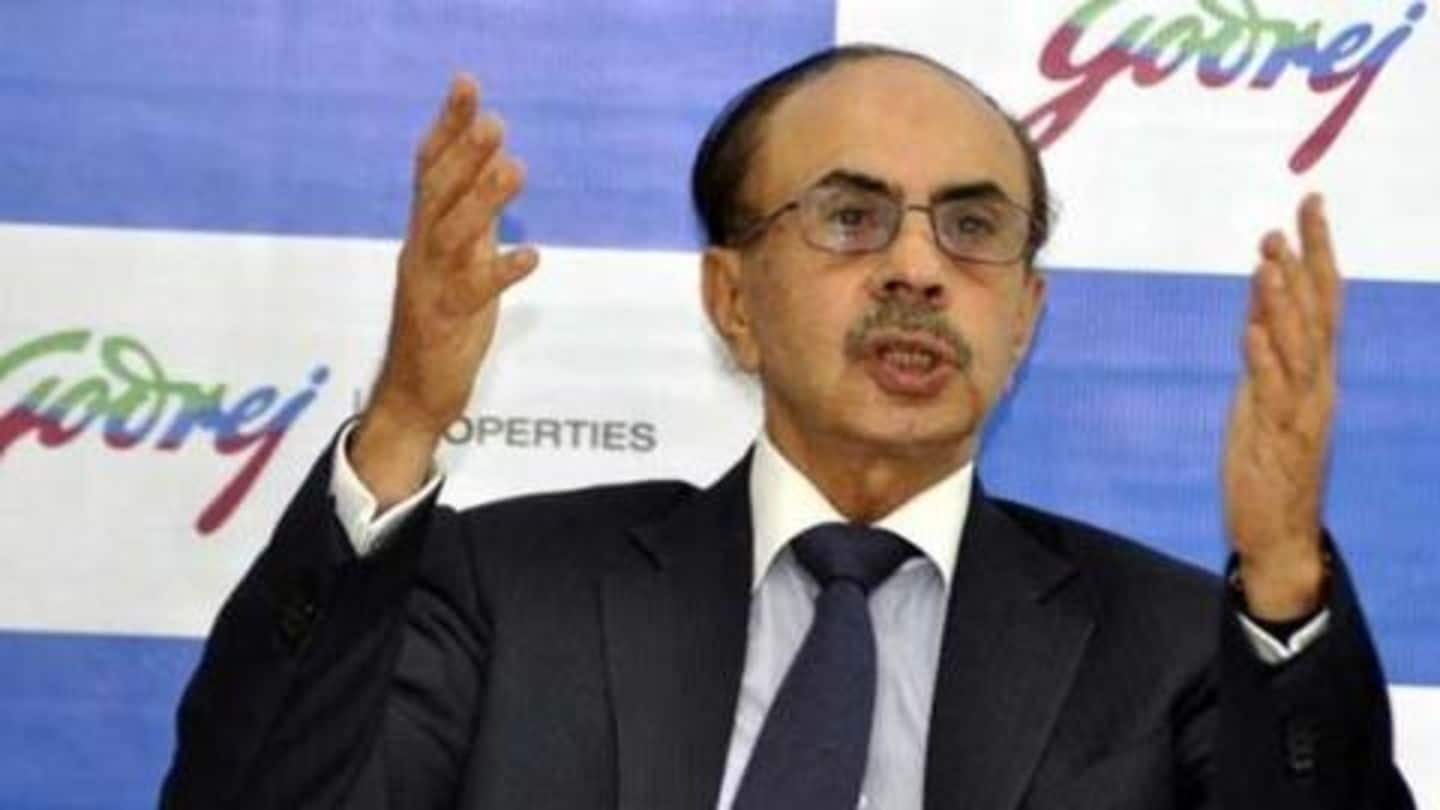 Billionaire industrialist Adi Godrej on Saturday warned that growing intolerance, moral policing, and hate crimes in the country could "seriously damage" India's economic growth. Godrej (77), the chairman of the Godrej Group, made the statement while speaking at a leadership summit on the 150th anniversary of St Xavier's College, his alma mater. Here's more on what Godrej said.
Godrej congratulated Modi's $5-trillion economy goal
Godrej made the statement as he congratulated Prime Minister Narendra Modi for his "grand vision" of making India a $5-trillion economy over the next five years of his term. Godrej was quick to add, "It's not all a rosy picture now. One must not lose sight of the massive impoverishness plaguing our nation which can seriously damage the pace of growth going forward."
Unemployment is soaring at a four-decade high of 6.1%: Godrej
Godrej is also quoted as saying by The Indian Express, "Unemployment is soaring at a four-decade high of 6.1%. It is a problem not only for India but a concern for most countries around the world." He added, "Rising intolerance, social instability, hate crimes, crimes against women, moral policing, caste and religion-based violence and many other sorts of intolerance are all rampant."
Further, Godrej raised issues of water crisis, indiscriminate industrialization, etc.
According to TIE, Godrej also addressed the issues of chronic water and air pollution, the water crisis, environment-damaging plastics, indiscriminate industrialization, and crippling medical facilities, which he attributed to India's healthcare spend being the lowest among its emerging market peers. Godrej said that if issues such as these are not tackled at a fundamental level, India would not achieve its true growth potential.
Meanwhile, here are some prominent figures who attended the summit
The sesquicentennial celebrations were also attended by Infosys co-founder Narayana Murthy and his wife Sudha Murthy; Kamat Hotels Group's Vithal Kamat, former Thermax chairperson and Member of Parliament Anu Aga, Teach For India CEO Shaheen Mistri, Titanium Industries MD Vasanth Kini.
Growth dipped in last 3yrs: Former Planning Commission Deputy Chairman
Separately, speaking to TIE, Former Planning Commission Deputy Chairman Montek Singh Ahluwalia said, "During the UPA regime, in the first seven years, the average growth rate was about 8.5%... In its last three years, it slowed down. The world also slowed down, but we slowed down more." To note, Planning Commission used to formulate India's five-year plans before being replaced by the NITI Aayog.
Important to improve quality of official data: Ahluwalia
Ahluwalia reportedly also said that it was important to improve upon the quality of official data, referring to the controversy surrounding former CEA Arvind Subramanian's research paper last month which stated that India's growth rate between 2011-12 and 2016-17 was overestimated.