Server problem affects Air India flights across world, passengers furious
Last updated on
Apr 27, 2019, 11:13 am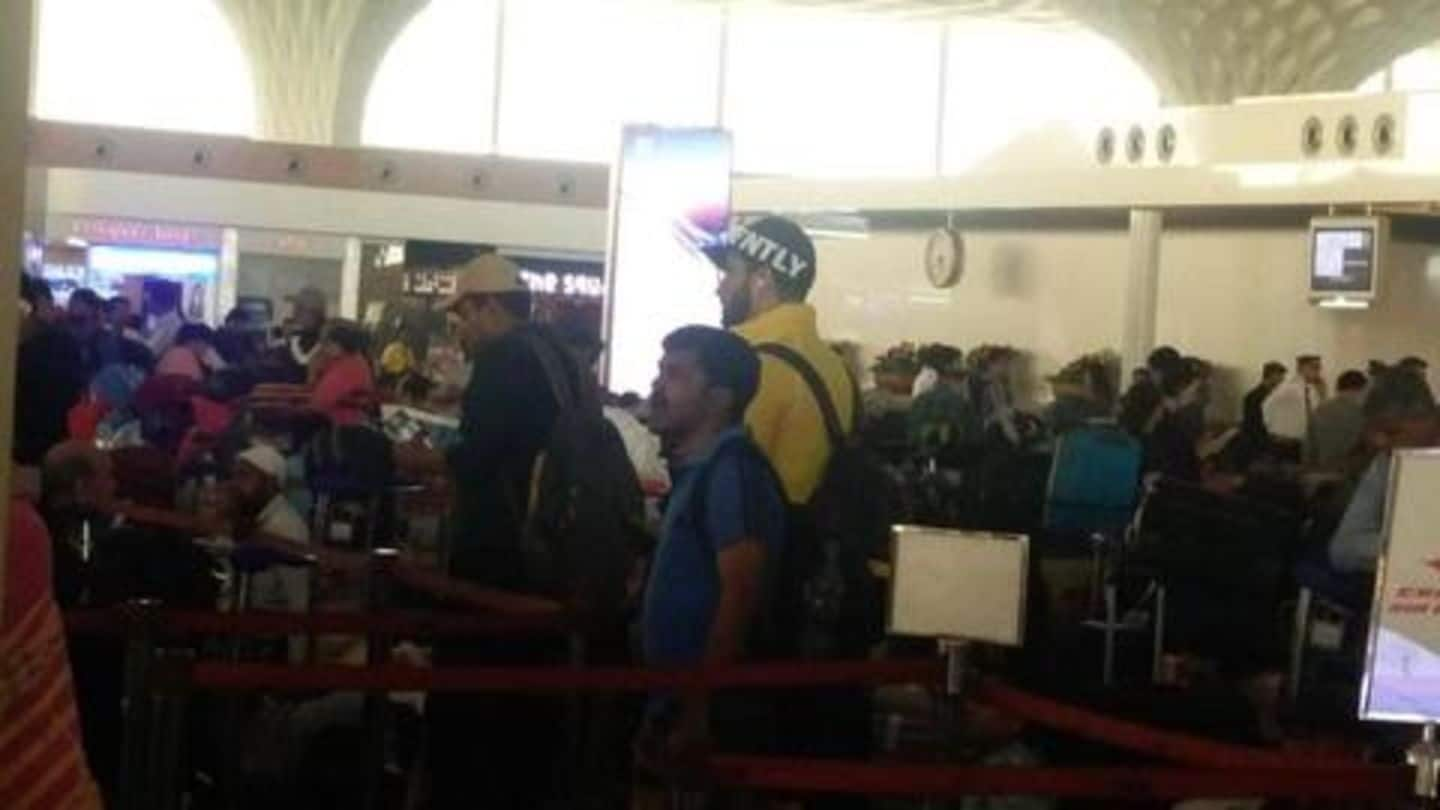 On Friday, all domestic and international flights of Air India were affected after the airline suffered a server issue, making passengers angry. As passengers sought answers for the inordinate delays, a spokesperson said on Saturday the airline's SITA server was down. Though the software problem has been fixed, for now, passengers are bound to suffer for a few more hours. Here's what happened.
SITA server went into maintenance for hours, revealed CMD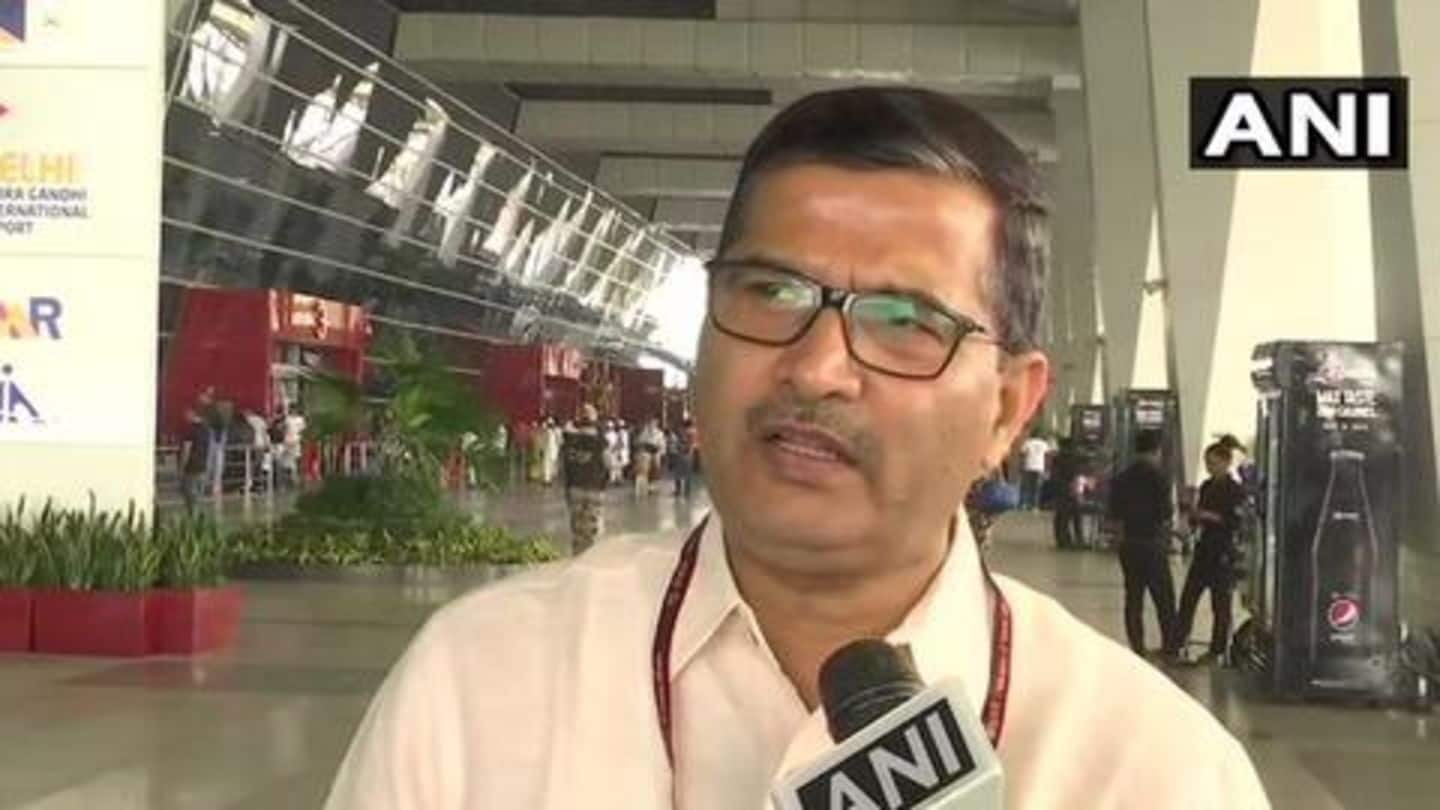 Air India's software is managed by global IT firm SITA, which takes care of check-ins, boarding and tracks baggage. The software went into 'maintenance' between 3:30 AM and 4:30 AM, revealed Ashwani Lohani, CMD of the carrier. Lohani added the server remained non-operational till 8:45 AM. "System (is) restored. (However) during the day we will see consequential delays," he told ANI.
Apparently, 119 flights have already been canceled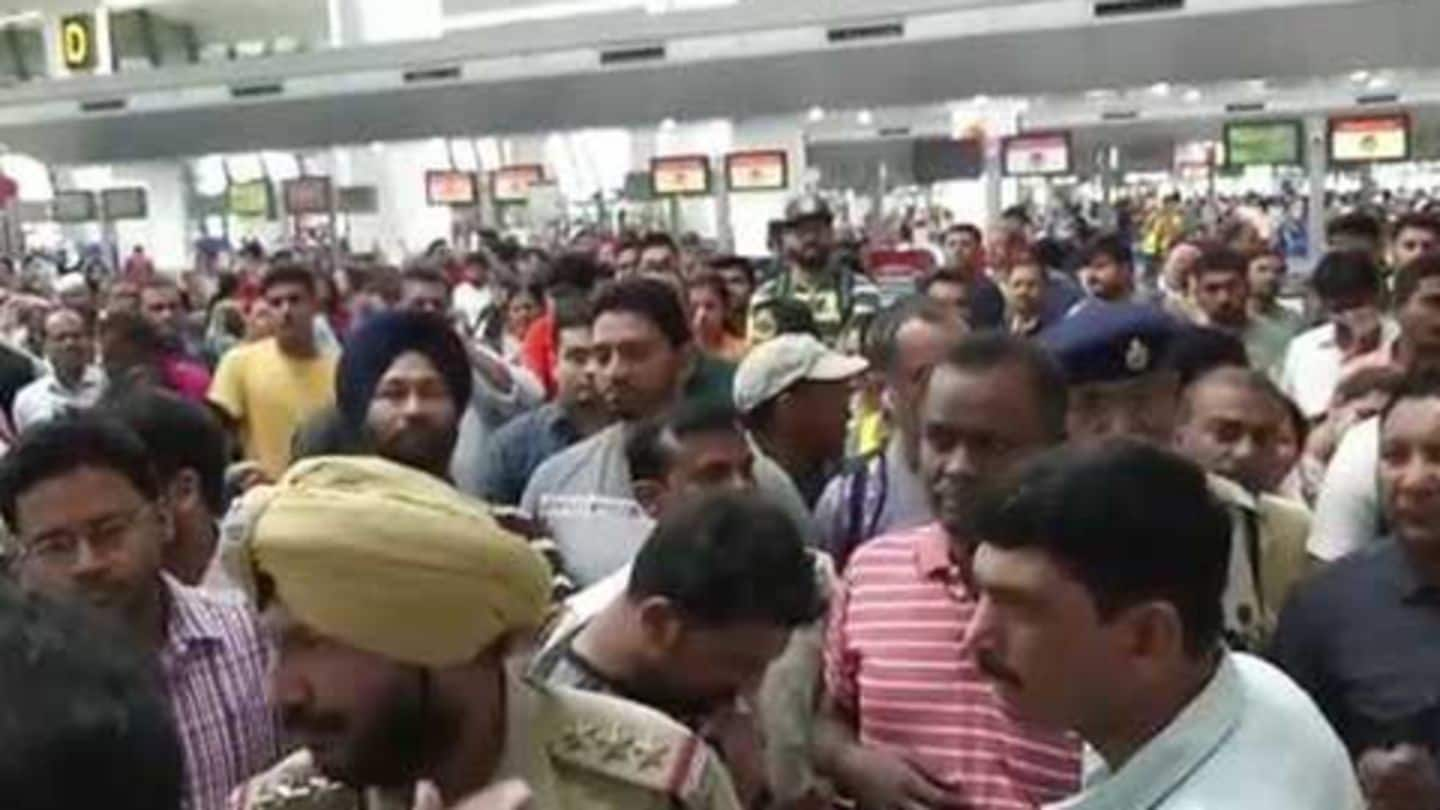 Due to the glitch, as many as 119 flights were canceled. Hundreds of passengers remained stranded at airports. The problem, however, is not over yet. According to reports, clearing the backlog passengers will take more than a day. Naturally, cancellations will see a spike. Air India officials assured they were trying to get several flights functional to fight the crisis.
Passengers took to Twitter to reveal their ordeal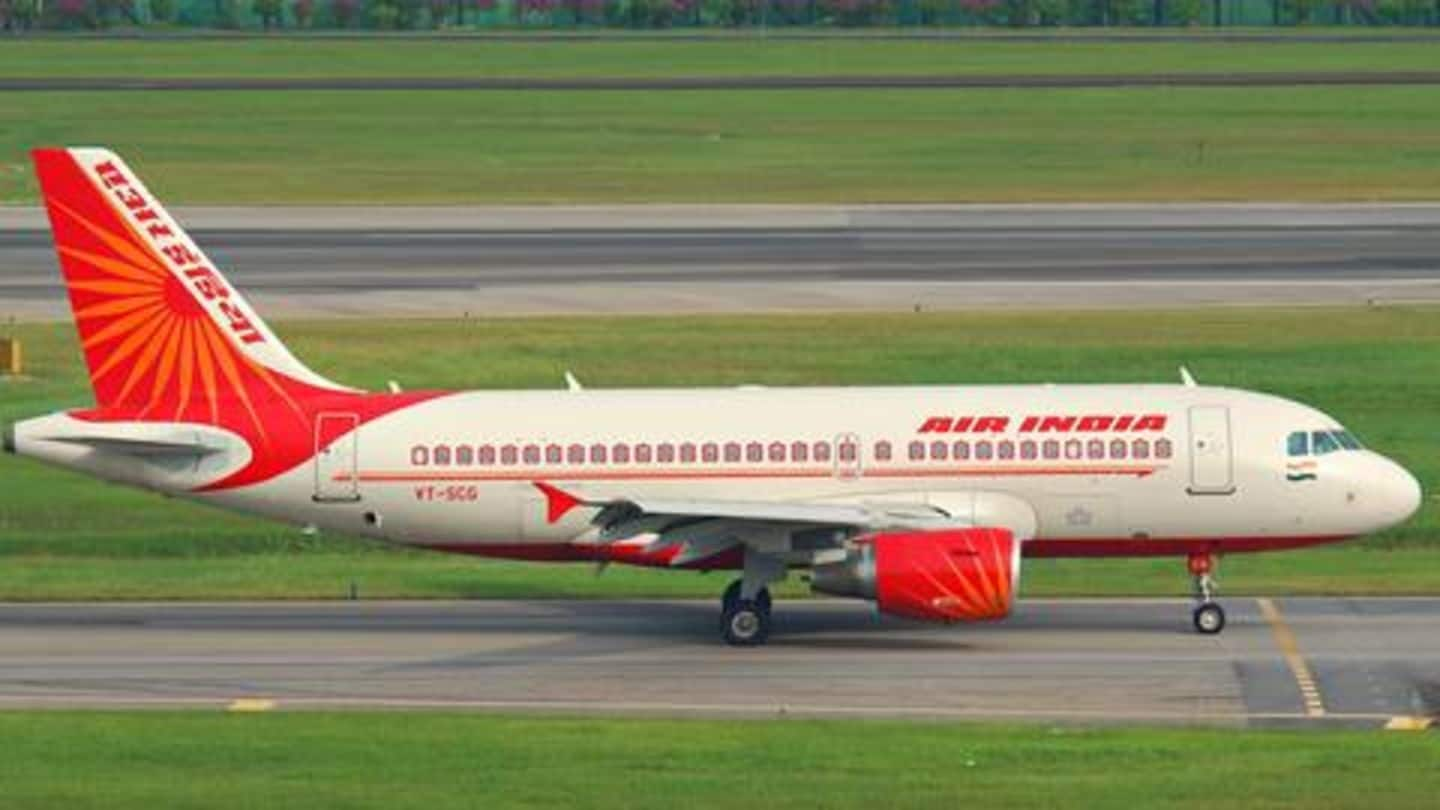 Air India's assurances and admission of the problem didn't do much to placate the fliers. Twitter user @PoonamGuptakol, who was stranded at Mumbai Airport, wrote: In this era of technology, it's pathetic that it takes this long to fix the bug. Separately, user @skjoshi13 wrote: I'm in the queue since morning. It's been more than 3 hours and still no updates. Disappointed.
"It's a nightmare"
Passenger revealed his flight took off after 5 hours
While Air India claimed the problem started around 3 AM, accounts of some passengers paint a different picture. Sri Peddu, MD of Powerhouse Ventures, who was bound for Hyderabad from Delhi on Friday, told NewsBytes his flight was supposed to take off at 5:15 PM. But it finally left at 2:30 AM on Saturday. The entire time, the crew was unhelpful, he said.
As passengers stayed put inside flight, AC remained off
Sri revealed he boarded the flight at 4:45 PM and crew members asked the passengers to shut off their mobile phones. They were told the aircraft is being refueled. Around 5:45 PM, the pilot informed that the brakes needed fixing and issue would be resolved in 15 minutes. During the entire time, the AC was switched off, Sri said, making passengers uneasy.
The passengers were neither allowed to deplane, nor given answers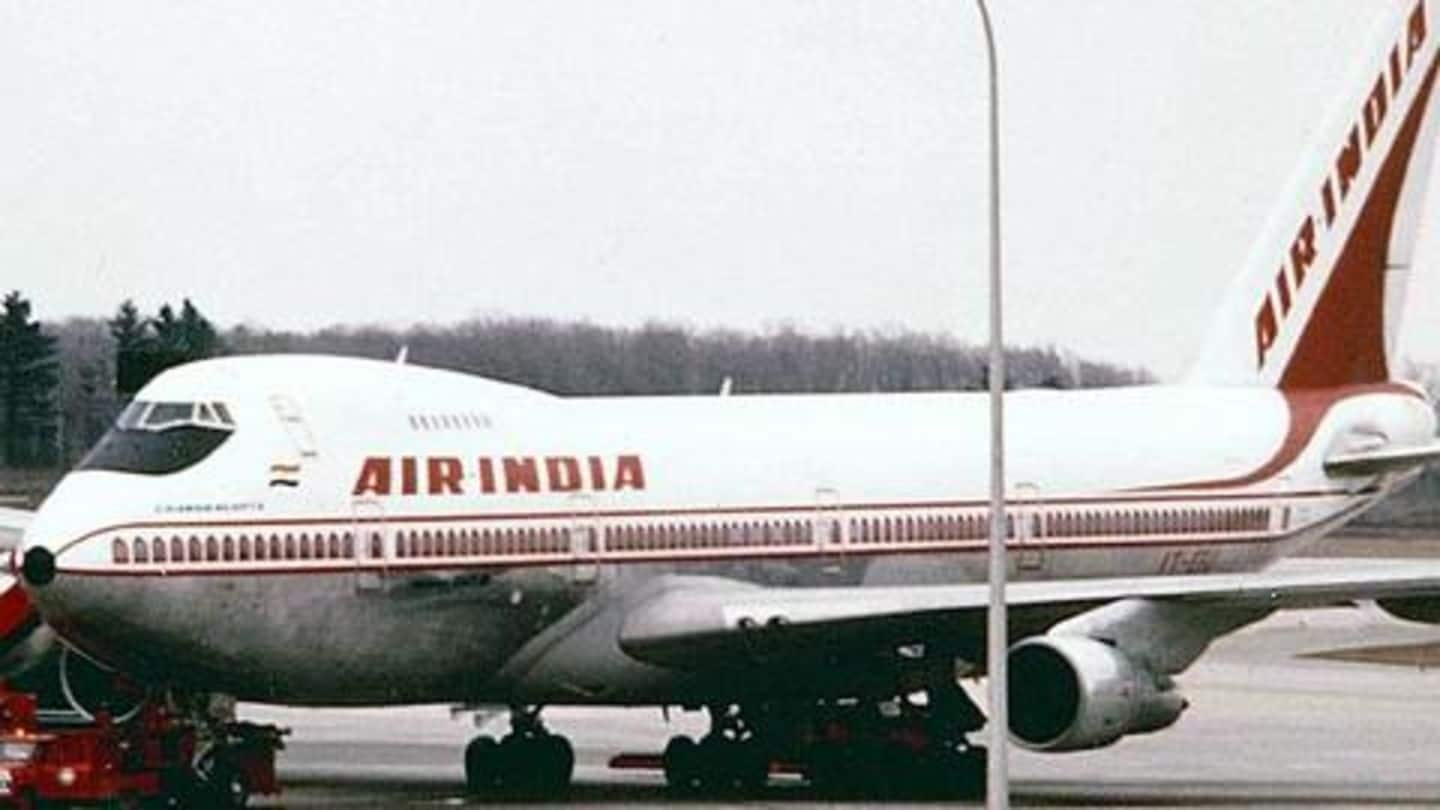 At around 6 PM, the pilot told passengers that brakes had still not been fixed. The passengers weren't allowed to deplane either, Sri said. "At 7:15 PM a significant number of passengers raised their voices," he added. Around 7:45 PM when stairs bridge rolled up to the plane and passengers demanded to be let off, the crew said they couldn't deplane due to flight traffic.
Passengers went through entire screening process, again!
"Finally, at around 8:00 PM the coaches arrived and we stepped off the flight. Air India put us on another plane taking off around 9:30 PM. We went through the whole check-in, security screening process again. How fun! (sic)" he added.
Air India doesn't value our time: Sri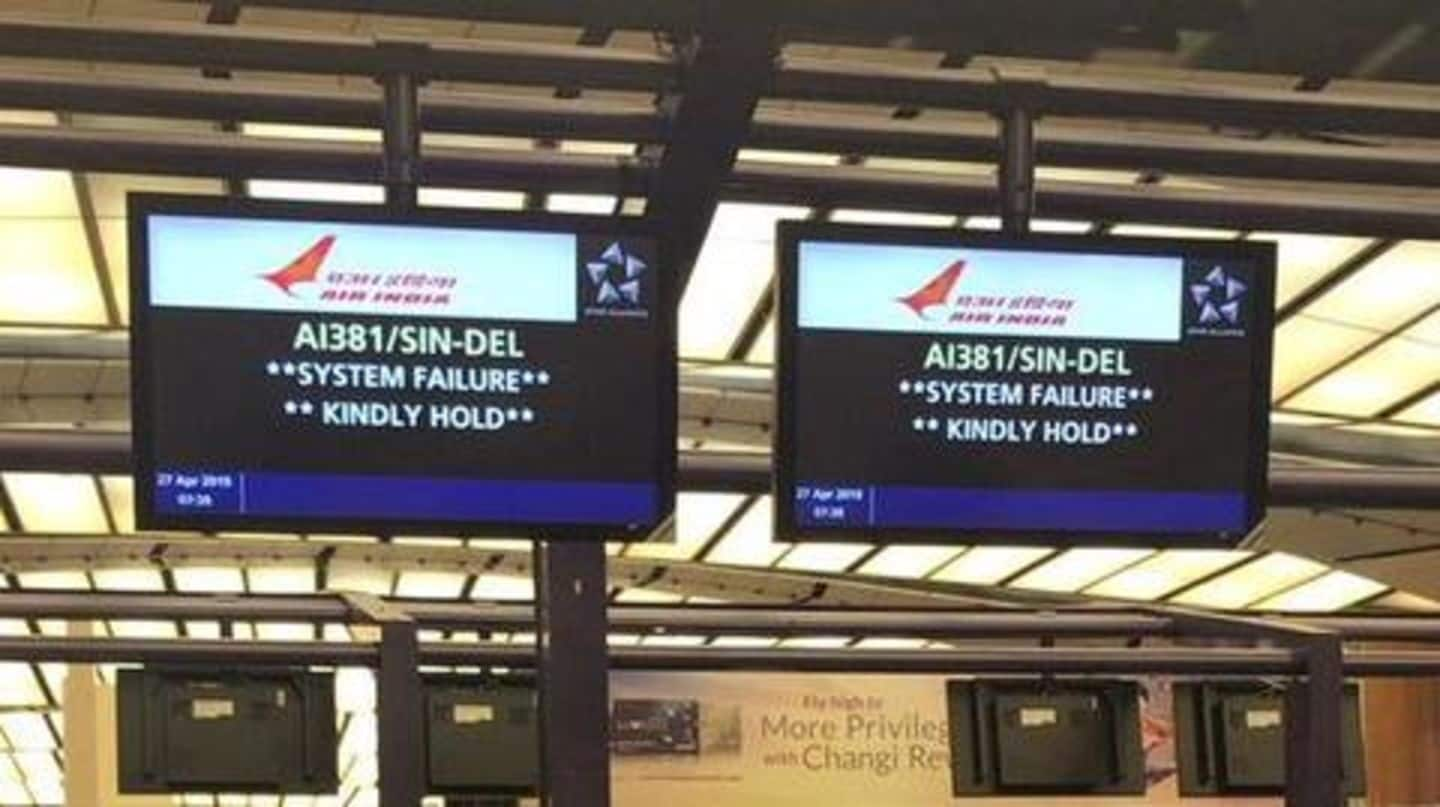 Sri said at around 10:10 PM, the pilot said they couldn't take off due to a technical issue. Later, the passengers were assigned a second plane. He added the crew didn't help either. "Air India crew doesn't feel it is their responsibility to keep us updated. They do not value our time. They certainly do not have a 'customer first' approach," he fumed.
Here's a video of the ordeal