#Article370Scrapped: NSA Ajit Doval visits Shopian, eats lunch with locals
#Article370Scrapped: NSA Ajit Doval visits Shopian, eats lunch with locals
Aug 07, 2019, 07:40 pm
2 min read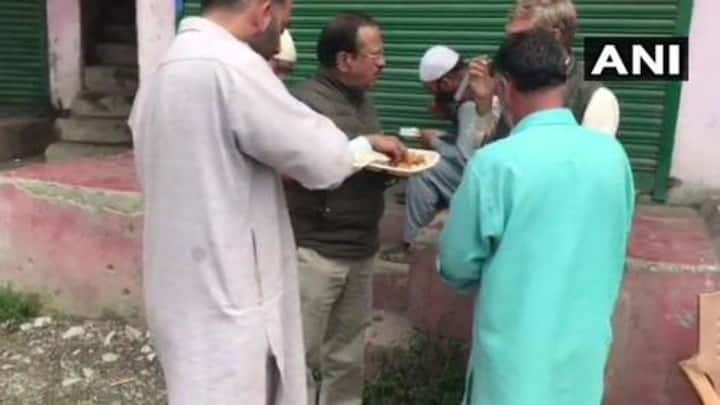 A day after Lok Sabha passed the J&K Reorganisation Bill, NSA Ajit Doval, who played an instrumental part in this big move, visited Kashmir to review the security situation. Not restricting himself to talking to only officers, Doval met locals of Shopian and had lunch with them. A video of his interaction with the residents surfaced on social media. Here are more details.
Backstory: After Centre's massive move, J&K is not a state
Jammu and Kashmir, which enjoyed special status for decades, witnessed a tectonic change this week. Prime Minister Narendra Modi-led Centre changed provisions in Article 370, bringing J&K under Indian constitution. The state was also divided into two Union Territories- J&K, and Ladakh. Notably, the Centre "readied" J&K for this move last week by deploying troops, asking tourists to leave, and "detaining" local politicians.
Apparently, Doval asked security officials to take care of locals
Interestingly, Doval played an important role in executing the whole plan. It didn't come as a surprise when he became the first person to visit J&K after the Centre's decision. In the presence of DGP Dilbag Singh, Doval met security officials in Shopian. Reportedly, he asked them to ensure locals should not face any problem and food supplies should be distributed smoothly.
Watch: Doval's day out in Kashmir
10 incidents of stone-pelting were reported from South Kashmir
The Centre seemed well-prepared to counter any fallout due to the bifurcation, but stone-pelting incidents were reported, nevertheless. An ET report claimed 10 such incidents were reported from Awantipora in South Kashmir. Notably, Doval met J&K governor Satya Pal Malik at Raj Bhavan to discuss external and internal security matter. As per officials, the government has decided to relax curfew during Friday prayers.
Despite Bill's smooth passage, J&K's politicians are still under detention
Meanwhile, there is little news about politicians who were detained on Monday evening. Among those who were detained are PDP Chief Mehbooba Mufti, NC Leader Omar Abdullah, and People's Conference's Sajjad Lone. Interestingly, Omar's father and former J&K CM Farooq Abdullah on Tuesday refuted Home Minister Amit Shah's claim that he wasn't detained. Abdullah Sr. said he wasn't allowed to leave his house.