Meet PK Mishra, PM Modi's Principal Secretary
Meet PK Mishra, PM Modi's Principal Secretary
Written by
Ratnadeep Choudhary
Sep 11, 2019, 08:19 pm
2 min read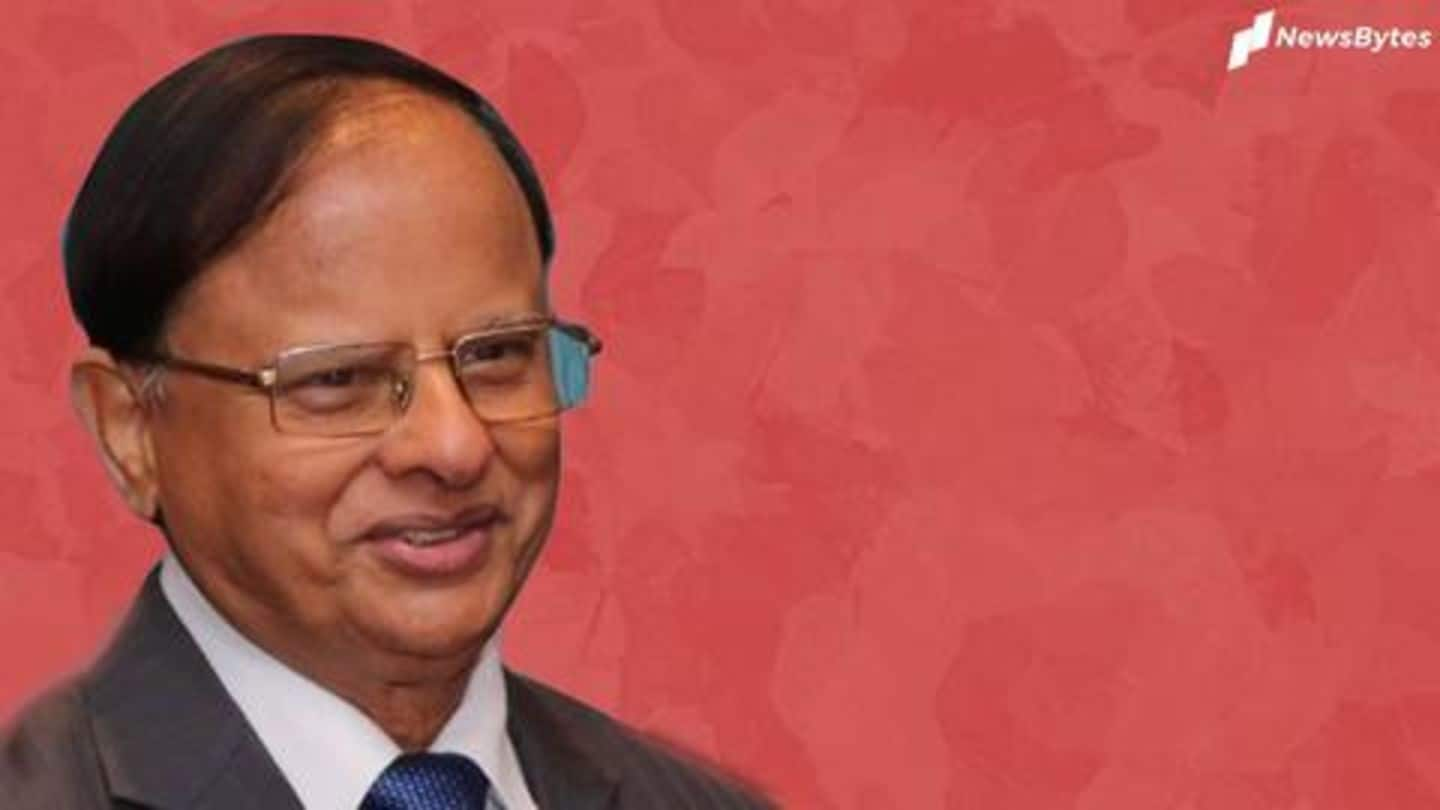 On Wednesday, retired IAS officer Pramod Kumar Mishra was appointed as the new Principal Secretary to Prime Minister Narendra Modi, and will immediately take charge of his duties. He was earlier PM Modi's Additional Principal Secretary. Mishra is succeeding Nripendra Misra, who resigned on August 30. If you are wondering who Mishra is and why was he chosen, we have all the answers.
Backstory: Last month, Nripendra Misra quit the elite job
To recall, Misra had resigned from the top job after a stint of five years, last month. Praising him, PM Modi had tweeted that Misra is one of the most outstanding officers, who has a great grasp of public policy and administration. "When I was new to Delhi in 2014, he taught me a lot and his guidance remains valuable," PM Modi had tweeted.
An Economics major, Mishra started career as Assistant Collector
Now, coming to PK Mishra, he was born in 1948. He completed his graduation in Economics from Delhi School of Economics. He then went to University of Sussex to pursue Ph.D. in Economics/Development Studies. In 1974, Mishra began his professional career as an Assistant Collector in Gujarat's Kutch region. He also served as Secretary to the government of Gujarat in rural development and agriculture and revenue.
Interestingly, Mishra has worked with PM Modi before too
Mishra, a 1972 batch IAS-officer of Gujarat cadre, had earlier worked with PM Modi when he was the state's Chief Minister and learned "intricacies" of government. He was one of the few bureaucrats present during the controversial meeting of February 27, 2002, after Gujarat riots. Back then, Mishra and three other officers had denied that (CM) Modi instructed police "to not control Hindu mobs".
Mishra has also published various books and research papers
In 2005, Mishra's book titled The Kutch Earthquake 2001: Recollections, Lessons and Insights was released. He has authored a book titled Agricultural Risk Insurance and Income, which was published from the UK in 1996. He has also published several papers in national and international journals.
Notably, Mishra's work was recognized by the United Nations
While working with the Gujarat Electricity Board between 1994 and 1998, Mishra played a major role in the mobilization of resources and restructuring of the power sector. In May 2019, he was conferred the prestigious United Nations Award for Disaster Management and Disaster Risk Reduction. In fact, India Today listed Mishra as one of the top 10 officials of PM Modi's government.