2007 Mecca Masjid blast: All accused, including Swami Aseemanand, acquitted
2007 Mecca Masjid blast: All accused, including Swami Aseemanand, acquitted
Apr 16, 2018, 01:09 pm
2 min read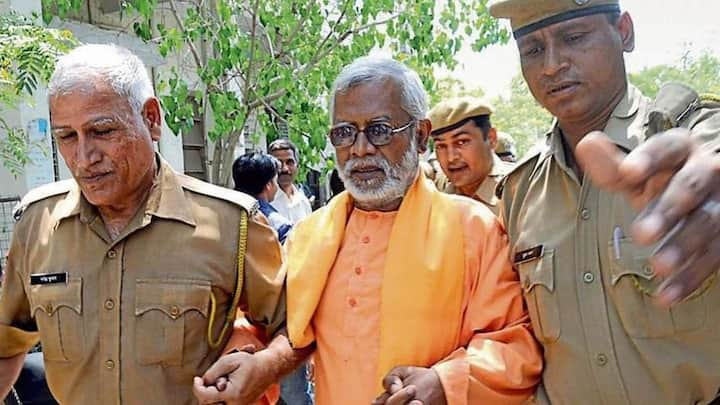 All accused in the Mecca Masjid blast of 2007, including Swami Aseemanand, have been acquitted by a Special NIA Court in Hyderabad. Ten persons allegedly associated to right-wing organizations were named as accused, but only five of them were arrested and faced trial. The court cited lack of evidence, saying investigators had been unable to prove anyone's guilt.
The Mecca Masjid blast of 2007
On May 18, 2007, eight persons were killed and 58 injured in a powerful explosion at Hyderabad's Mecca Masjid. The bomb was placed under a marble platform, which took most of the impact. Five more were killed when police opened fire to control the mob. There were over 10,000 people inside the mosque at the time. Police found and defused two more IEDs.
The case was transferred from police to CBI to NIA
The case was initially investigated by police, who detained at least 38 Muslim youths. In June'07, the CBI took over the case and arrested Swami Aseemanand, but during the probe, another accused, RSS functionary Sunil Joshi, was shot dead in MP. The case was handed to the NIA in April 2011. Both agencies filed chargesheets against 10 accused, all members of 'Abhinav Bharat.'
Probe still continues against two accused
The 10 were Devendra Gupta, Lokesh Sharma, Swami Aseemanand, Bharat Mohanlal Rateshwar and Rajendra Chowdhary, whose trial ended last week. Sandeep V Dange and Ramchandra Kalsangra are still absconding. Joshi was murdered. Investigation against another two accused continues. During the course of the trial, a total of 226 witnesses were examined and 411 documents exhibited.
In unexpected developments, witnesses turned hostile, Aseemanand got bail
The probe was marred by suspicious developments. For one, Aseemanand was granted bail despite him giving a signed declaration that he and other 'Abhinav Bharat' members had conspired and executed the blast. During the investigation, 64 witnesses also turned hostile on February 14, 2018. One among them was Lt Col Shrikant Purohit, who said his statement was never recorded by either CBI or NIA.
Was the Mecca Masjid blast linked to others?
During their probe, the NIA found links between the Malegaon blasts (2006, 2008), Ajmer Sharif (2007), Mecca Masjid (2007), Modasa in Gujarat (2008), and on board the Samjhauta Express (2006).