Tricked into inaugurating night-club, Sakshi Maharaj complains against own-party member
Tricked into inaugurating night-club, Sakshi Maharaj complains against own-party member
Apr 16, 2018, 12:37 pm
2 min read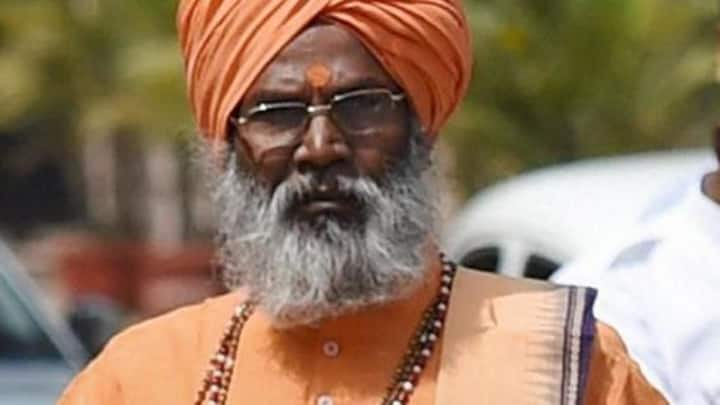 BJP lawmaker, Sakshi Maharaj, popular for his controversial statements, inaugurated a night-club called 'Let's Meet', on Sunday in Lucknow. The MP from Unnao was later furious for being tricked into inaugurating the bar and night-club. He thought it was a restaurant and was convinced by former BJP state President Rajjan Singh for it. Maharaj has lodged a complaint seeking disciplinary action against Singh.
'Sadhu' Sakshi Maharaj says he opposes such actions
Sakshi Maharaj said former UP state President Rajjan Singh told him it was son-in-law's restaurant, but he learned it was a bar-club. "I have sought the license of the club. I am not just an MP but also a 'Sadhu' who is supposed to stay away from all such things," Sakshi Maharaj told. He filed a complaint with BJP state president Mahendra Nath Pandey.
Inauguration of night-club by Unnao MP sparks row
Sakshi Maharaj being the chief guest at the inauguration of night-club comes amid a nationwide uproar over what happened in his constituency, Unnao, a few days ago. BJP MLA Kuldeep Singh Sengar allegedly raped an 18-year-old victim, and the girl tried self-immolating outside CM Yogi Adityanath's residence. The girl's father died in judicial custody. Days later, Sengar was sent to seven days CBI custody.
Twitter users lash out at Sakshi Maharaj
'Sanskaari' Sakshi Maharaj once gave 'reason behind rape'
Sakshi Maharaj's statements have enabled him to stay in news. Once he said, "Girls and boys' vulgar behaviour at public places lead to rape and they should be put behind bars." He even defended Gurmeet Ram Rahim's conviction and said, "While one person had alleged rape against the Dera chief, but crores of devotees believe he is God."
Must be a 'sanskaari' night-club, some say