#CareerBytes: Couldn't clear JEE Advanced? Here are seven alternative options
#CareerBytes: Couldn't clear JEE Advanced? Here are seven alternative options
Written by
Ayushi Chamoli
Jun 24, 2019, 08:30 pm
4 min read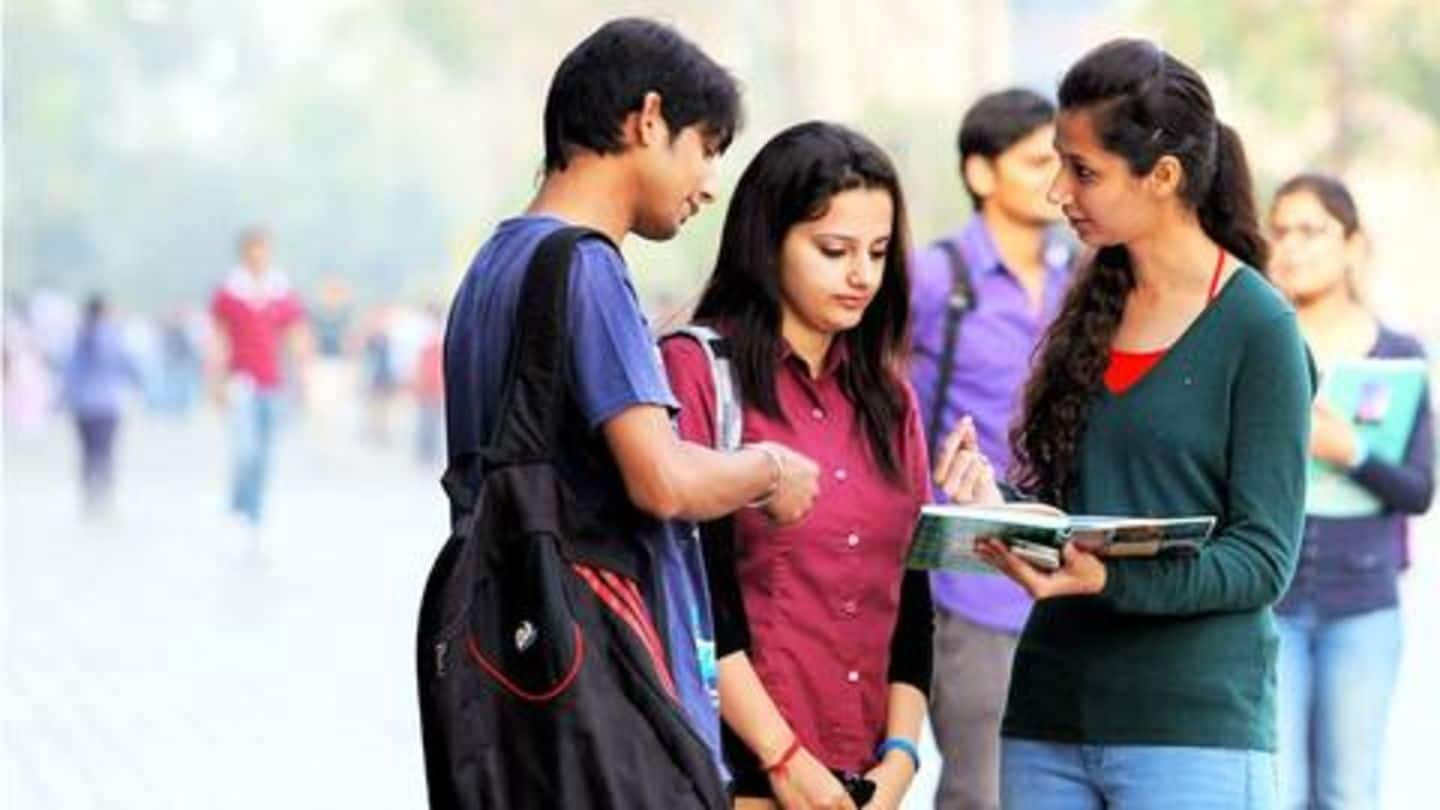 Results for the Joint Entrance Examination (JEE) Advanced were declared on June 14, and the counselling process for the same is currently underway. While 38,705 candidates are definitely celebrating for managing to get into some of India's most prestigious engineering colleges (IITs), others, who couldn't qualify, are heartbroken. However, all is not lost. There are other alternative options one can consider. Here are some.
You can try for NITs, IIITs as well
If your JEE-Mains score is good, then the best option for you now is to consider the National Institutes of Technology and Indian Institutes of Information Technology (IIITs), which are also among the finest engineering colleges in the country. The counselling process of the same is underway; the chances of getting into these colleges are still high if you have aced the Mains exam.
Many state-based institutes have excellent teaching facilities, placement record
Besides these national league colleges, there are also many state-based institutes like Institute of Engineering and Technology, Lucknow, Ramaiah Institute of Technology, Bengaluru, etc. which are good options. The entrance examinations for such colleges, like UPJEE, WBJEE, COMEDK, MHTCET, TNEA, etc., are relatively easier. Furthermore, there are a number of private engineering colleges which have proved their potential with excellent placements and teaching facilities.
Option 3: Many reputed private colleges conduct their own exams
Birla Institute of Technology (Pilani), Vellore Institute of Technology (Vellore), SRM University (Chennai) and Manipal University are among the reputed private colleges in India, and they conduct their own examinations. Fun Fact: Satya Nadella, CEO of Microsoft, is an alumnus of Manipal University.
Pure science courses have job opportunities in various technical fields
If you are flexible, you can also look at the pure science courses at reputed universities like DU. Degrees like B.Sc in Chemistry, Physics or Mathematics can open up work opportunities in the areas of Pharmacological Research, Computational Physics or Data Science, respectively. Also, several specialized fields in Science courses, like B.Sc. (Hons) Computer Science, even attract various tech companies for placements at DU.
Several professional courses promise lucrative job opportunities
There are also a number of professional courses like B.Arch (Architecture), BCA (Computer Applications), B.Des. in Industrial/Product Design, B.FTech (Fashion Technology), B.Sc. Aviation (with Commercial Pilot training), etc., which can provide professional expertise and also help uplift your career. Among several colleges offering such courses, the National Institutes of Fashion Technology (NIFTs) provide excellent placements to its B.Des and B.FTech students.
One can also consider various courses outside Science stream
If you aren't totally into science and engineering, you can also give a thought to courses in Arts and Commerce, like law, management, Economics, Psychology, English, media, etc. All major universities in the country provide courses like B.Com, BBA, BA in English/Psychology/Economics, Bachelors degree in mass media, etc. To note, in order to get into the National Law Universities, one has to write CLAT.
This year, highest-package in DU went to Economics (Hons) student
In 2019, the highest package recorded at DU (Rs. 38 lakh/annum) was offered to an Economics (Hons) student from Lady Shri Ram College for Women (LSR). Apart from Economic (Hons), B.Com. (Hons) and B.A. Statistics (Hons) also witnessed good placement offers.
Want nothing but IIT? Then consider dropping a year
All said and done, if your heart still aches for getting that prestigious IIT degree, then consider taking a year off to prepare for next year's JEE-Advanced. For this, you can either choose to enrol in a coaching institute or opt for self-study. There are various coaching institutes across the country, like FIITJEE, Narayana, etc., which provide one-year preparation programs especially for such students.