Alwar lynching: Cops covered 4km-journey in 3hrs, stopped for tea
Alwar lynching: Cops covered 4km-journey in 3hrs, stopped for tea
Jul 23, 2018, 12:08 pm
3 min read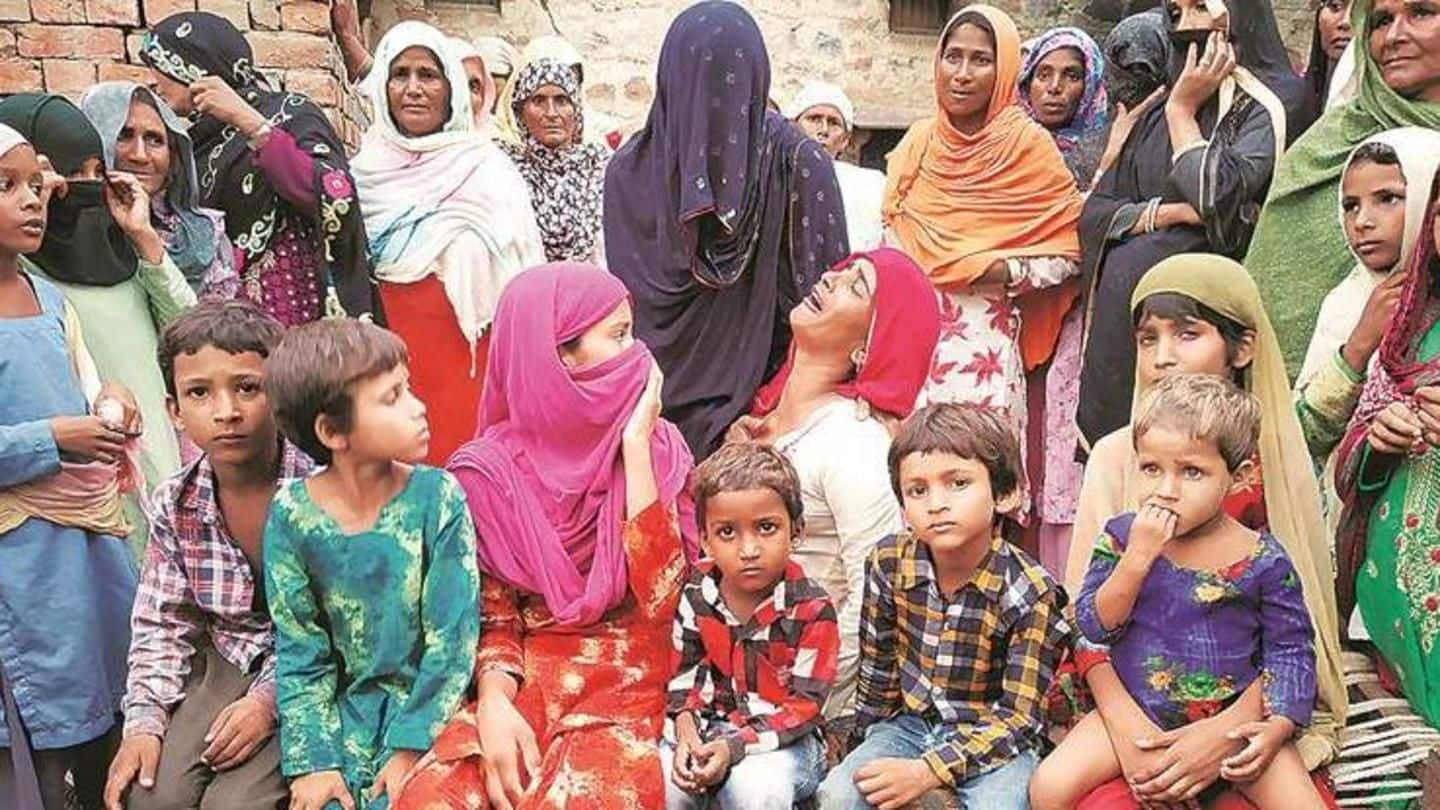 Friday night, Mewat resident Rakbar alias Akbar Khan was brutally assaulted in Rajasthan's Alwar, on suspicion that he was smuggling cows. When police reached the spot, he was alive. They had to take him to a health center only 4km away. But the journey took them three hours- they even stopped for tea- during which Khan succumbed. The investigation has now been moved out of Alwar.
Rakbar's friend, who accompanied him to Alwar, narrates what happened
According to Aslam, he and his friend Rakbar were visiting Lalavandi village in Alwar to buy two cows. After reaching Lalavandi, they bought the cows and started the journey back home. Suddenly, some locals started shouting about cow smugglers. Aslam managed to escape, but Rakbar, who was holding the cows, was trapped. The men fired guns first and then beat him till cops arrived.
FIR says victim transported directly to hospital
The FIR filed mentions that police received the first call at 12:41am, when Naval Kishore Sharma, Ramgarh chief, VHP's Gau Raksha cell, informed them about cow smuggling. Police picked up Sharma and reached the crime scene, where an injured and muddied Rakbar was on the ground. They washed him, questioned him briefly, and then took him to a hospital, where he was declared brought dead.
Witnesses allege there were many stops in between
Witnesses have a different account. Sharma told IE that their first stop after picking up Rakbar was where the homes in the village were, 2.2km away. There, the police arranged a three-wheeler to transport the cows. His relative Maya was sleeping when she "woke up to hear a policeman shouting. He was abusing a man and kicking him." Sharma's wife recalls she gave "the man" water.
They took four cups, left after drinking the tea: Seller
Sharma says police asked Dharmendra and Paramjeet, found at the spot with Rakbar (later arrested), to get water and clothes for him. Loading the cows on Sharma's three-wheeler, they started for the police station, but stopped for tea on the way. They took four cups, the tea-seller said, but "I didn't see who was in the jeep." They finally reached the station at 1:45-2am.
At the station, "police assaulted him as they questioned him," Sharma says, adding he left at 3am to take the cows to a shelter. The shelter in-charge confirmed the party had reached at 3:26am. By the time Sharma returned to the station, Rakbar had collapsed, he says. They took him to the Ramgarh CHC, which registered an "unknown dead body" brought in at 4am.
Case has now been moved to Jaipur ASP
Police didn't let CHC employees conduct the post-mortem as it was "a sensitive case," saying it should be done in Alwar. Responding to these discrepancies in the FIR and witness accounts, Alwar SP Rajendra Singh assured strict action against any lapse. These also led to the case being moved out of Alwar. Vandana Bhati, Additional SP, Crime and Vigilance, Jaipur, is now supervising it.
Rakbar has case lodged against him for bovine animals' exports
Rakbar's family, who had initially refused to bury him till he was given justice, finally buried him early morning yesterday. Incidentally, Rakbar had a police complaint lodged against him in December'14 under Section 5 (prohibits the export of bovine animals for slaughter).