In Uttar Pradesh, Ambedkar statue gets police protection
In Uttar Pradesh, Ambedkar statue gets police protection
Apr 12, 2018, 07:15 pm
1 min read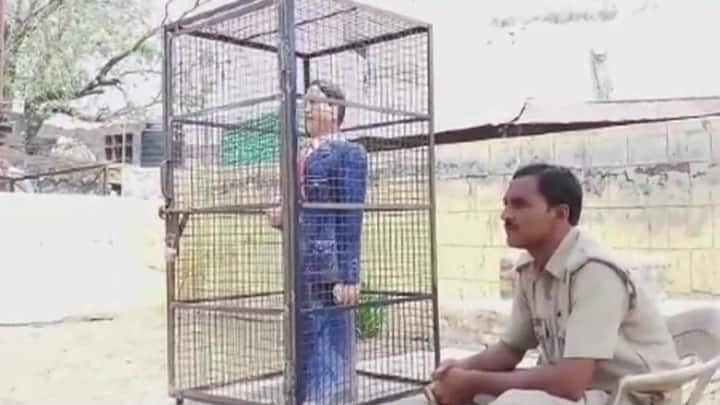 Following incidents of vandalising, a statue of BR Ambedkar was put inside an iron cage in Badaun, Uttar Pradesh. A police officer was also deployed for the statue's protection. In the recent weeks, many Ambedkar statues were damaged in different parts of Uttar Pradesh. The Dalits saw this as a personal attack and wanted to bring miscreants to justice.
To save Ambedkar statue from miscreants
Statues being replaced, re-colored in Uttar Pradesh
A statue of BR Ambedkar in Badaun was replaced with a saffron painted one on Monday. Many saw this as a low blow by Yogi Adityanath's government to 'saffronize' everything. Soon BSP leader Himendra Gautam painted it blue. Ambedkar's name is serving as a boiling point in politics, mostly, after CM ordered officials to use Bhimrao 'Ramji' Ambedkar in all correspondence.
See how Ambedkar statue was painted blue from saffron