#AmritsarTrainTragedy: Navjot Sidhu defends wife, says accident shouldn't be politicized
Last updated on
Oct 20, 2018, 11:59 am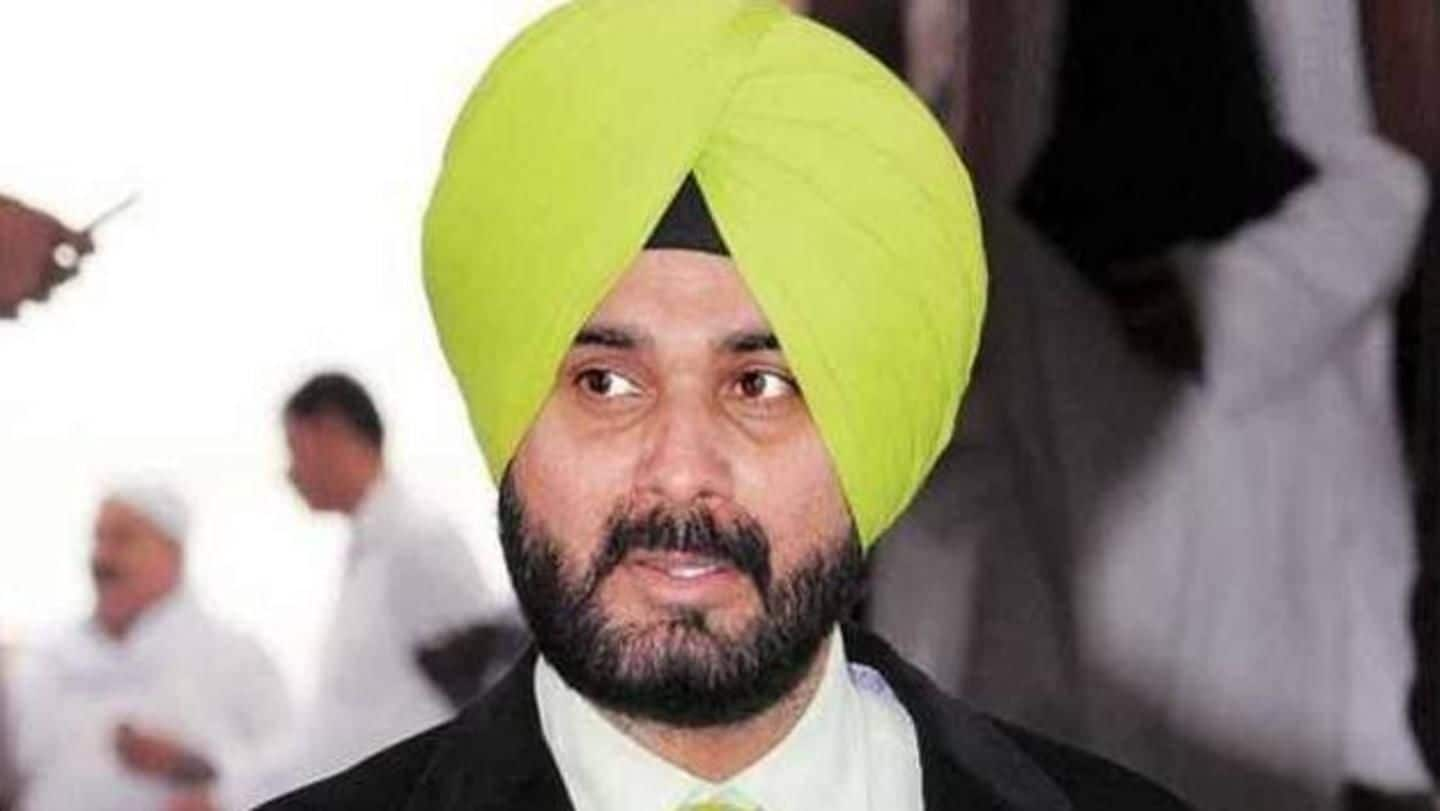 Punjab Minister and Amritsar MLA, Navjot Singh Sidhu, said the mowing down of 61 Dussehra revelers by a train yesterday night in Amritsar was an accident and that the matter should not be politicized. Defending his wife, Navjot Kaur Sidhu, who was accused of leaving the accident site without bothering about the victims, he said she was attending to patients in the hospital.
Sidhu's wife says she left place before accident took place
People shouted slogans against Navjot Kaur Sidhu, who was present as chief guest during the event, alleging she left the venue after the accident. She, however, said she had left the place before the accident took place.
Wife came to know about accident before reaching home: Sidhu
Quashing claims that his wife left the accident site with no regard for the victims, Sidhu said, "When I talked to my wife Friday, she was in a hospital." "Friday night, when accusations were being leveled against her, she was with patients. She called me up. She came to know about the incident before reaching home. She then immediately reached here," he said.
Sidhu met patients and their relatives today
Meanwhile, Sidhu visited local hospitals and met the patients and their relatives today morning. The Congress leader said when he learned about the accident, he was shocked. He added that he was away to Calicut for a function yesterday.
Sidhu says accident happened in a matter of 1-2 seconds
Sidhu told reporters that a few people told him that during the effigy burning, some people were standing on the rail-track and some were sitting on a stone near the track. He said there was no horn when the train came with a great speed, thus people didn't come to know. "It happened in a matter of just one or two seconds," he said.
Sidhu calls negligence but doesn't point fingers
Refusing to point fingers, Sidhu said, "Nobody has done it deliberately. However, there is a big negligence (behind this incident)...when I talk about negligence, some people did not even understand their responsibility." "Nobody had any intention to do this. There was no motive," the Minister said, adding the incident was an irreparable loss. He also requested not to give the incident a "political shape".
61 dead, 72 injured after train mowed down Dussehra revelers
At least 61 people were killed and 72 injured yesterday evening after a crowd of Dussehra revelers that had spilled onto railway tracks while watching the burning of Ravana effigy was run over by a train. The train was coming from Jalandhar when the accident occurred at Joda Phatak, where about 300 people were watching 'Ravana Dahan' at a ground adjacent to the tracks.