Soon, islands in Andaman will be connected by seaplanes
Soon, islands in Andaman will be connected by seaplanes
Written by
Shiladitya Ray
Jan 09, 2019, 04:04 pm
3 min read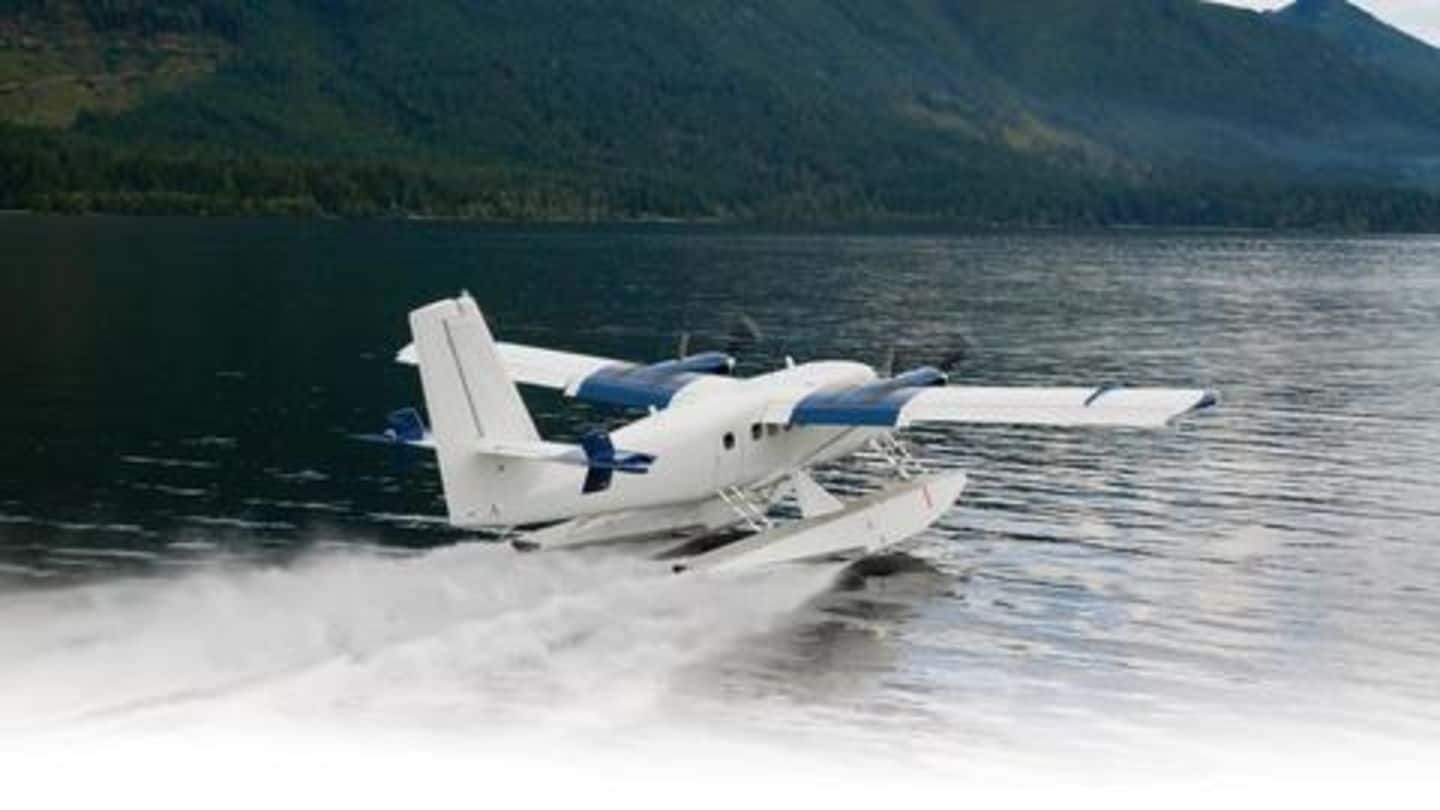 According to the Ministry of Civil Aviation, islands in Andaman will soon be connected by seaplanes that can land on or take-off from water. To facilitate the same, the government has approved flight operations on 13 water aerodrome routes under the Ude Desh ka Aam Nagrik (UDAN) scheme. As of now, it is not clear when these flights will start. Here are the details.
The government received 111 proposals under third phase of UDAN
The government had opened bidding under the third phase of its regional connectivity scheme, UDAN-3, in November, and had received a total of 111 proposals by 15 airlines. Among them, there were proposals to start flights on 13 water aerodrome-based routes, and the government approved the same after extensive surveys by the Ministry of Civil Aviation, Directorate General of Civil Aviation (DGCA), and the Airports Authority of India (AAI).
A bit about the government's UDAN scheme
For those unaware, the UDAN scheme was started by the Modi government in 2017 in a bid to boost regional connectivity along underserved or unserved air routes, and offer discounted flight tickets. As of 2018, 122 air routes were made operational under the scheme.
Four Andaman, one Nicobar island selected for seaplane flights
Reportedly, four islands in Andaman - Havelock Island, Long Island, Neil Island, and Hutbay Island - and Car Island in Nicobar have been selected for seaplane operations. While seaplanes are commonly used by other island nations like Mauritius and Maldives, Andaman will become the first Indian island to employ seaplanes for improving connectivity. Reportedly, Andaman Airways and SpiceJet will operate the seaplane flights.
Seats likely to be offered at discounted rates
Under the UDAN scheme, the government allows 10-seater and 14-seater amphibious planes to be operated, but 50% of the seats have to be offered at a discounted rate as per the scheme's requirements. Interestingly, the Andaman government is reportedly keen on pricing all seats at discounted rates on the proposed seaplane routes in a bid to boost tourism.
Experts believe that the move will indeed boost tourism
Experts, too, agree that the move could turn out to be beneficial for tourism in the Andaman and Nicobar islands. While the islands are a popular destination, tourism is not just marred by the expensive direct flight fares, but is also affected by poor connectivity between the islands. Seaplanes could thus provide a massive boost in connectivity, while being relatively inexpensive.
Other seaplane routes that the government will start soon
The Andaman and Nicobar seaplane routes apart, the government selected the Statue of Unity (Gujarat), Sabarmati River Front (Ahmedabad), Shatrunjay Dam (Gujarat), Umrangso Reservoir (Assam), Guwahati River front (Assam), Tehri Dam (Uttarakhand), Erai Dam (Maharashtra), Khindsi Dam (Maharashtra) and Nagarjuna Sagar (Telangana) for facilitating travel by seaplanes. Bids had also been invited from the Dharoj Dam in Gujarat, but no response had been received.