Yet another child, a 2-year-old, raped and murdered in Gujarat
Yet another child, a 2-year-old, raped and murdered in Gujarat
May 04, 2018, 01:21 pm
2 min read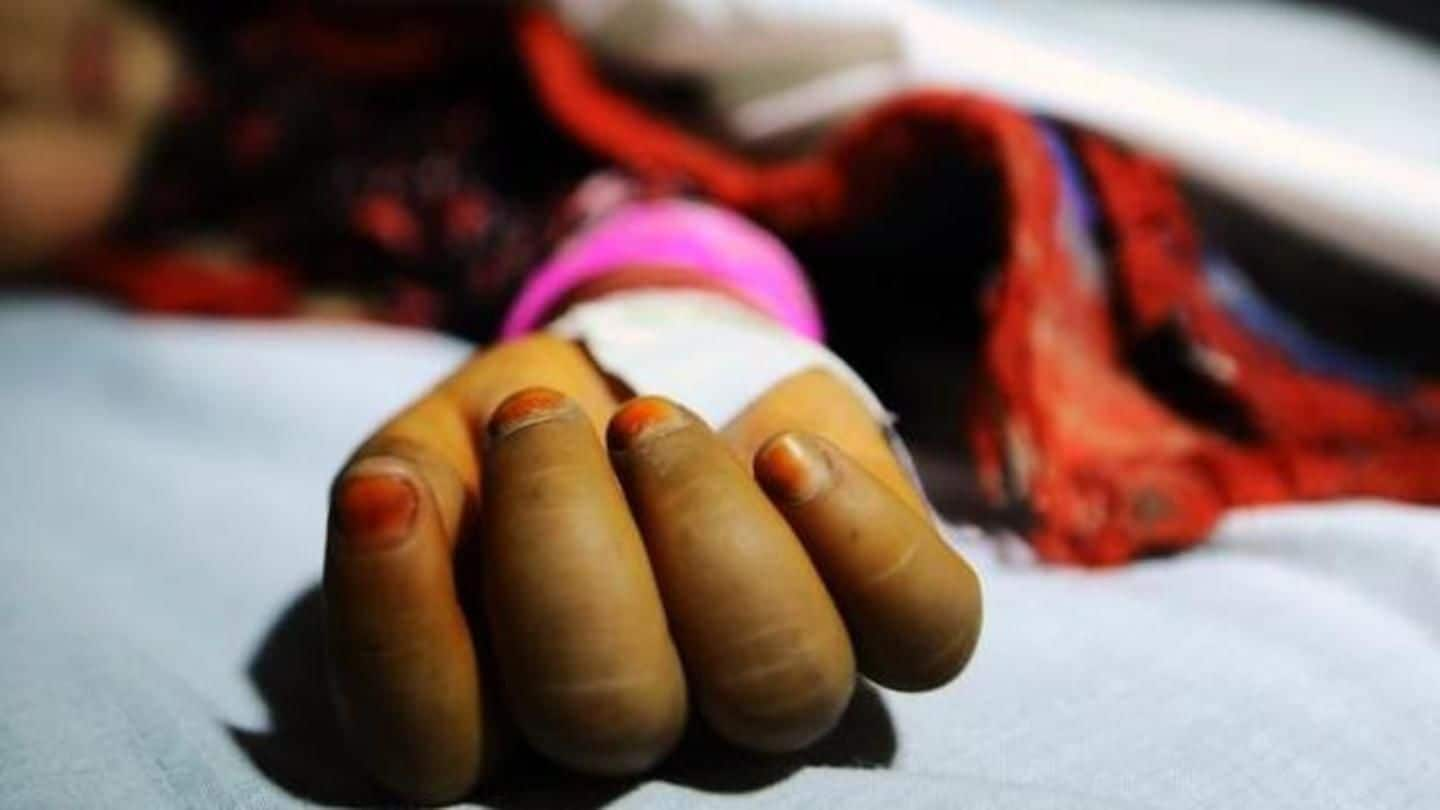 In yet another horrific case of sexual assault, a two-year-old girl, the daughter of migrant laborers, was allegedly raped and murdered in Gujarat's Morbi district. The child had gone missing from their quarter at a tiles factory Wednesday night. Her body was found in a nearby pond on Jetpar Road yesterday evening. Police are awaiting the post-mortem report to ascertain the cause of death.
Children are being raped, mutilated, murdered every day
There has been a sharp rise in the reporting of sexual crimes against minors. In Gujarat itself, an 11-year-old girl, daughter of a bonded laborer, was repeatedly raped and then murdered as she had witnessed her mother's murder. Her body was found in Surat with 86 wounds. Another 11-year-old in Rajkot got pregnant after being raped by six men over eight months. Her child didn't survive.
Government data says one child assaulted every 15 minutes
According to government data, a child is sexually abused every 15 minutes in India. The number has been growing alarmingly: there was a jump of over 82% in incidents of rapes of children in 2016 as compared to the previous year.
Government pulls up socks, enforces strict punishment for rapes
Last month, the government signed into law death penalty for rapists of children below 12 by amending the POCSO Act, along with others. For gangrape of girls under 16, convicts will be imprisoned for life. The Criminal Law (Amendment) Ordinance, 2018, also introduced stricter punishment for all rapes: minimum imprisonment if a woman is raped has gone up from seven to 10 years.
However, judiciary is suffering under burden of pendency
The state of affairs is dismal. According to a Kailash Satyarthi-backed research titled 'The Children Cannot Wait,' over 1L cases of child abuse under POCSO were pending as of 2016. Hypothetically, if no more cases are lodged, the earliest the pending ones will be resolved is 2117. Conviction rates are low too, and chances of acquittal increase along with time.