Arunachal Pradesh, Assam on toes as China's Tsangpo river swells
Arunachal Pradesh, Assam on toes as China's Tsangpo river swells
Aug 31, 2018, 08:02 pm
2 min read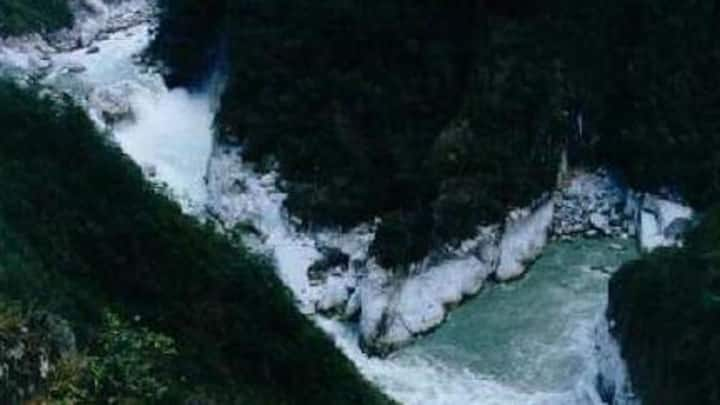 After water level in China's Tsangpo river rose, New Delhi has been alerted about a possibility of floods, Arunachal Pradesh MP Ninong Ering said. The Tsangpo originates from China, becomes Siang in Arunachal Pradesh and joins Lohit and the Dibang to form Brahmaputra in Assam. Notably, for the first time in 150 years, Tsangpo has risen to these dangerous levels; hence India was notified.
After talks with India, China shares data
After talks in March this year, China has started sharing this data with India. Until October, the data will be shared twice daily. Notably, China shares data from four hydrological stations -- Nugesha, Yangcun, Tsada and Nuxia, along the mainstream rivers Brahmaputra and Sutlej. According to the data, 9,020 cumec of water was discharged into Brahmaputra or Siang on Wednesday.
12 villages in danger, families moved to safer places
East Siang's deputy commissioner Tamiyo Tatak issued a circular to locals asking them to not panic but stay alert. Locals were advised against venturing into the river for fishing, swimming or other activities. There are 12 villages of Siang district which are in danger. 10 families of Seram village have been shifted to safer places after their homes were dismantled.
Tatak says Siang is turbulent, credits it to landslides
Tatak said Siang has become turbulent and he has never seen such high waves before. "Maybe it's the result of heavy landslides in China affecting the flow of the river or an impact of some major construction activity," he added. A local leader H. Tayeng called the situation grim and said government needed to come up with measures to curb erosion.
Like Arunachal Pradesh, people in Assam are worried too
Even Assam is on its toes, but Dibrugarh deputy commissioner Laya Madduri said there's no need to panic. "There is a gradual rise in the water levels of the Brahmaputra, but it is not flowing over the danger mark in Dibrugarh," Madduri said. Meanwhile, Union Water Resources Ministry official said though China is facing an alarming situation, effects in India would be limited.