Asaram's son convicted in rape case, sentencing on April 30
Asaram's son convicted in rape case, sentencing on April 30
Apr 26, 2019, 03:41 pm
2 min read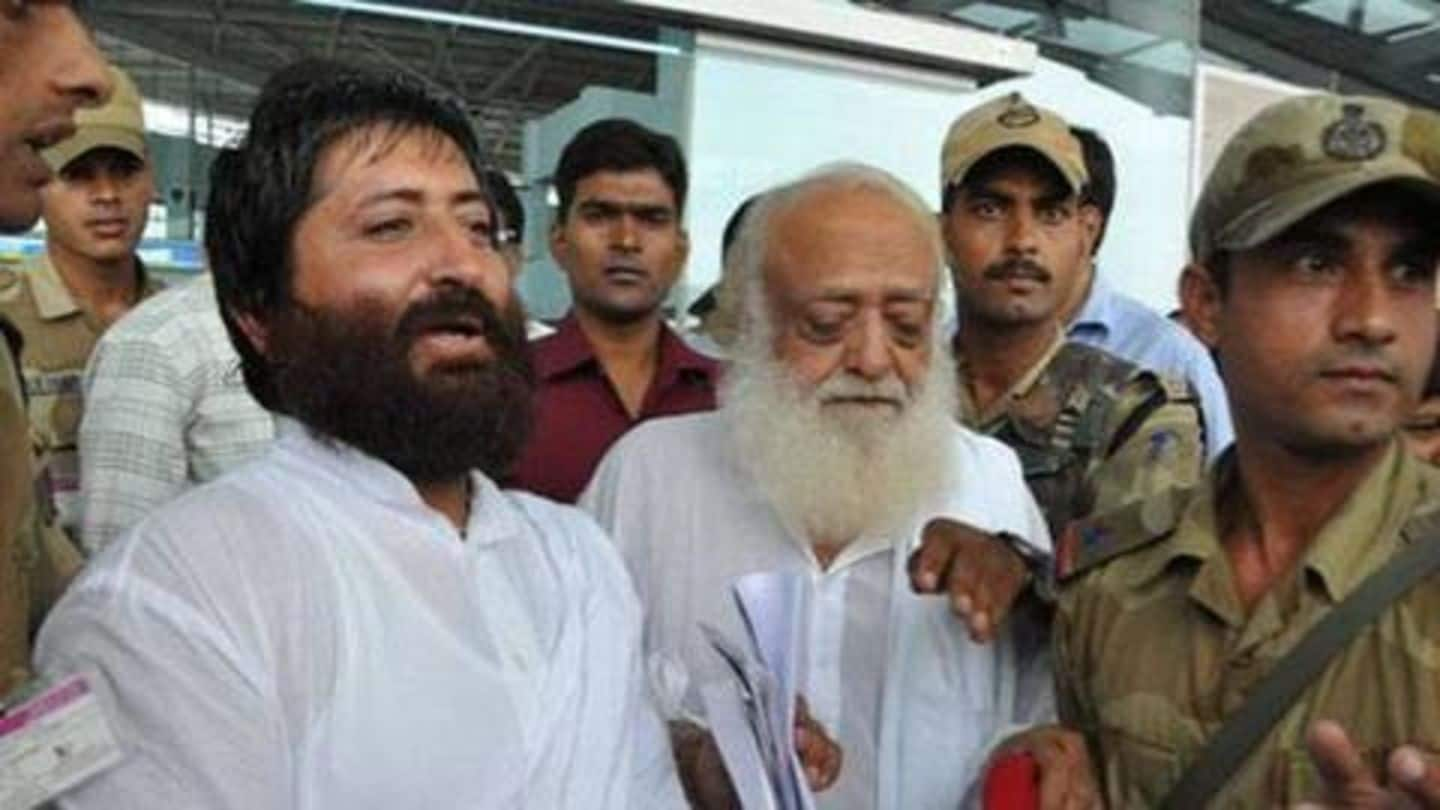 On Friday, a Surat District Court convicted Narayan Sai, the son of self-styled Godman Asaram, in a rape case. The quantum of punishment will be announced on April 30. Along with Narayan, Judge PS Gadhvi convicted four others, identified as Ganga alias Dharmishta Mishra, Jamna alias Bhavika Patel, Hanuman alias Kaushal Thakur and Ramesh Malhotra. Five others were acquitted. Here are the details.
Victim said Narayan raped her between 2002 and 2005
The case dates back to 2002 when the younger of two sisters accused Narayan of raping her in Surat. The survivor said Narayan raped her between 2002 and 2005 when she stayed at his father's ashram. Subsequently, he was charged under sections of IPC pertaining to rape, unnatural sex, molestation, wrongful confinement, unlawful assembly, rioting armed with deadly weapons, criminal intimidation and criminal conspiracy.
Elder sister accused Asaram of rape
Separately, the elder sister of the victim accused Asaram of raping her between 1997 and 2006. He abused her in an ashram on the outskirts of Ahmedabad. In 2013, the Surat sisters filed separate police complaints against the father-son duo. Narayan evaded arrest and was finally arrested from Punjab-Haryana border in 2013. Apart from Narayan, all other accused were out on bail.
Police produced 53 witnesses in Narayan's case
In Narayan's case, police produced as many as 53 witnesses in the court. Ahead of the verdict, security was heightened in the court. Separately, in the rape case of elder sister, police presented 30 witnesses. Along with the self-styled Godman, his wife Lakshmi, daughter Bharti and four followers were named in chargesheet, filed in 2014. They were accused of "conspiracy, illegal confinement, and rape".
Meanwhile, Asaram is serving life sentence for raping minor
Currently, Asaram is lodged in Jodhpur prison where he is serving a life sentence for raping a minor in Manai village near Jodhpur on August 15, 2013. Asaram raped the girl under pretext of "exorcizing evil spirits". He was charged under the POCSO Act and punishment was announced in April 2018. Two of Asaram's accomplices named Sharad and Shilpi were sentenced to 20 years.