Assam: Three-year-old's black jacket removed by security, CM orders probe
Assam: Three-year-old's black jacket removed by security, CM orders probe
Jan 30, 2019, 11:07 am
3 min read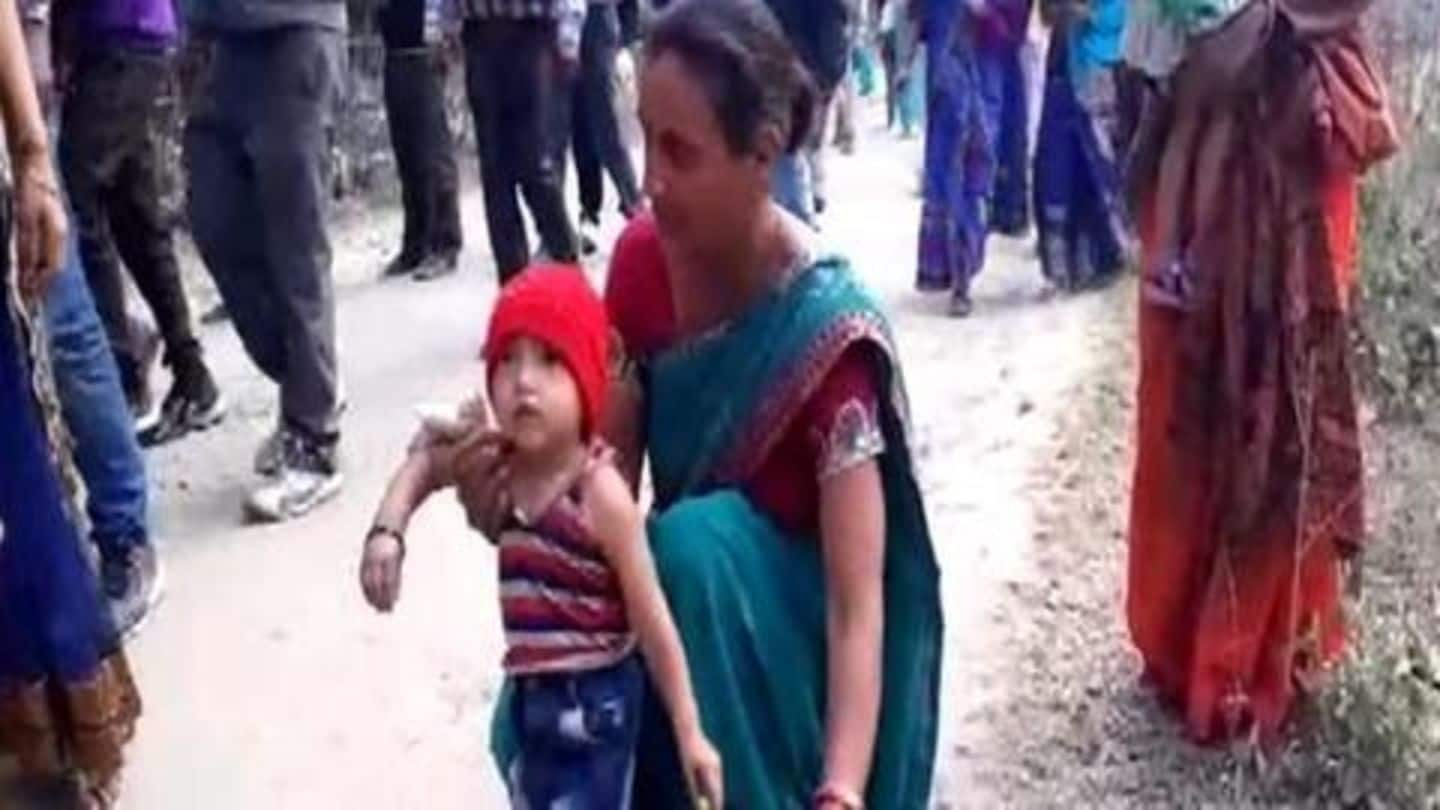 A video of a mother removing the black jacket of her three-year-old on orders of security personnel on Tuesday in Assam has gone viral on social media, prompting Chief Minister Sarbananda Sonowal to order an inquiry. Many people, who were on way to attend CM's function in Biswanath district, were frisked by security. Notably, protests against Citizenship (Amendment) Bill has caused unrest in Assam.
A little about the controversial Citizenship (Amendment) Bill
The contentious Citizenship (Amendment) Bill was passed in Lok Sabha on January 8. The BJP at Centre, which piloted the bill, is firm on getting it passed in the Upper House in the next few days. The bill seeks to provide Indian citizenship to Hindus, Jains, Christians, Sikhs, Buddhists and Parsis from Bangladesh, Pakistan and Afghanistan, who have lived in the country for six years.
But why are Northeast states against the bill?
The bill has got staunch opposition from residents of Northeast states as they feel this will encourage migration from Bangladesh. The residents also claim it negates NRC and that religious discrimination is dangerous. Notably, on Tuesday, members of the BJP-led North East Democratic Alliance (NEDA) jointly opposed the bill. JD(U) which is BJP's important ally, also dissented with the saffron party on this.
Security personnel were asked to confiscate black items
Following the angry protests, security has been upped in states. In Assam, officers were asked to not allow anyone carrying black flags to Republic Day functions on Saturday. The officers asked people if they had a black handkerchief, and if they had one it was confiscated. Items like black clothes, handkerchiefs, mufflers, shawls, and headbands were seized from the public.
Toddler's jacket was removed on a cold day
The toddler became a victim of this black flag phobia of the Assam government. Her mother told PTI, "My three-year-old child was wearing a black colored jacket. The security personnel didn't allow him to enter the meeting venue in it." She added the officer asked her to remove the jacket. The child was forced to wear a sleeveless T-shirt on a chilly morning.
Here is a video of the incident
CM asks police to conduct inquiry
Apart from the child, officers forced grown-ups to remove their black sweaters, mufflers, scarfs etc. Locals reportedly said, "The security personnel will bar us from entering the meeting venue if we do not remove our black clothes." As the video of the child being frisked gained attention, Sonowal asked Assam Director General of Police to probe the case and submit the findings at earliest.