Delhi-NCR: Autos, taxis, petrol-pumps on strike today, details here
Delhi-NCR: Autos, taxis, petrol-pumps on strike today, details here
Oct 22, 2018, 09:38 am
2 min read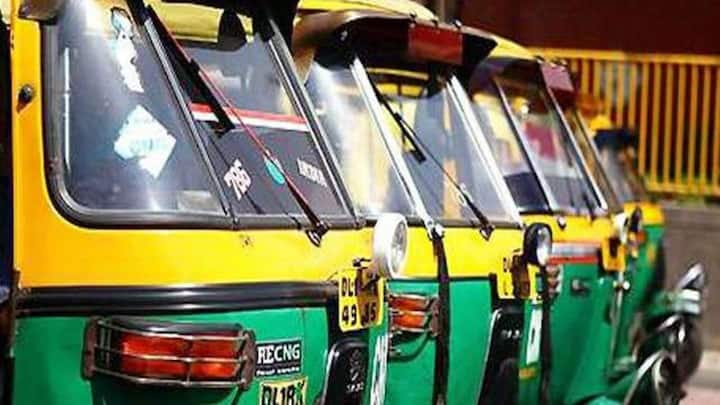 In what is sure to cause major inconvenience to commuters, taxis, autos will go on strike on Monday in Delhi/NCR. Adding to this, petrol pumps have also called for a strike. The strike of autos and taxis has been called by Sanyukt Sangharsh Samiti and has got the support of All India Tour and Transport Association (AITTA). It's against the Delhi government's policies on cab aggregators.
After talks didn't yield anything, union took the strike-route
The autos and taxis' union are also protesting against the Centre's rule on speed governors. Inderjeet Singh, the AITTA chairman, said they tried to speak to the State and Centre, multiple times but to no avail. "We got no response. So we are now forced to block roads to make our voice heard," he said. Reportedly, a protest will be staged in front of Parliament.
Drivers are losing employment due to government policies, Inderjeet alleges
"Auto-rickshaw and taxi drivers are losing their employment due to wrong transport policies of the government and also due to low fares offered to commuters by cab aggregators," Inderjeet said about the one-day 'chakka-jaam' protest.
Over 90K autos, 1L taxis to participate in strike
It is estimated that about 95,000 registered autos and 1.5 lakh cabs will not ply on Delhi/NCR's roads today. About the strike, a senior Delhi transport department official said the strike is completely unfounded. "The strike is completely unfounded as no such policy has been notified till now. A draft was prepared, but there has not been any development," he added.
Petrol pumps on strike since Delhi government didn't reduce VAT
The other strike has been called by Delhi Petrol Dealers Association (DPDA) demanding the state government to reduce VAT on petrol/diesel prices. Petrol pumps will see a 24-hour shutdown. Nischal Singhania, DPDA's President, said since Delhi government didn't reduce VAT, the pumps suffered a loss of 30%. He said adjoining states like Haryana and Uttar Pradesh have reduced VAT by Rs. 2.50/liter and commuters buy fuel from there.
Meanwhile, Delhi CM Arvind Kejriwal blamed BJP for strike
Petrol pump owners hv told us privately that this is a BJP sponsored strike, actively supported by oil cos. In fact, BJP has thrust it upon petrol pump owners. People will give BJP a befitting reply in elections for continuously inconveniencing people thro their dirty politics. https://t.co/S8pLZNbIOw

— Arvind Kejriwal (@ArvindKejriwal) October 21, 2018