Muslim parties' lawyer not 'unwell'; 'maliciously' sacked from Ayodhya case
Muslim parties' lawyer not 'unwell'; 'maliciously' sacked from Ayodhya case
Written by
Siddhant Pandey
Dec 03, 2019, 10:11 pm
4 min read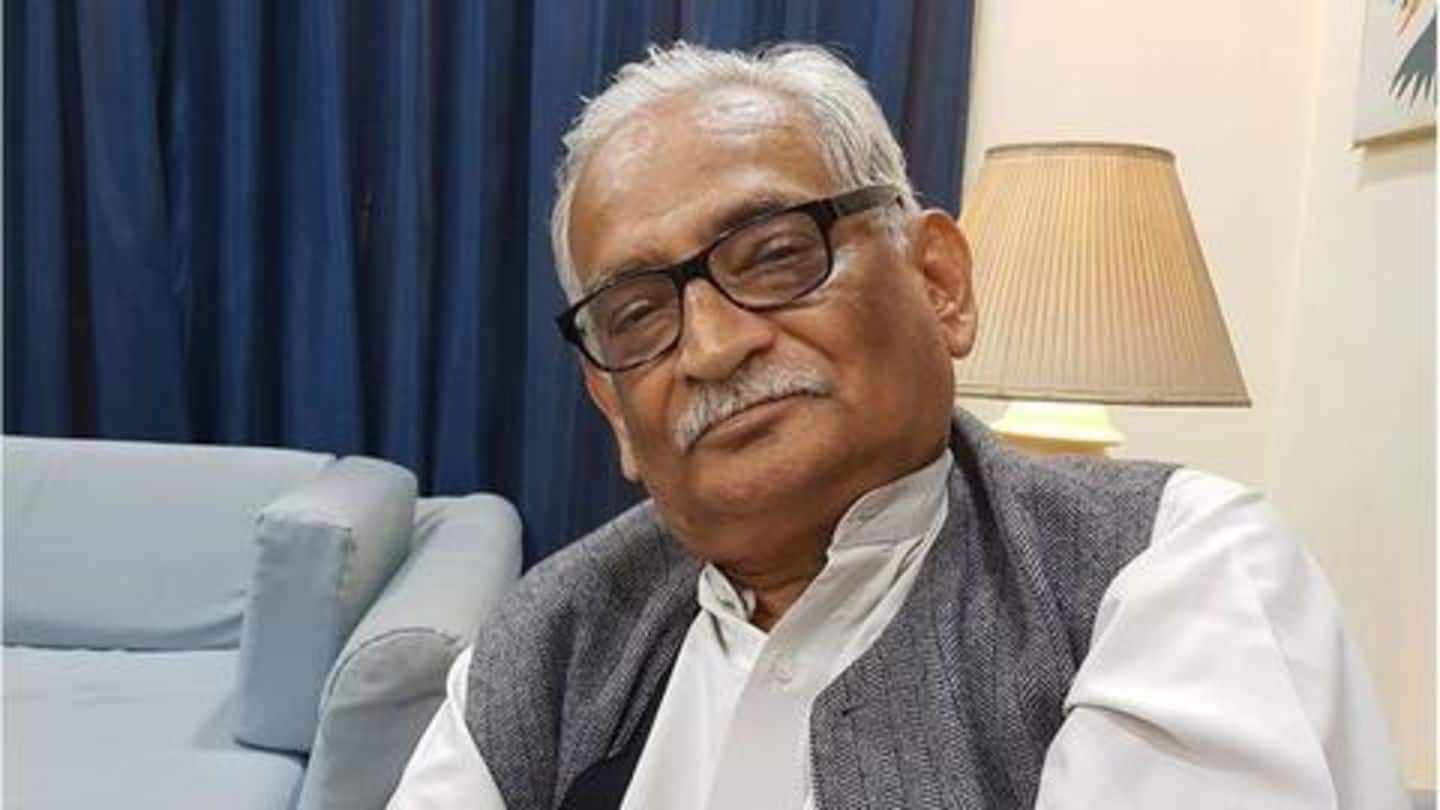 Senior advocate Rajeev Dhavan, who appeared for Muslim parties in the Ayodhya title dispute case, on Tuesday said that he has been sacked for "nonsensical" reasons. On Monday, the Jamiat Ulema-e-Hind filed a review petition, challenging the Supreme Court's verdict in the Babri Masjid-Ram Janmabhoomi dispute case. Dhavan also hit back at advocate-on-record (AOR) Ejaz Maqbool for claiming he was "unavailable." Here's what happened.
Nonsense, malicious, and untrue: Dhavan on claims he was 'unwell'
On Tuesday morning, Dhavan wrote on Facebook, "Just been sacked from the Babri case by AOR Ejaz Maqbool who was representing the Jamiat." He added, "Have sent formal letter accepting the 'sacking' without demur. No longer involved in the review or the case." He added that the reason given by Jamiat chief Maulana Arshad Madani that he was "unwell" is "nonsense, malicious, and untrue."
Dhavan sacked over call on Monday morning
In a letter—dated December 2 and addressed to Maqbool—Dhavan noted, "I'm responding to your call at 10:14 am today when I was at the doctor's, informing me I've been sacked from further involvement in the Babri case on behalf of your client." He added, "We were in agreement that the correct term was 'sacked' and you explained you had no choice in the matter."
Dhavan explained why he decided to speak out
Humbly accepting his sacking, Dhavan also extended his best wishes to Maqbool in the letter since "the cause is bigger than all of us." However, Dhavan told PTI he decided to write a Facebook post after Maqbool publicly claimed that the senior advocate had been sacked because he was unwell. "If I'm unwell, how come I'm appearing in courts in other cases," Dhavan said.
Does a dentist checkup mean I'm ill, asks Dhavan
Dhavan said, "If a person goes to the dentist for a checkup, does he fall ill? I was working on this draft for six days, it was finalized yesterday." Speaking to PTI, he added, "I have argued the case for all the Muslim parties in a united manner and would like the same way. Muslim parties should sort out their differences first."
Clarifying after Dhavan's Facebook post, Maqbool told ANI, "I couldn't give his name in the petition because he was not available. It's not a big issue." He said the Islamic body wanted to file the petition on Monday itself. He, however, concurred that it's wrong to say that Dhavan was removed from the case because of an illness.
Other Muslim parties plan to retain Dhavan as legal counsel
Meanwhile, All India Muslim Personal Law Board member Kamal Farooqui told NDTV that sacking Dhavan was a "big mistake." He said, "We apologize to Dhavan. He will remain our lawyer, we'll convince him. He didn't charge us even one rupee. We're grateful to him." AIMPLB lawyer MR Shamshad also tweeted saying that the other Muslim parties will persuade Dhavan to remain as their counsel.
Ayodhya verdict: UP Jamiat President filed review plea on Monday
To note, Maulana Syed Ashhad Rashidi, the legal heir of original litigant M Siddiq and Uttar Pradesh Jamiat Ulema-e-Hind President, filed the review petition against the SC's verdict on Monday. The AIMPLB also plans to file a review plea before December 9. However, the Sunni Central Waqf Board and a Jamiat faction led by Maulana Mahmood Madani decided against a review plea.
What was the Supreme Court's verdict in the case?
On November 9, a five-judge SC bench, headed by the then-Chief Justice of India Ranjan Gogoi, ruled that the entire 2.77 acres of disputed land should be handed over to deity Ram Lalla, for the construction of a Ram Mandir. The court further ordered the Centre to allot an alternate five-acre plot in Ayodhya to the Sunni Waqf Board for setting up a mosque.