BharatNet scheme in trouble as road and telecom ministries spar
BharatNet scheme in trouble as road and telecom ministries spar
Apr 02, 2018, 06:33 pm
2 min read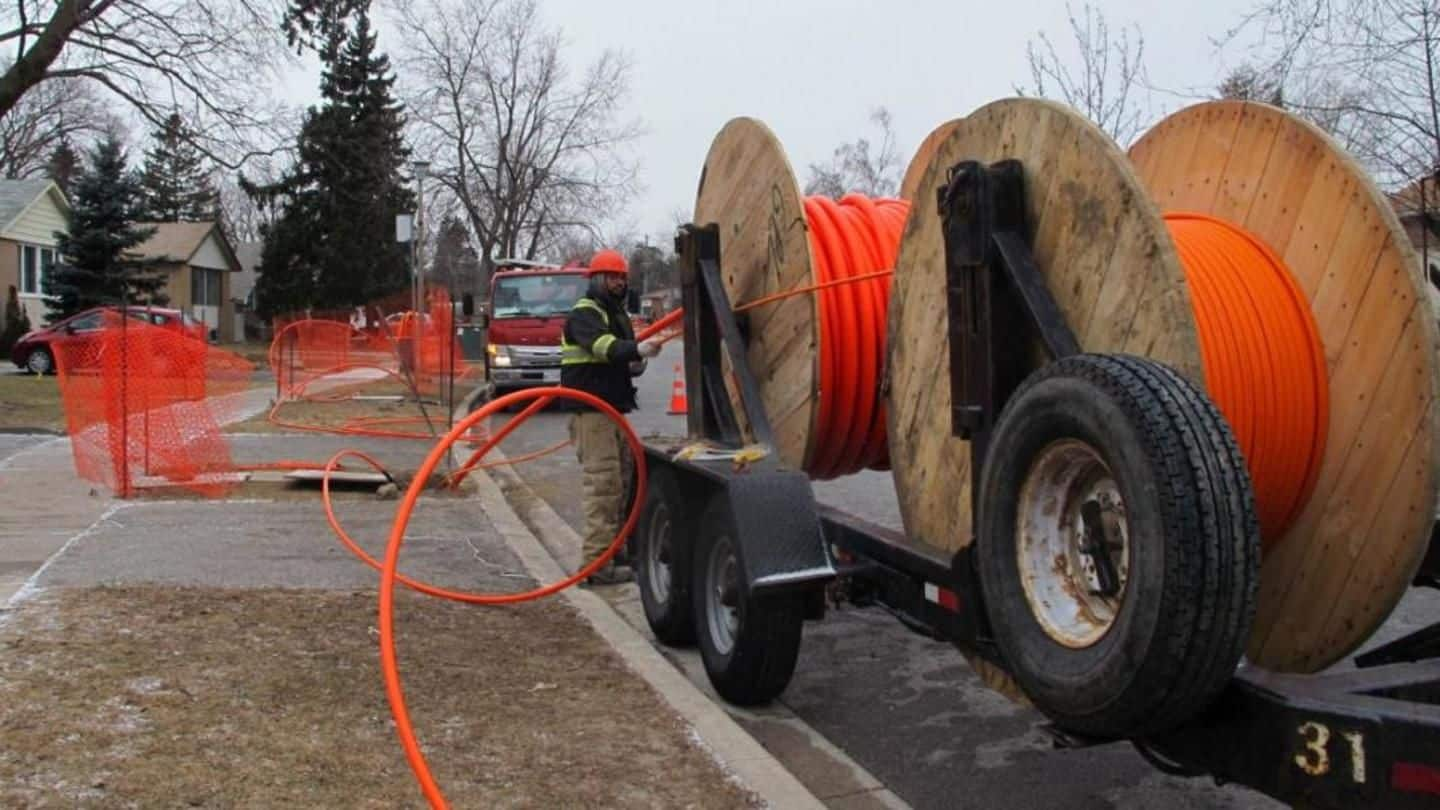 The government's BharatNet project, aiming to provide broadband connectivity to 250,000 gram panchayats by 2019, is stuck. The scuffle is over laying of optical fibers: the ministry of road transport has denied permission for it to the telecom department (DoT) unless they pay the license fee, as mandated by its rulebook. But the latter refused, citing a one-time administrative fee from its own rulebook.
This project was approved by the previous UPA government in 2011 as the National Optical Fibre Network. However, the government failed to see it through: only 100kms of about 3Lkms of optical fiber was laid out across the country. Modi's government renamed it to BharatNet and rushed its roll-out. Until December'17, 100,000 gram panchayats had been connected through optic fiber cable under Phase-I.
What is the scuffle about?
The road ministry and DoT are now sparring over Right of Way (RoW) issues. RoW is the right to pass through someone else's property. The former wants DoT to pay the license fee prescribed under the Control of National Highway (Land and Traffic) Act, 2002. Refusing, the DoT cited its own rules under the Telegraph Act, which prescribes a one-time administrative fee for RoW.
Even the PMO's intervention didn't resolve matters
In January, a six-member inter-departmental committee was set up to examine the issue, but it hasn't been able to make much progress. On behalf of the PMO, Nripendra Misra, principal secretary to PM Narendra Modi, wrote to both departments to give "top priority" to the project, saying any delays in grant of permission were "unacceptable." But nothing happened.
Last month, DoT Secretary Aruna Sundararajan wrote to her road ministry counterpart YS Malik. Reminding them of the PMO's instructions, she said that the "compliance report has not been received from your ministry/organization so far." When HT asked Malik, he said, "We are looking at provisions as per our National Highways Act and what is there under the Indian Telegraph Act."
"Till the time a highway is dug to lay utility, it compromises a road asset. Also, it results in traffic snarls and increase in road-maintenance cost," so the cost prescribed in the highway rules are "logical and appropriate," said an official. Another said the road ministry could suggest a common fee, supervision and maintenance structure. "But till it's not formalized, we can't say anything."