Bhima-Koregaon violence: SC extends house arrest, fixes final hearing
Bhima-Koregaon violence: SC extends house arrest, fixes final hearing
Written by
Shiladitya Ray
Sep 17, 2018, 03:00 pm
2 min read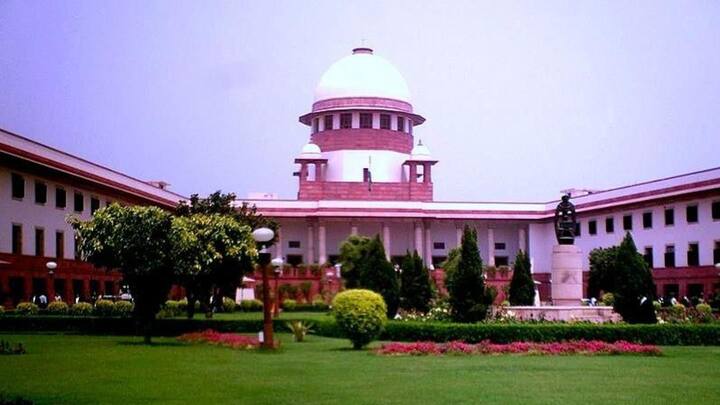 After extending the house arrest of activists arrested in connection with the Bhima-Koregaon violence of January 1 twice, the Supreme Court, on Monday, extended the house arrest of the five activists again till September 19. However, this time, the apex court has fixed the final hearing of the plea challenging the arrests, filed by Romila Thapar and four others, for September 19. Here's more.
What went down in court on Monday
Earlier, on Monday, the Centre told the SC that it should not have entertained the plea filed by Romila Thapar and co. Instead, the Centre said that the the magistrate concerned should have been looking into the activists' grievances against the arrests. Additionally, the Centre has said that it will produce the case diary and other evidence during the final hearing on September 19.
Backstory: Pune police had arrested the activists in August
The activists were arrested on August 28 by the Pune police for allegedly having a hand in inciting the Bhima-Koregaon violence on January 1 that killed one. Police believe that provocative speeches given during the Elgaar Parishad event sparked the January 1 violence between Marathas and Dalits. However, the arrests were challenged by historian Romila Thapar and her associates in court.
What was the Elgaar Parishad event?
The Elgaar Parishad event was held on December 31, 2017 in Pune to mark the 200th anniversary of the battle of Bhima Koregaon where 500 Dalit soldiers of the British Indian Army defeated 20,000 Peshwas led by Baji Rao II.
The violent protests of January 1 killed one
Following the Elgaar Parishad event, lakhs of Dalits had gathered to commemorate the Battle of Bhima Koregaon on January 1. However, clashes broke out between Marathas and Dalits, killing one. After the clashes, violent protests erupted across the state, including in Pune, Nagpur, Baramati, Aurangabad, and Thane. Police later said that investigations had revealed Maoist involvement in the financing of the Elgaar Parishad event.
Why the Supreme Court ordered house arrests for the activists
While Maharashtra police claimed that the arrests were made for the activists' links to Maoists, Thapar and co alleged that the arrests were a crackdown on dissent. Subsequently, the Supreme Court ordered that the activists be kept under house arrest, observing that "Dissent is the safety valve of democracy and if you don't allow these safety valves, it will burst."