Pune Police claim Bhima Koregaon violence was pre-planned
Pune Police claim Bhima Koregaon violence was pre-planned
Aug 31, 2018, 04:32 pm
3 min read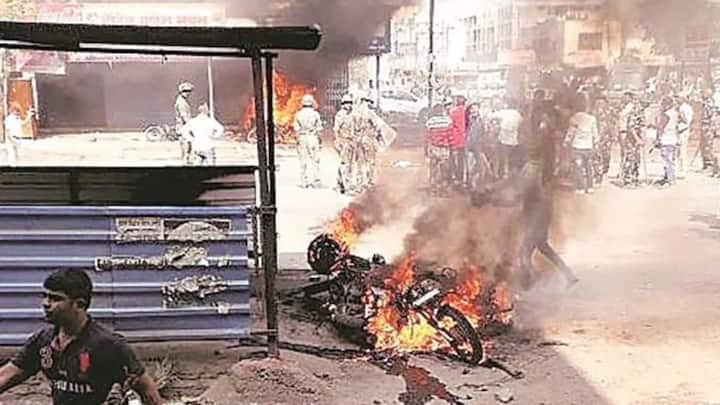 In a new development in the Bhima Koregaon violence, the Pune police have now claimed that it was pre-planned. A senior police officer told HT that the preparations for the day started eight months prior to the incident. Further, the Elgaar Parishad meeting on December 31 was just one part of it. Meanwhile, Police Commissioner K Venkatesham said the police would continue its investigation.
Backstory: What really happened at Bhima Koregaon?
Every year on January 1, Dalits who follow BR Ambedkar, celebrate the win of their ancestors on upper caste Marathas in a war in 1818. Dalits gather at Bhima Koregaon's Vijay Sthamb to celebrate this victory. This year marked the war's 200th anniversary and the celebrations were grand. But soon clashes between Dalits and Marathas played spoilsport; one was killed and several injured.
Now, two teams of Police investigating different angles of case
Notably, the investigation has taken two routes: One which alleged Maoists were involved in the attacks, and other which thinks Hindutva groups are guilty. While the Pune urban police are probing the supposed Maoist angle, the rural wing is handling the right-wing side. Further, names of Hindutva leaders Milind Ekbote and Sambhaji Bhide 'Guruji' have also cropped up. Ekbote was arrested and released on bail earlier.
Police claim the plan was to overthrow the government
Earlier, Pune Police had claimed Elgaar Parishad meeting had no connection with Bhima Koregaon violence, but now the stand has changed. Venkatesham said it is not only limited to Elgaar Parishad. "It's much bigger," he added. Further, Shivaji Bodkhe, Joint Commissioner of Police, claimed they have evidence to show the CPI (M), which arrested activists have close links with, planned to overthrow the government.
Earlier, Prosecution told SC arrested activists topped Maoist pyramid
On Tuesday, after multi-city raids, five rights activists namely Sudha Bharadwaj, P Varavara Rao, Gautam Navlakha, Arun Ferreira and Vernon Gonsalves were arrested. On Supreme Court's order on Wednesday, they would be kept under house arrest till September 6. The Prosecution told the SC the arrested activists were on top of the Maoist pyramid, and gave orders to foot soldiers through those under them.
We have evidence to expose large conspiracy: Venkatesham
"We have all the digital evidence to expose this large conspiracy about how to mobilize cadres, how to take action against security forces, which sort of weapons need to be procured and how to raise fund," Venkatesham said.
Venkatesham also spoke about alleged weapons procurement
Venkatesham was also asked about alleged procurement of weapons from Nepal and Manipur, and he said seized documents hinted at the route to be followed. He added the evidence would be presented in the court. Notably, the Pune Police had also claimed they have evidence to show arrested activists have links with Kashmiri separatists, and that 'senior party functionaries' were on 'target'.