Bhopal: 'Mummified' dead body found hidden in a vacant flat
Bhopal: 'Mummified' dead body found hidden in a vacant flat
Feb 04, 2019, 03:13 pm
3 min read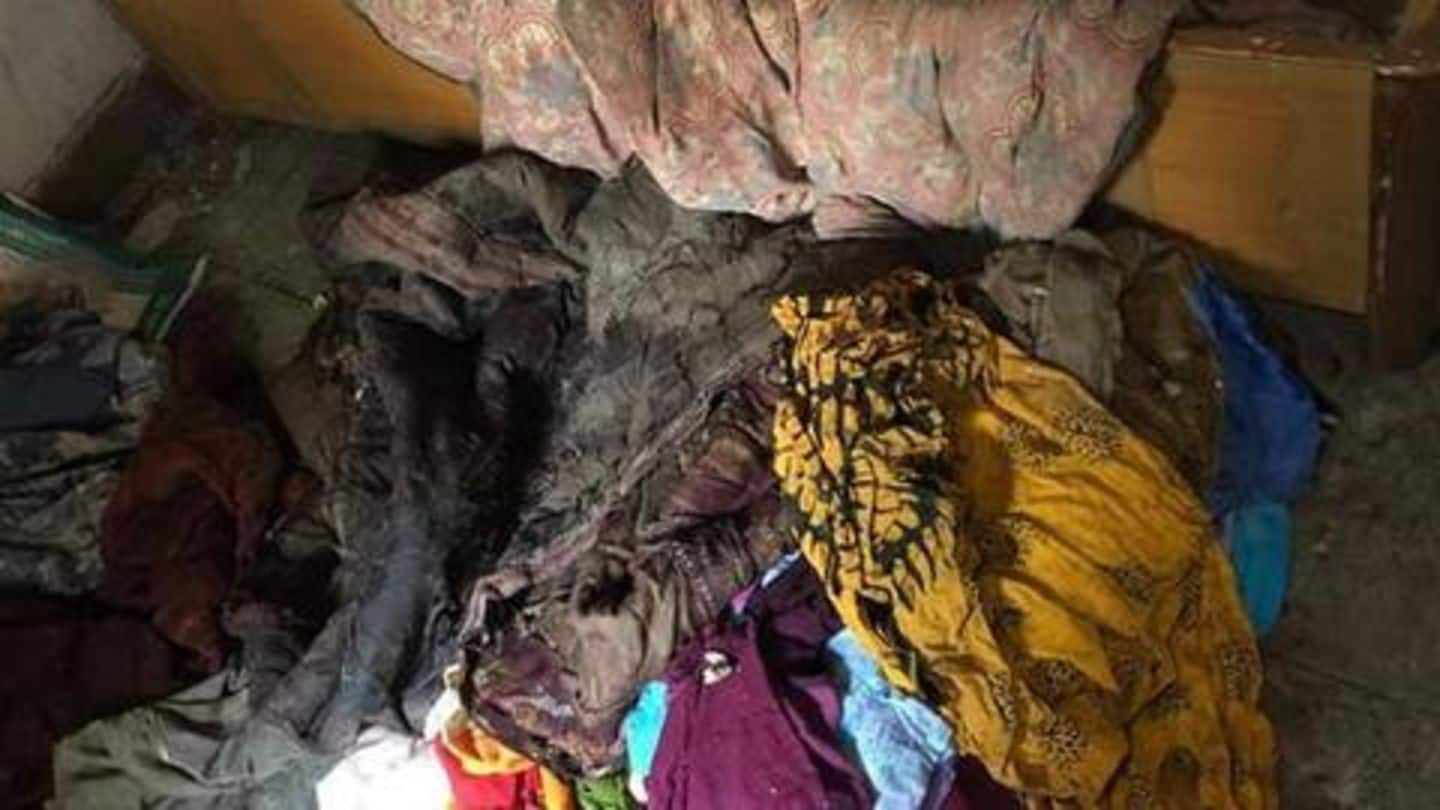 In a spine chilling incident, a dead body was found in a bed box inside an empty flat in Bhopal's Vidya Nagar area on Sunday. The body, which was 'mummified', is at least six months old, police believed. The flat was locked since June 2018. The crime came to light after the new owner sent some workers to clean the flat. Here's what happened.
Singh bought the flat, but didn't get possession
Eatery owner Ramveer Singh had purchased the flat in June last year from Vimla Shrivastava, an employee of state's transport department. She lived there with her unemployed unmarried son Amit. Singh was supposed to get the possession in July. However, the mother-son duo sought time for vacating flat. Quite understandably, Singh agreed but he didn't get the possession even after months.
Singh went to police, was sent to BDA
Whenever Singh went to see the flat, he found it locked. Apparently, Vimla and Amit hadn't cleared the dues of Bhopal Department Authority. So, Singh cleared it on their behalf but still didn't get the possession. Upset with the delays, Singh approached the police ten days ago. Police sent Singh to BDA where officials told him to unlock the flat himself and take possession.
When people went to clean flat, they were shocked
Singh got a duplicate key made. On Sunday afternoon, his brother-in-law and two laborers went to the house to clean it. Nothing about the flat seemed absurd initially. However, when they opened the bed box they were shocked. They found a body, which was wrapped in blankets and bedsheets. The body wasn't decomposed but was mummified. Subsequently, they informed the police.
Police sent body for autopsy, hope to get important details
Police searched the house and didn't find many items, except some shredded Rs. 500 notes and packets of bhang. They sent the body for autopsy. "Prima facie it appears to be a case of murder. The body had long hair, so we are suspecting it to be that of a woman," SP South Sampat Upadhyay said. He added reports will paint a clearer picture.
Why didn't the neighbors smell anything? Experts explain
Forensic experts said the body was at least six months old. Nothing apart from the arms and legs was intact. They also explained that the body was wrapped in blankets and bedsheets, which soaked the liquids. This limited the body odor.
Vimla purchased the flat in 2002
Police suspect the body is of Vimla's. She had purchased the flat in 2002 but gave it on rent while she lived in Surendra Palace. Later, Vimla, who got the state government job on compassionate grounds, shifted to Vidya Nagar flat with her son. She had a paralytic attack there but it wasn't immediately clear if she retired or stopped going to the office.
Mother-son didn't interact with neighbors, no one missed them
Neighbors told police the mother-son duo preferred remaining behind closed doors. So when they sort of went missing in June '18, no one looked for them. Apparently, Amit sold his two-wheeler to a neighbor for Rs. 5,000 as he needed money for his mother's treatment. The family belonged to Gwalior and police are trying to find out if they had any relatives in Bhopal.