Ousted CBI Chief Alok Verma resigns from new post
Ousted CBI Chief Alok Verma resigns from new post
Jan 11, 2019, 03:49 pm
2 min read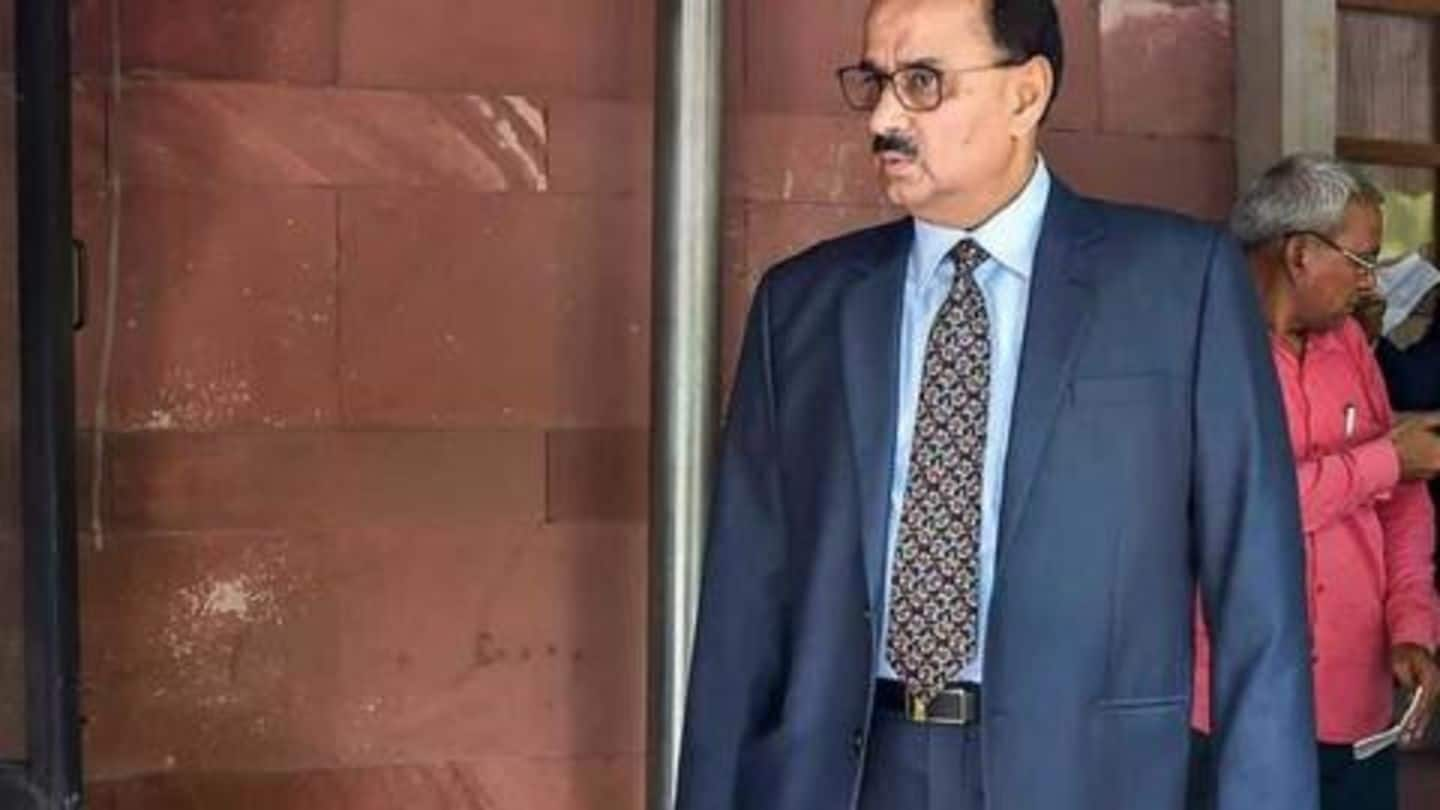 On Friday, former CBI Chief Alok Verma, who was removed from the position on Thursday and was made the Director General of Fire Services, resigned. The decision about Verma's transfer was taken by a panel headed by PM Narendra Modi, which also included Justice AK Sikri and Mallikarjun Kharge. Reacting on his ouster, Verma said the CBI was under attack. Here's what went down.
Meanwhile, Verma's successor Rao reverses his orders
After Verma's shocking exit, a second time in three months, Nageshwar Rao was made the interim chief of the federal agency. Soon after taking office, Rao reversed all orders taken by Verma. When Verma was reinstated as CBI Director by the Supreme Court on Tuesday, he had also scrapped all orders of Rao. Notably, in October, Verma was divested of all his powers.
After transfer, Verma claimed the CBI was under attack
Verma, who was at loggerheads with the Centre for months, spoke about his removal and claimed the institution was under attack. His tenure was supposed to end on January 31. Verma said he was transferred over frivolous issues and without taking names hinted it was due to Rakesh Asthana. The infighting between the top two men in CBI hurt the agency's image.
Opposition attacked Centre over Verma's exit
Verma's transfer started a domino effect with the Opposition led by Congress launching a sharp attack on Centre. Congress President Rahul Gandhi asked Modi how would he sleep well at night. Meanwhile, after his exit, details emerged which shed light on the incident. Reportedly, the panel took the decision after referring to CVC's findings. Verma was found guilty in five out of ten charges.
Understanding why Verma was removed from his position
The CVC found Verma's conduct hampered the CBI's integrity. He allegedly missed a name in the FIR in the IRCTC case, which involves RJD supremo Lalu Prasad Yadav. Verma was also accused of being in touch with a town planner and closing a preliminary investigation in the Haryana land scam. He also wanted to induct two tainted officers in the CBI, the CVC found.